The Idea Bin is a place to store ideas for projects and social messages before they get scheduled on your Marketing Calendar.
---
Create New Ideas
To create a new idea, open the Idea Bin by clicking Ideas. Create a project or social message by clicking "+" in the upper right corner. Every project or social message created in the Idea Bin will be unscheduled.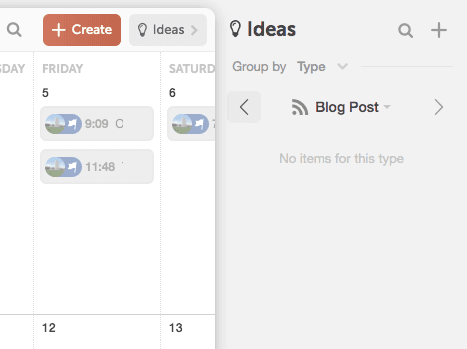 ---
Sort Ideas
Inside the Idea Bin, projects will be sorted by different groups. Select the option that you'd like to group by. Please Note: If you don't have custom statuses in your calendar plan, you will only be able to sort by Label and Type.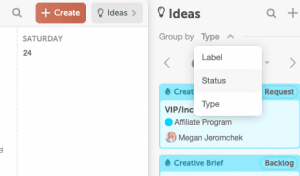 Search for any idea by the title of the project.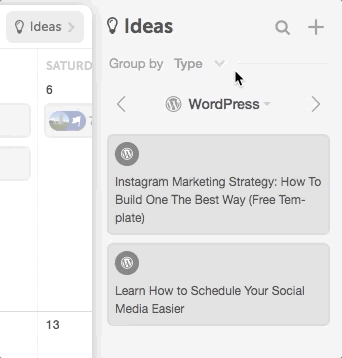 In addition to the search options inside of the Idea Bin, you can also use saved calendar views to filter. When you apply a saved calendar view, this will also filter the Idea Bin. You can override filters by using a search to find any project.
Back To Top
---
Schedule Ideas
To schedule any idea, drag the project to a specific date on the calendar.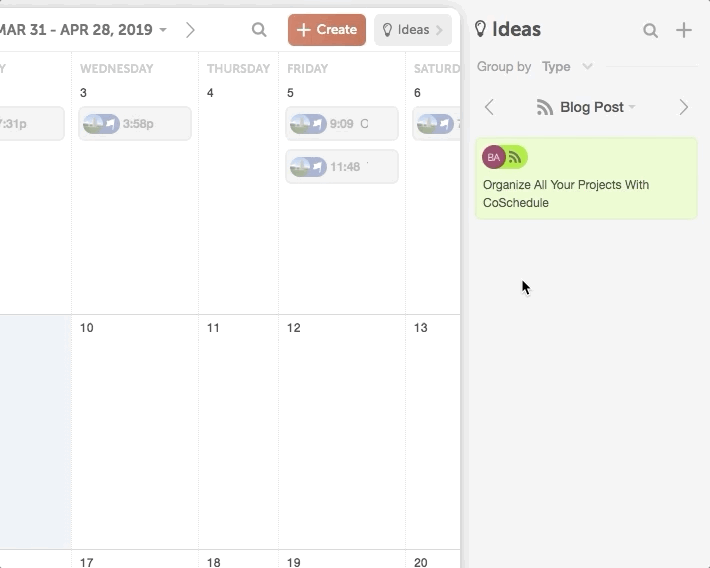 Or click into the project and select a scheduled date.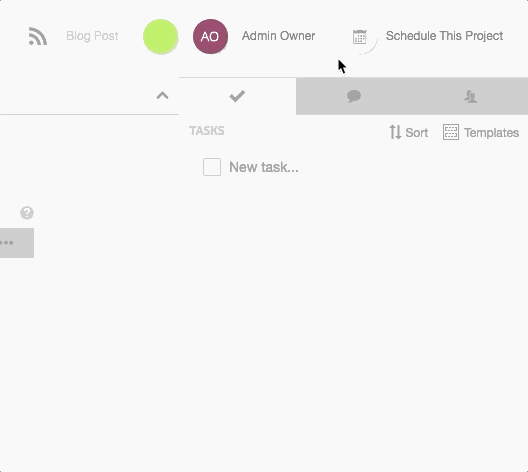 Do you have any specific feedback for us?
We appreciate any feedback you're willing to share.