Link projects in CoSchedule to make it easy to access related content. You can link as many projects as you like in the attachments section.
---
Link a Project
Follow these steps to link a project:
1. While viewing a project, click Add Attachment at the bottom of the page.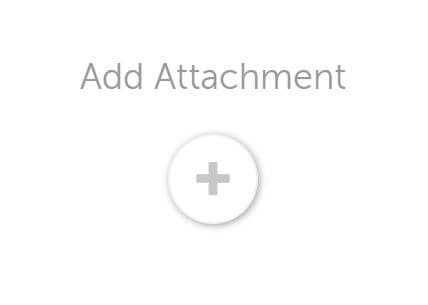 2. Click Linked Projects.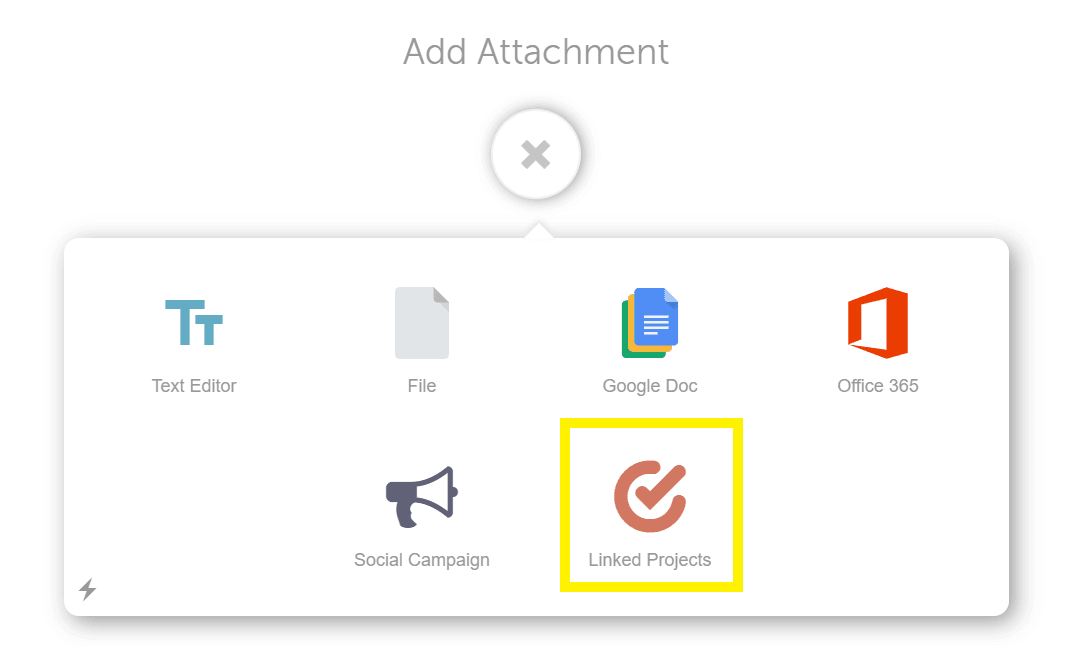 3. Select the project you want to link from the project list. Search by project name, or filter by type or date range to find the project you're looking for.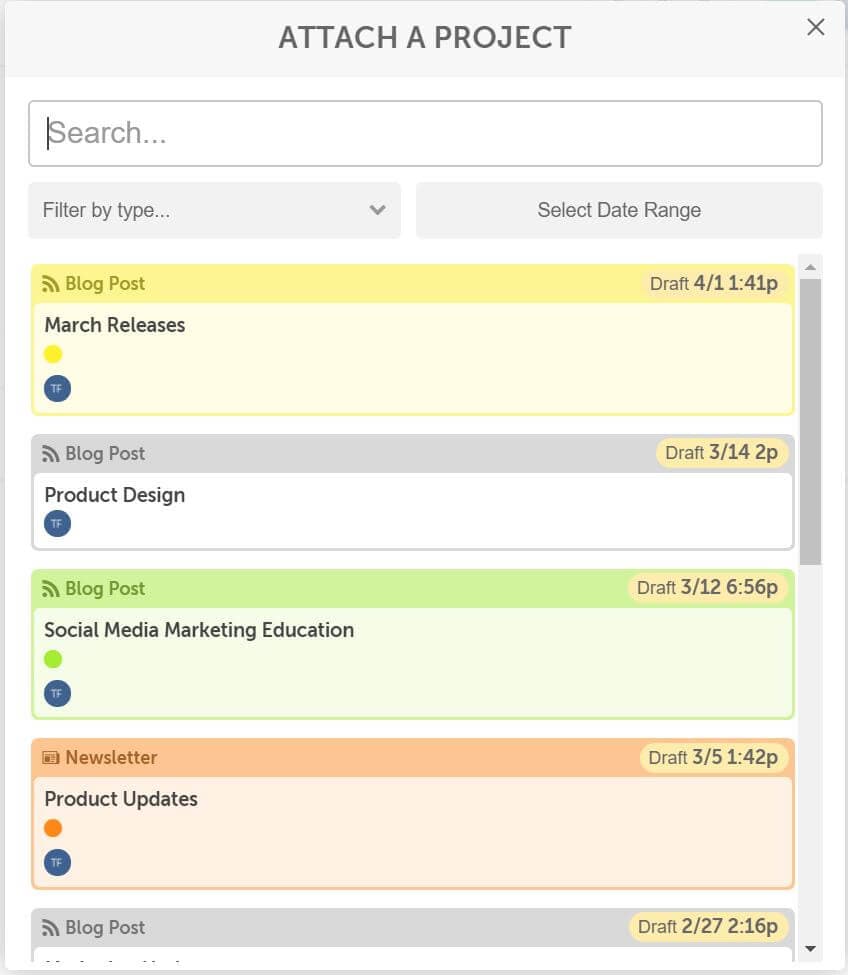 ---
Access Linked Projects
You can view all linked project by scrolling to the Linked Projects section. To go to a linked project, click on the project tile.


---
Remove a Linked Project
To remove a linked project, hover over the project tile and click the broken link icon.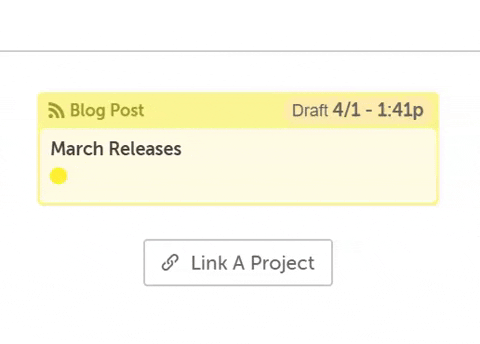 Do you have any specific feedback for us?
We appreciate any feedback you're willing to share.