Tasks allow you to designate duties to help you keep you and your team on track.
Note:
Eliminate mistakes and redundancy while moving projects forward with
Task Templates
.
---
Creating Tasks Connected to a Project
If you want to keep track of everything that needs to be done for a specific Project, you can create tasks and assign them deadlines and Team Members right within the Project itself. Project-related Tasks will appear on the calendar and be visible to other Team Members depending on their role. If you assign Project-related Tasks to other people, they will get a notification. You can even have a discussion about it right within the task.
Your task menu will appear on the right-hand side of your Project along with your team discussions and contributors.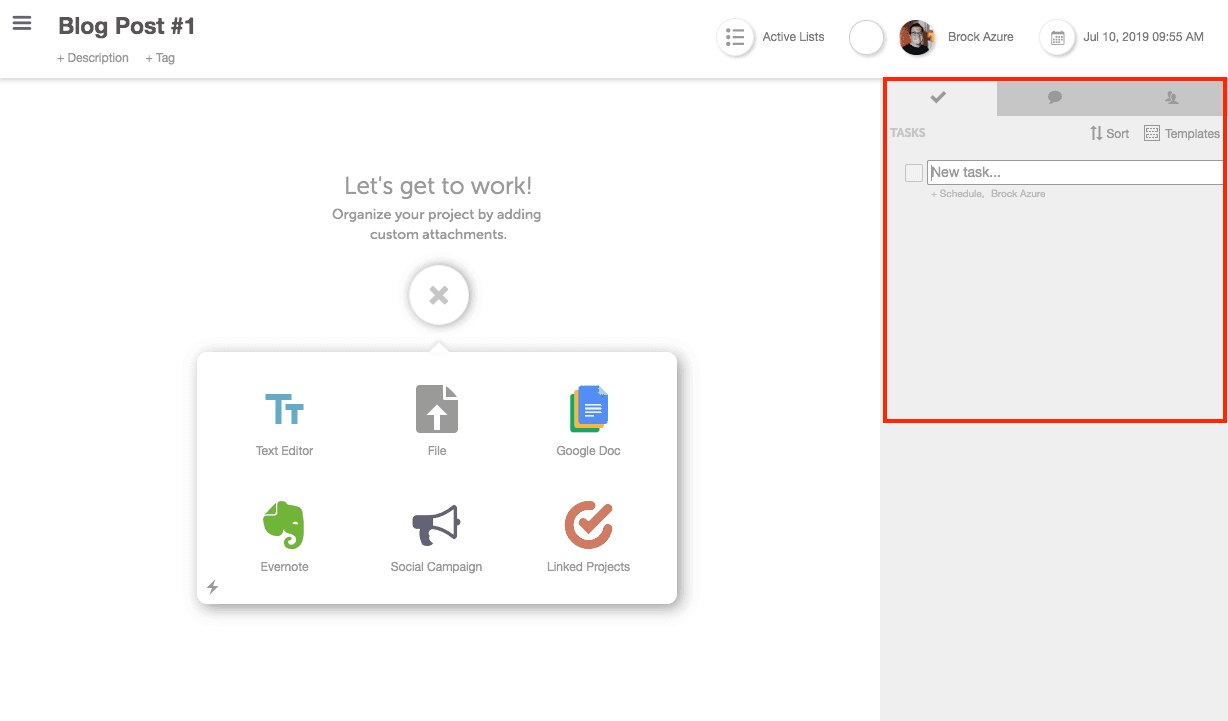 Click in the New Task field and enter the text of your task. Click +Schedule or +Assign to assign any team member or schedule a due date.
The due date will be relative, meaning that you can select a date based on the publishing of the project (e.g. one day before, a week before.) If a project's scheduled date is moved, task due dates will automatically adjust. You can also select a custom date, which is a hard date.
Each newly created task will be added to the bottom of your task list. Reorder any task by clicking 

 and dragging-and-dropping the selected task.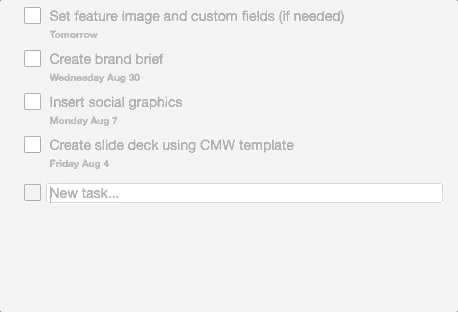 To sort the tasks, click 

 at the top of the Task section.
Build a consistent workflow with 
task templates
 to apply to your blog posts to save time and streamline your workflow.
Give a task more information with task descriptions. To add a description, open the Advanced Options for the task.

Tip: Enter a description with enough information to make sure your Team Member has zero questions about their upcoming task.
Team Members will be notified of tasks.
Team Members are only notified of a task if it is assigned to them. Task notifications will be sent to the Team Member's email and will show up on their Dashboard.
Learn when Tasks were finished and view Historical data, by clicking on the Task Progress Bar.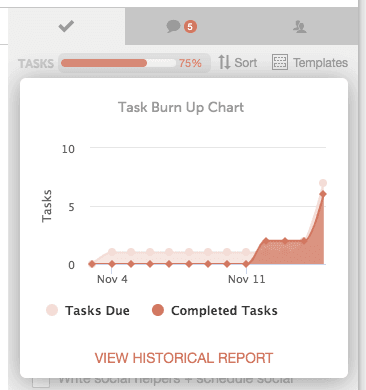 ---
Creating Standalone Tasks
Standalone Tasks are created directly on the calendar and are visible to other Team Members depending on their role. You can give the task a name and description, select a color label for the task, and assign it to a Team Member as well as give it a deadline. If you assign Standalone Tasks to other people, they will get a notification. You can even have a discussion about it right within the task.
To create a standalone task, click + on the date you would like to schedule the task. Click More Options then Task.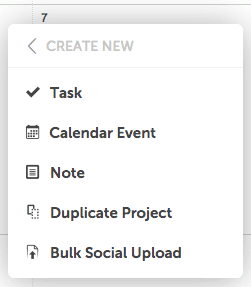 Add scheduled date, description, or assign it to a team member. To delete a task, click 

.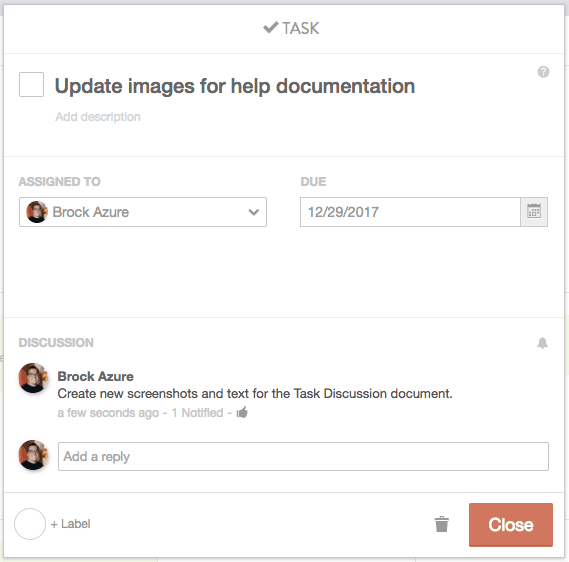 The task will be added to your calendar on the scheduled date.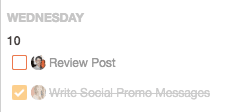 ---
Creating Personal Tasks on the Dashboard
You can create Personal Tasks on the Home page. They do not need to be tied to a date (like Standalone Tasks) or a Project (like Project-based Tasks).
Personal Tasks are created on the Home page and will not be visible on the calendar and can only be viewed by you.
To create a Personal Task, click +New Task in My Upcoming. Select a scheduled date or leave the task unscheduled. When finished, click Enter on your keyboard.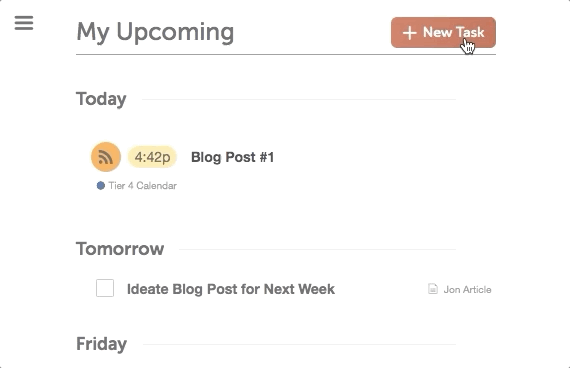 To delete a Personal Task, mark the task as finished by checking it. The next time you load your Homepage, the task will be gone.
Do you have any specific feedback for us?
We appreciate any feedback you're willing to share.