You can connect as many social media accounts and profiles as your plan allows. Learn more about the social networks we connect with.
---
Add Social Profile
1. To add social profiles, go to Calendar Calendar Settings > Social Profiles.
2. In the Social Profiles page, click Connect a Profile.
3. Select the type of social profile you want to connect and continue through the authorization process. In most cases, the process is similar for all supported networks. However, there are some key differences for some networks, please read below for more information about this.
Note: If you are connecting a second Social Profile from a platform, we recommend logging out of the platform completely or using a private/incognito window or even a different browser to avoid having problems.
---
Add And Fully Authenticate Facebook Groups
Due to a recent update made by Facebook (July 2018), you must now complete an additional step inside your Facebook Group settings to connect or reauthenticate your Facebook Groups in CoSchedule. To see what needs to be done, watch the quick video below.
---
I Am Not Seeing My Facebook Page while Connecting
When adding a Facebook Page, if you initially don't see the Facebook Page when trying to add the page to CoSchedule, start the Connect a Profile process over. Before selecting Continue as [Your Name], click Edit Settings.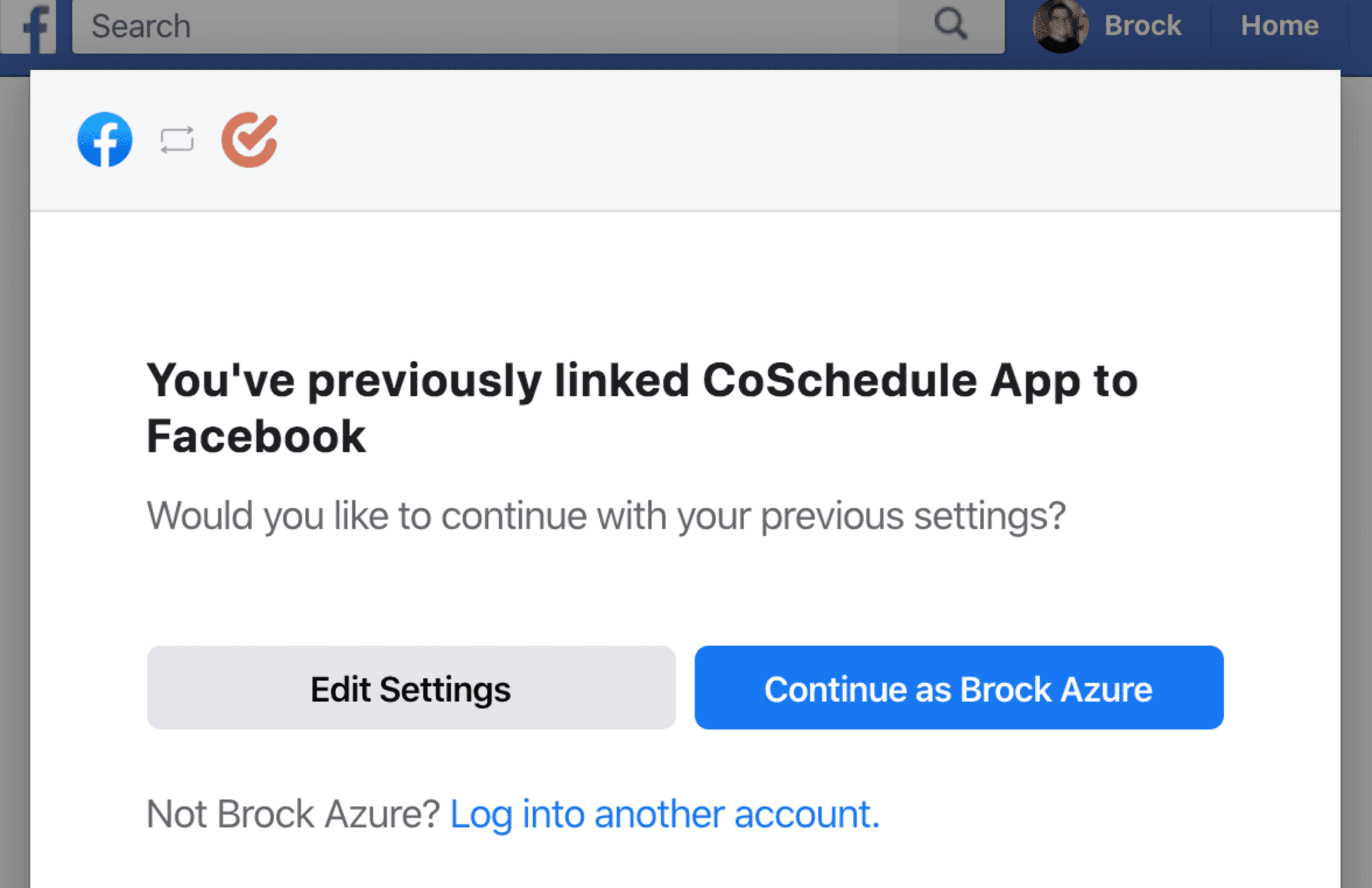 In the next screen, make sure the Facebook Page that you are adding is checked.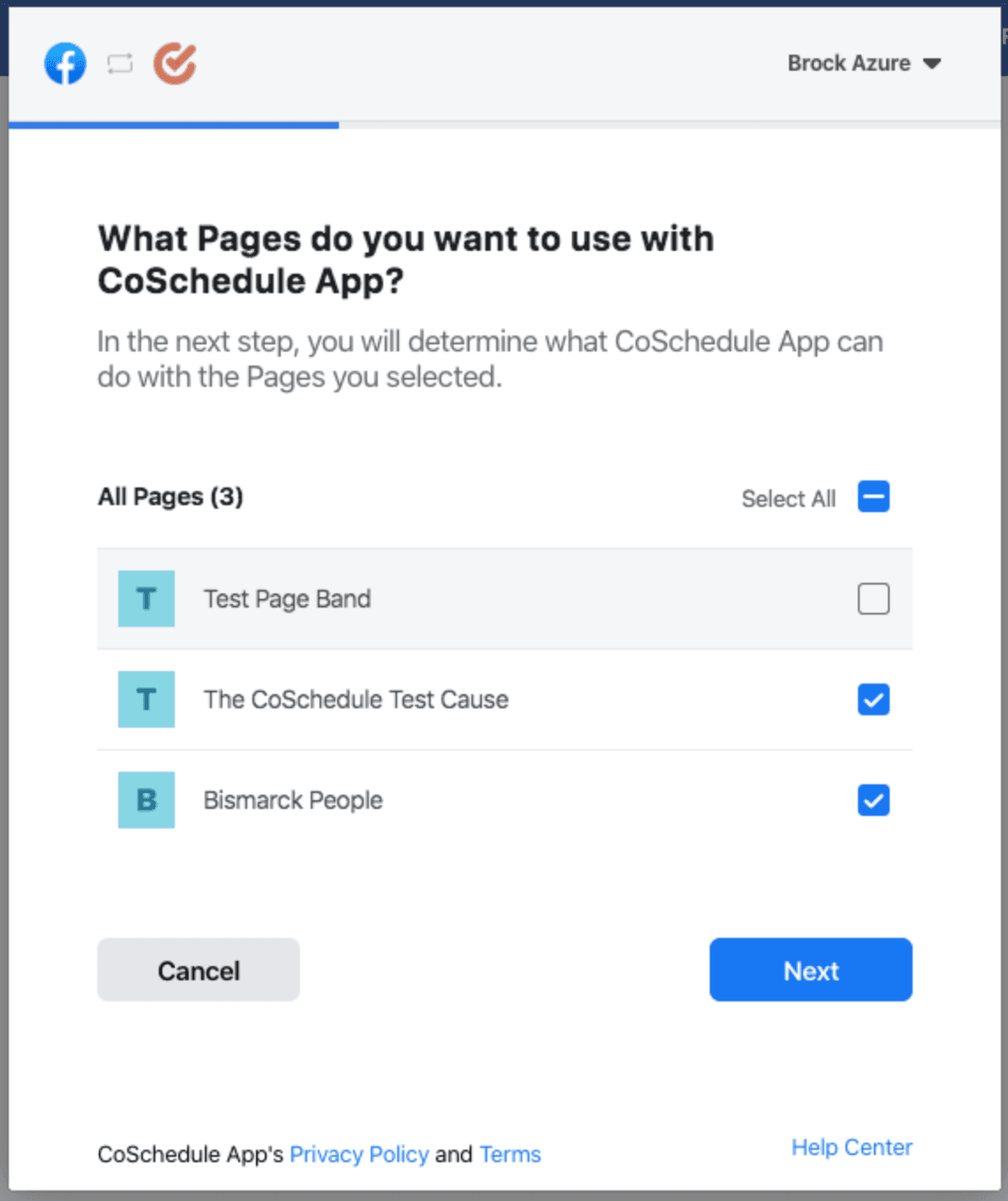 The Facebook Page will now show up in the connection list.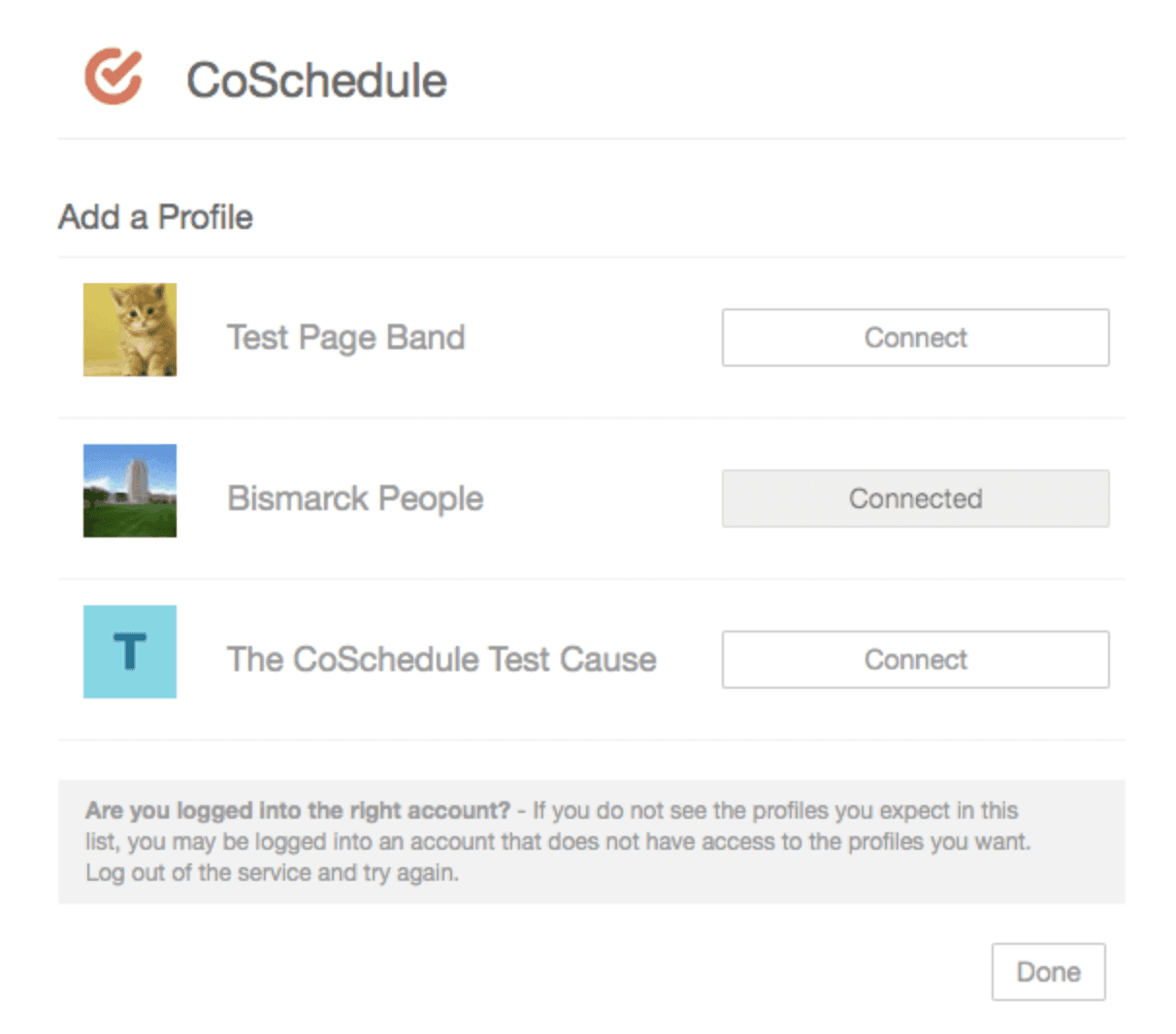 ---
Remove Social Profile
1. To remove social profiles from a calendar, go to Calendar Settings > Social Profiles. Select the social profile on the left-hand side.
2. In the Social Profile's information page, click Remove Profile.
Note: Only calendar owners and managers can remove social profiles from an entire organization.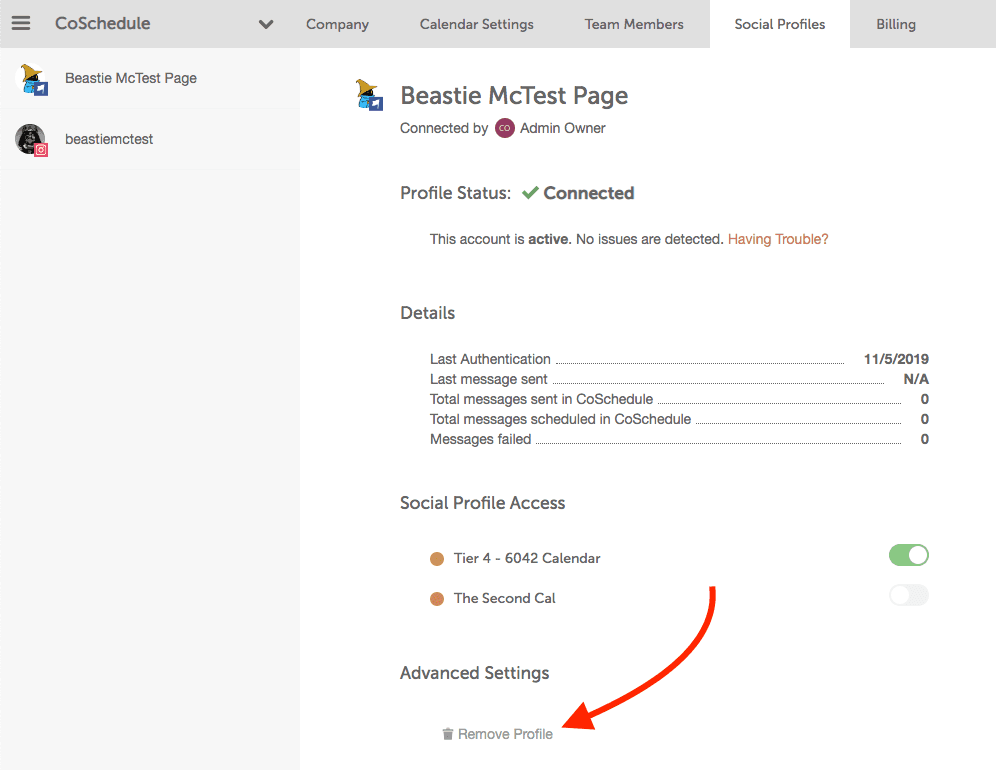 Warning: If you delete a social profile, any messages associated with the social profile, both previously sent and scheduled, will be deleted from the calendar.
Do you have any specific feedback for us?
We appreciate any feedback you're willing to share.