Not everyone has the luxury of a blogging team that is busy at work in the same office.
In an age of freelancers, contract writers, ghost bloggers, and any number of ways people are making a living blogging, chances are pretty good that you have some remote members on your blogging team.
Why build a remote team if you could insist that people work in an office? There are two main reasons:
You find the best team members you can, wherever they are.
You want to avoid a team isolating themselves at the office.
When your goal is great content, you want to build the blogging team that will make that happen. Why let a little thing like geography get in the way?
Types Of Remote Teams
Not every remote team looks the same. Some are geographically diverse and in different time zones, while others are choosing to not work in the office with the rest of the team.
Essentially, then, there are three kinds of teams:
Time-based. This kind of team is one where the members are at work and all online at (about) the same time. In other words, they are available during a standard work day during normal work hours. They focus on working steadily, making use of meetings and collaboration. These teams are able to handle emergency tasks and duties that come up as they arise. They are often paid as full-time employees traditionally would be.
Project-based. This kind of team is made up of freelancers and contractors, where they focus on getting projects done but aren't online at any particular time. Team members get their job done on time, but aren't online for meetings or emergency tasks. They are often paid based on the project, or at an hourly rate.
A mix of both. This team has members who are both available at a specific time as well as those who are project-focused.
A traditional office where everyone is physically present is most like a time-based remote team, and often, when you have an office with a few remote team members, this is the route you'll take.
Benefits Of Remote Blogging Teams
A remote team sounds like a lot of managerial headache. What would be the benefit of a remote team?
You can find the best team members. Sometimes the best person for your team can't move to where you are. By allowing remote team members, you can still get the best. You don't have to settle for someone who might not be a great fit but happens to live where your office is.
Working remotely helps stave off burnout. By giving your team members the chance to do things they enjoy outside of work, you'll help keep them from getting burned out as quickly.
You can operate in different times. If your team is spread out over several time zones, you have a better chance of someone being awake when an emergency arises. When your entire team is asleep and awake at the same times, you have a definite vulnerability. While this is more important to an app or software service, your content marketing team can make use of this in how you respond to social media coming in at all hours.
Your team can offer a broader viewpoint. Sometimes, in an office setting, the team becomes too insular. They are all in the same room, and while they are "on the same page", sometimes that page needs a refresher. A remote team gives you members who think differently and are having a different experience towards the content you are writing about. It helps to keep your content fresh. If you have clients in different countries, having a team blogger from that country can help you craft content that is targeted for that culture.
Want to use Click to Tweet on your blog?
Challenges Of Remote Blogging Teams
Despite all of the enviable positives with a remote team, there are some significant challenges you will face.
Not everyone works well outside of an office. Being able to work remotely, whether on the clock or per project, is a skill. Some team members cannot pull it off, and need the discipline of getting up and going to work at an office. You may have a talented person on your team who simply cannot work remotely. Perhaps they need the interaction and feedback of other people. Remote team members have to be good self-starters, self-disciplined, and not afraid to work alone.
It's a challenge to keep people on the same page. While you don't want an insular team, you do want a team that is working towards the same goal. A remote blogging team can easily get off track if the editorial calendar and great leadership isn't in place. They can get off track not only in topic, but in adherence to style guides and quality that you demand of your team.
Communication failures create big problems. Communication in an office can be difficult enough, but at least there you can physically go to someone's desk, or have a one-on-one meeting. Communication is more than just the words; it's also culture and other unspoken ideals that get passed along. Some teams have their team members periodically come to the office just to touch base and be around the rest of the team, but that isn't always a possibility for a remote team member on the other side of the world.
Differing levels of internet reliability. Working remotely requires a reliable internet connection, and with a blogging team spread out geographically and across many different ISPs, the chances of someone struggling with their internet connection at any given moment are real. This has been a challenge for remote app and software teams, where a downed internet connection means a roadblock in support. It may not have the same impact for a blogging team, but it can be a problem if your team regularly meets online or if yours is a time-based team where connectivity during regular working hours is a must.
Creating A Successful Remote Blogging Team
A successful remote blogging team is a two-way street. The team members need a system that they can work in, and the leaders need a system that they can manage. If what you come up with doesn't work with both, your blogging team doesn't work. Period.
Want to use Click to Tweet on your blog?
1. Getting Deadlines Right
For most remote blogging teams, the goal is to get specific projects done in time for the next team member to take over. In other words, you live or die by deadlines. I can't do what I'm supposed to do if I'm waiting for John Doe to finish his task. The more he puts it off, the greater stress he puts on me (and the more annoyed with him I get).
CoSchedule's excellent task-based system is particularly useful with a remote blogging team, when everyone isn't online at the same time and the date something must be done — the due date — is of great importance.
Team members need to understand who is available.
This is particularly important if your team has freelancers or those not online at the same time. For example, we have a designer on our team who is also in college. It is important for writers to know that they can't always expect a last-minute graphic if she isn't available until the next day. So, planning must be intentional, understanding how the writer works, what the designer needs, and time for tweaks and adjustments.
Solution: We have a Google calendar that details who is available when, and it is shared with the team. That way, each team member knows not only the deadline for their particular task, but can put it in context as to why that is the deadline.
Team members need to understand deadlines in context.
Let's expound on the idea of needing to see deadlines in context. Deadlines are easy to ignore and let slip when we don't know if they are arbitrary or not. It's the same as how I have to use two alarm clocks now, because I've trained myself to think of the first alarm as not important. A half-hour of alarms has to go off before I get up. I made the deadlines arbitrary, and am not motivated to obey.
Solution: Explain how your blogging workflow functions so that each team member understands what the tasks are, who they are assigned to, and how they fit into the process. Definitely don't start assigning deadlines that are made more urgent because of a team member who has a tendency to wait until the last minute. That will only encourage them to think of deadlines as unimportant.
Team leaders need everyone to meet their deadlines.
If deadlines aren't met, the whole effort is a mess. Your system needs to be flexible to provide for the occasional instance where a team member can't make a deadline due to unforeseen circumstances, sure, but what's your plan if this is a regular occurrence? That puts a pinch on other team members who can't get started until that task is completed.
Solution: Talk to the team member. Ask if they need a reduction in what they are contracted to do, and if that will help them meet deadlines. If this can't be resolved, remove them from the team and find someone else.
Want to use Click to Tweet on your blog?
2. Having conversations instead of communication.
I say "conversation" instead of "communication" because too often communication ends up being one direction, from management to team members about things like critique and deadlines. At most, team members end up communicating only on the status of the work required of them.
Have open-ended conversations. I found Rosa Say's concept of a Daily 5 Minutes intriguing in that it takes communication between team members and team leaders and changes them to conversations. Say advocates team leaders giving a chance for each team member to have a chance to tell their "backstory" instead of only communicating on the business of doing business.
While this doesn't mean you need to have lengthy conversations with every team member, it should get you to rethink the idea of what communication is, and whether you should have conversations instead.
Your remote blogging team may need to have conversations about deadlines they can't meet, vacations they are taking, and anything that impacts their work. They may have great ideas for your blog, but they aren't ideas that would naturally be part of communication about specific blog posts they are tasked to write. Conversations are often better than communication.
Solution: Team leaders can regularly touch base with remote team members on an individual basis. Email, chat, or video call will all work. Check in and see how they are doing. Find out if they need changes to what you are asking of them, if they have any concerns, and if they have some ideas and suggestions.
Want to use Click to Tweet on your blog?
Avoid repeat conversations. There are some conversations that you are going to have over and over again every time you add a new team member or make a chance to how your system works.
Instead of repeating yourself ad nauseam, write these things down and share them with every team member when they start and when you make changes. This might include your blog style guide, your blogging team workflow system, how you use imagery in blog posts, templates for specific kinds of content, and payment/invoicing preferences for your freelance writers.
Solution: Create a Google Doc where you store this information. Share it as read-only with everyone on your team. As you make changes, highlight the area of the document where something has changed and add a comment there. Date the comment. This will alert everyone who has access to the document that you've made a change and they can see it for themselves.
Want to use Click to Tweet on your blog?
2. Managing tasks and assignments.
Task management is at the core of any remote blogging team that is going to successfully get something published on time.
Use apps that are specific for the kind of management you need. You may use an all-encompassing project management app like Basecamp, Asana, Trello, or Podio to manage tasks and communication for your entire team. That works. But there are teams within the larger team that have specific needs. Let's use the CoSchedule team as an example.
Here, we use a variety of apps to communicate and plan projects within the larger team. Pivotal Tracker and Trello is used by the developers. Hip Chat is used by everyone. Sprout Social helps with community management and related tasks. And the content marketing team relies on CoSchedule, because it was built specifically for blogging teams.
Solution: Definitely have that over-arching system for the entire team, but do find an app that meets the specific needs of each area within that larger team. If you find that your system is an ad hoc collection of more than two apps, you haven't gotten the right app to help with managing your team. Find something built specifically for what you want to do. There are endless ways to hack an app to "make it work" and your team will come up with endless reasons why they didn't bother to stick with it.
Consolidate conversations and file sharing. Sharing files, drafts, ideas, graphics, links, and research are all part of the conversations you have each time you create a blog post. You cannot cannot CANNOT have these happening in different places and with different apps. Most of the conversations center around these things as you're working on your post. This is especially important in a task-based workflow where the work of one team member is what builds the foundation for the work of the next one tasked.
Email is terrible. Don't use it. 50 emails into a thread, with six versions of a Word document…how much fun is that? And I love spreadsheets for many things, but they are a terrible place for blogging teams to work on posts.
Spreadsheets are where innocent information goes to die. — Julie R. NeidlingerClick To Tweet
This is one of the main reasons we built CoSchedule: to get file sharing, research, and team conversations all in one place, the place you are building your blog post.
Use tasks instead of post statuses. CoSchedule was built on the principle of tasks, and not on post status. When you rely on post statuses to keep work moving forward, you add a layer of complexity. Team members have to know what each post status means, what it requires, and who is supposed to work on the post next. A task-based workflow is like a familiar to-do system. What you need to do is clearly outlined, and given a due date. When it's done, you check it off.
It's a simple workflow that works. It works because it is based on output, on managing what needs to happen, not on all the activities that make up that bigger task.
Get Your Download Now
Plus, join our email list to stay up-to-date.
Success! Your download should start shortly.
Tired of the marketing mess?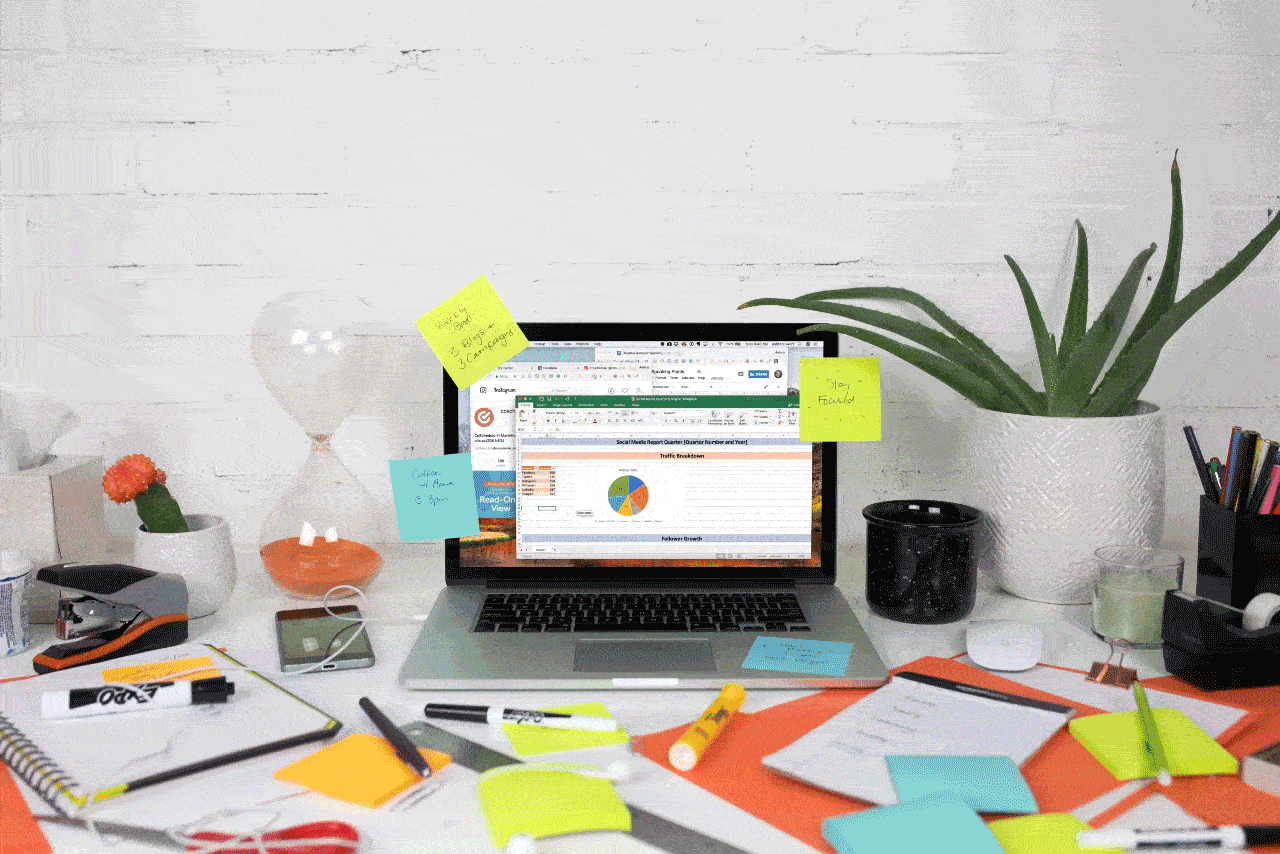 Awesome news! You're invited to a 1-on-1 marketing demo of CoSchedule! In 30 mins or less, you can see how to:
End the frustration of missed deadlines.
Get total visibility into ALL of your marketing in one place.
Save 20 hrs this week alone (and every week after).
If you've ever kicked the tires on CoSchedule, now's the time to see what it's really like.
Success! Your download should start shortly.
Clean up the chaos with your CoSchedule editorial calendar!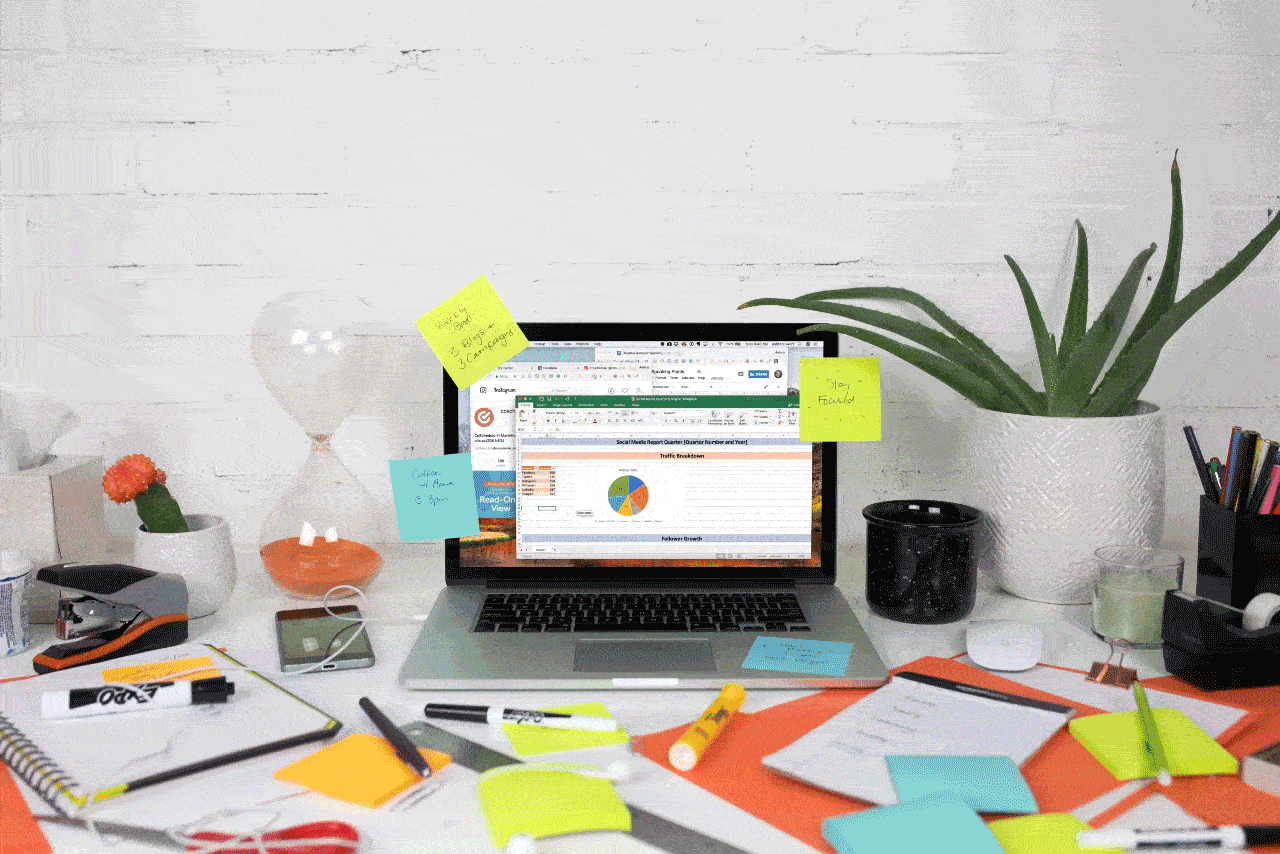 With CoSchedule, you'll:
Save time with blogging, social, and email (think HOURS every week)
Schedule your social posts in batches (and increase your posting frequency) super easily
Get your sh*t together (and hold yourself accountable to publishing like the boss you are!)
Now's the perfect time to start your 14-day free trial to see for yourself!
Remote blogging teams can (and do) work, but meet the people on your team whenever you can. Have a video chat or phone conversation when possible. And in the name of all that is good and holy...meet your deadlines!