Blogs are typically updated frequently with pieces displayed in chronological order (starting with the most recently published posts).
A blog can be used as a content marketing tactic to drive traffic to a company's website by providing value to potential customers. A company can use their blog to create authority on specific topics their audience is looking to gain knowledge on.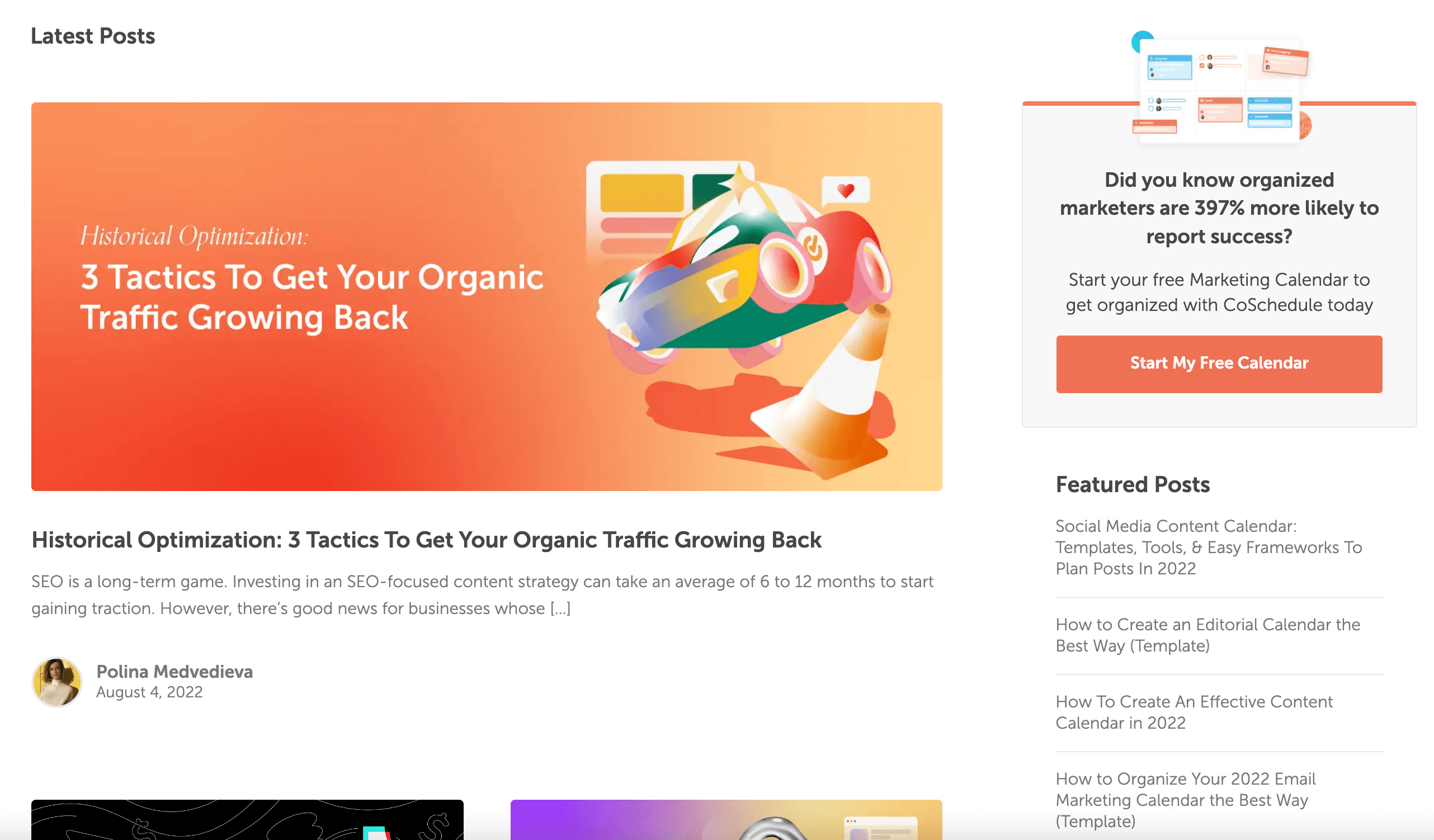 CoSchedule's blog is a comprehensive knowledge base on all things marketing. Since CoSchedule's products are built for marketers and marketing teams, this blog uses its extensive marketing content to bring new leads into our sales funnel.