Point-of-Purchase is used to grab customers' attention by creating an aesthetic to encourage impulse buys. 
PoP is often seen physically in stores as end-of-aisle displays. It is most commonly seen near a point-of-sales system in order to encourage impulse buys.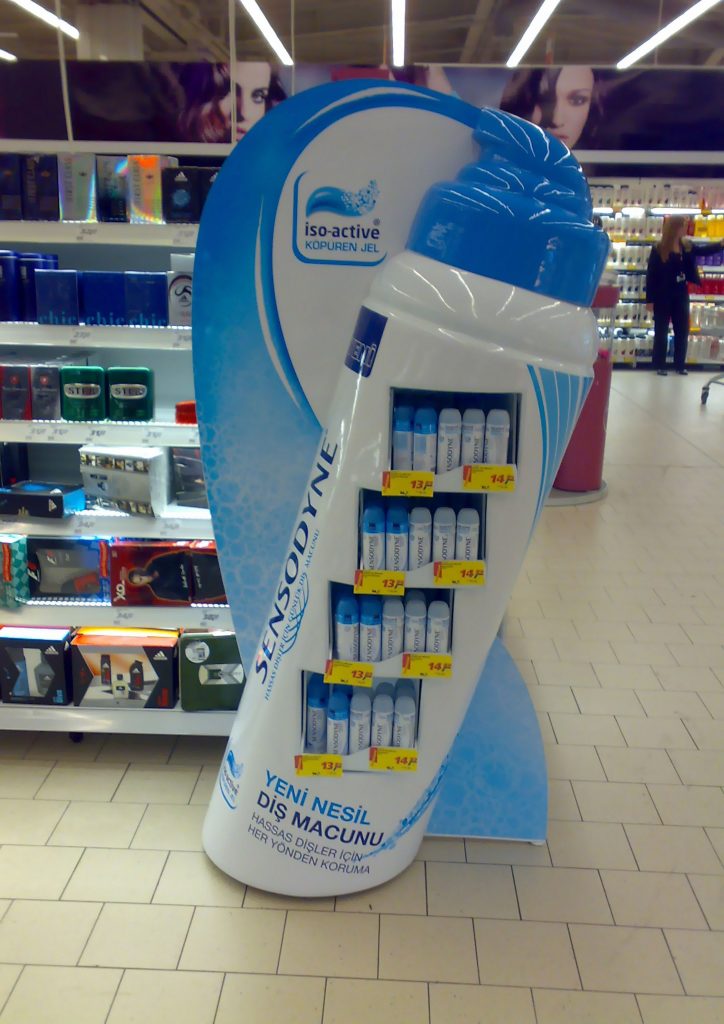 They can also be used in online purchases to offer a pop-up bundle deal or the "customers also purchased" section. An example of this is seen on Amazon product pages.