Connect Your Favorite Tools to CoSchedule
Integrating CoSchedule with other tools your team already uses can be a very effective way of getting them excited and comfortable with CoSchedule. Easily connect with your favorite tools to simplify your workflow and eliminate having to spread your work across multiple platforms.
---
To begin, click on
Integrations
.
From your
Integrations
page, click on your favorite tools to view their full interaction with CoSchedule.

To add the integration to your calendar click Enable and follow the prompts.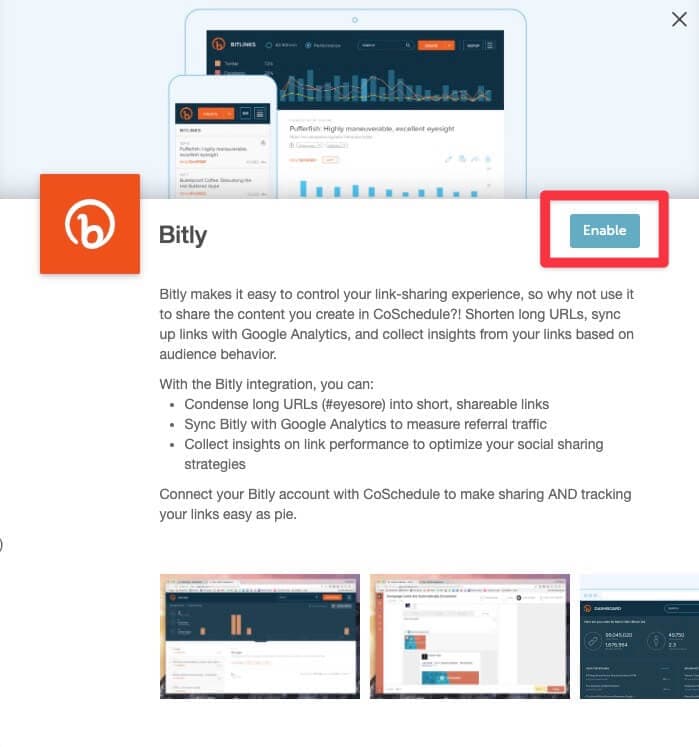 The My Integrations page will display each integration that's currently enabled on your calendar.

Back To Top