Project types help you organize the items on your calendar. Use the filter feature in your calendar to sort by specific project type. You can also add default attachments to your Projects so they will be ready to go each time you add a new Project to your calendar.
---
How to Add a New Project Type
Click your profile name in the top left panel.
Select Settings.
Click Project Types.
To add a new Project Type, select Add New Project Type, and choose any listed Project Type available.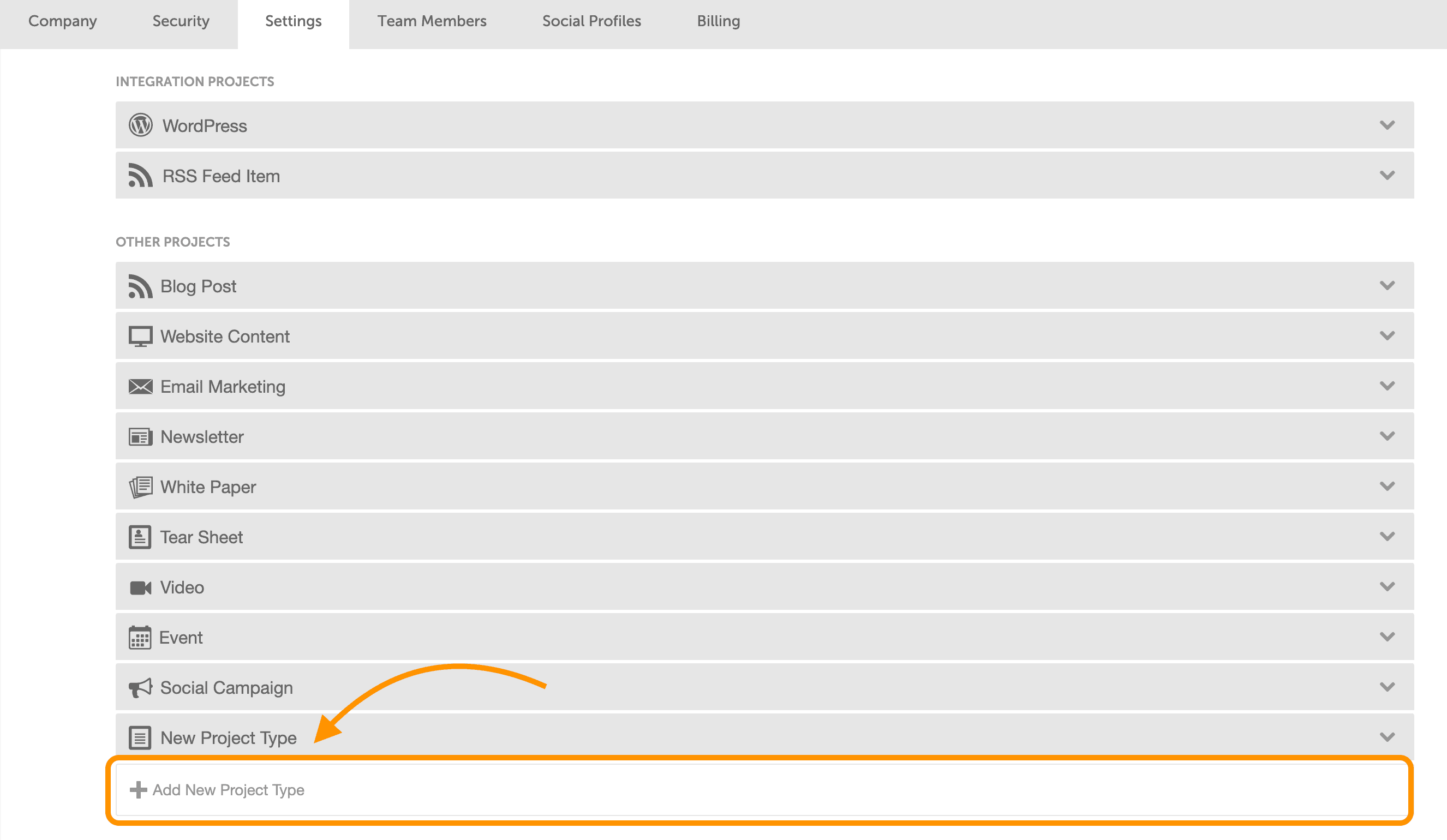 Customize new Project Type:
Once the Project Type has been selected you will be able to add a Description and Default Attachments.
Hover over any existing project type to drag-and-drop into a different order. This will be the order they will appear on your calendar.

---
Projects Types include:
Article
Audio
Blog Post
Case Study
E-Book
E-Course
Email Marketing
Event
Files
Idea
Infographics
Newsletter
Podcast
Photos
Presentation
Promotions
Social Campaign
Video
Webinar
Website Content
White Paper
---
How to Archive a Project Type
Click into the Project Type.
Click the arrow icon in the bottom left corner.
You can unarchive the Project Type at a later date by clicking Show Archived Projects and selecting Unarchive Project Type.
When a Project Type is archived, any projects that used that type in the past will keep their archived type, but that Project Type won't be in the list to choose from going forward.
---
Learn More
Do you have any specific feedback for us?
We appreciate any feedback you're willing to share.