Link projects in CoSchedule to make it easy to access related content. You can link as many projects as you like in the attachments section.
---
Link a Project
Follow these steps to link a project:
1. While viewing a project, click Add Attachment at the bottom of the page.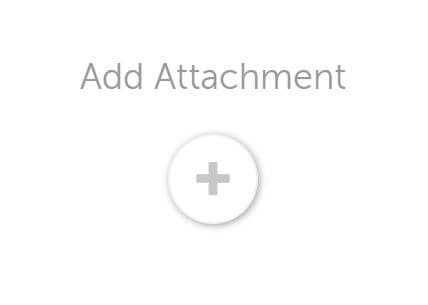 2. Click Linked Projects.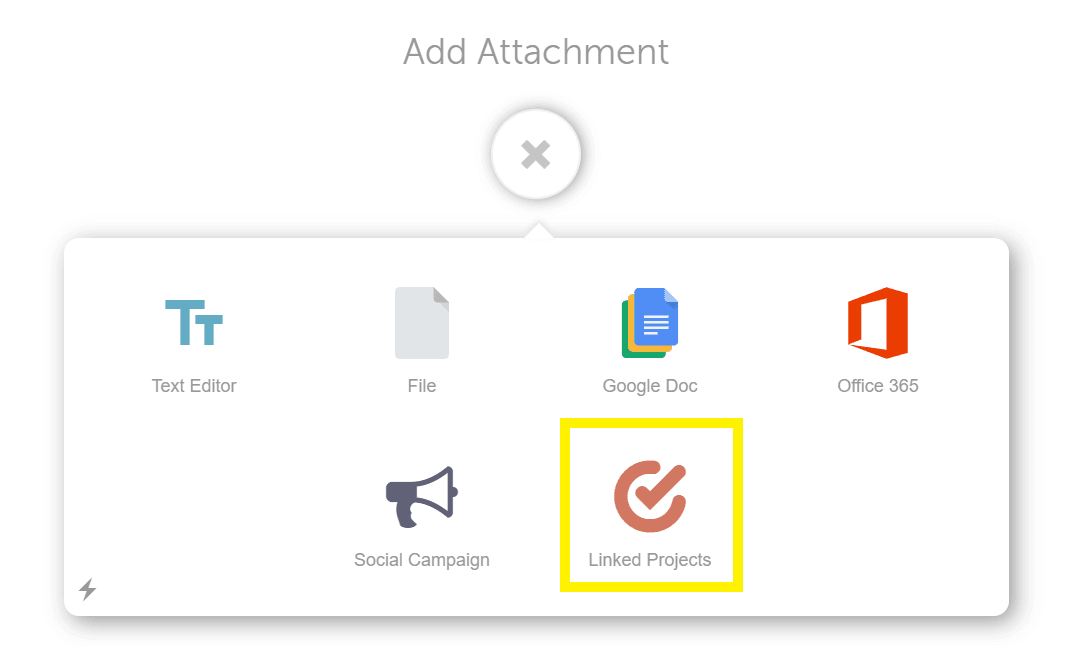 3. Select the project you want to link from the project list. Search by project name, or filter by type or date range to find the project you're looking for.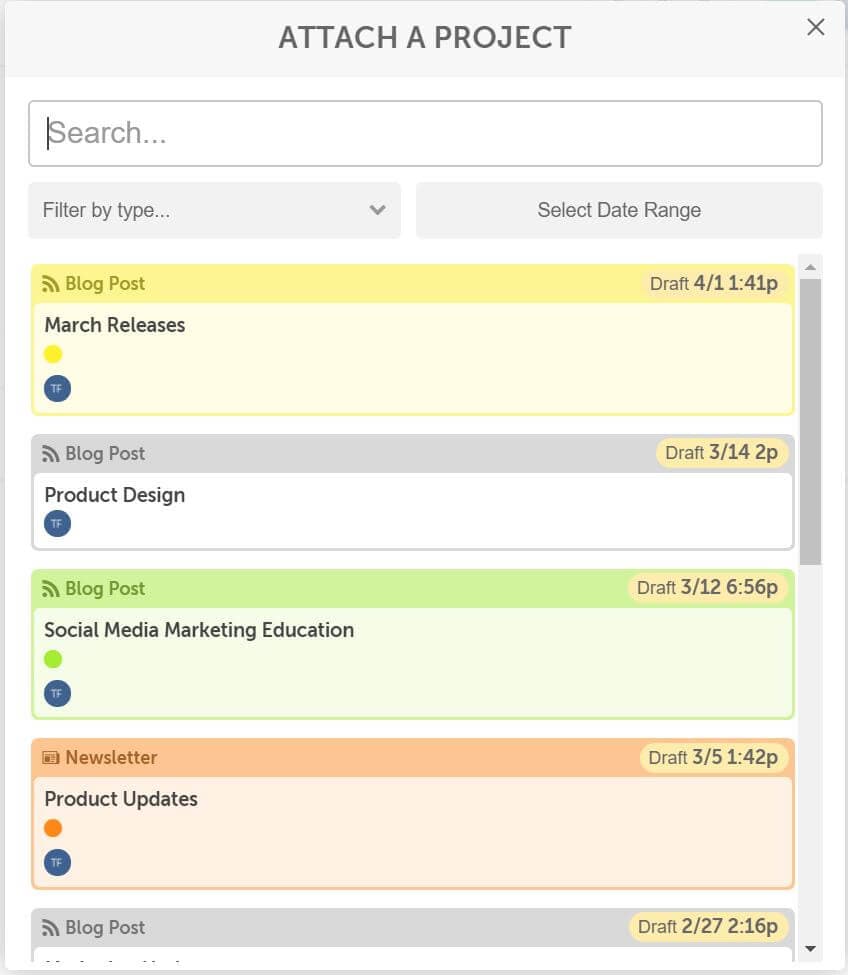 ---
Access Linked Projects
You can view all linked project by scrolling to the Linked Projects section. To go to a linked project, click on the project tile.


---
Remove a Linked Project
To remove a linked project, hover over the project tile and click the broken link icon.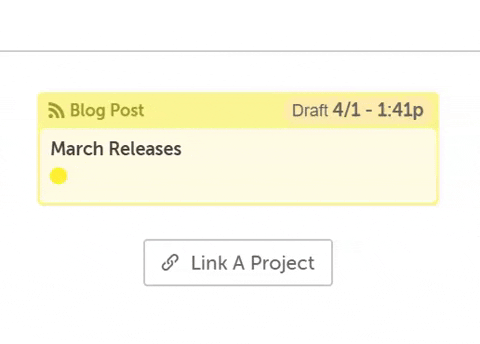 Was this article helpful?
Click on a star to rate it.
Average rating / 5. Vote count:
No votes so far! Be the first to rate this post.
Thank you for your rating!
Thank you for your feedback! If you have any additional feedback, please email us at support@coschedule.com.
Thank you for your feedback!