Moving from spreadsheets (i.e. Google Sheets or Microsoft Excel) to CoSchedule can be time-consuming. Eliminate the hassle of manually creating projects by expediting the process with Zapier.
---
Formatting Spreadsheet for Import
To import a spreadsheet into CoSchedule, you will need to have certain fields inside the spreadsheet to import to a project. For starters, you can create a spreadsheet with four columns: Title, Description, Schedule, and Status. You can always add more columns based on your use case.

---
Connect Zapier
When your Google Sheet is created, connect CoSchedule to the Google Sheet using Zapier. There is a Zap template to help you save time. When you finish connecting the Google Sheets to Zapier, begin to connect the sheet's fields to CoSchedule's Project in Zapier. Below, are the settings we use.
Title: projectname
Description: description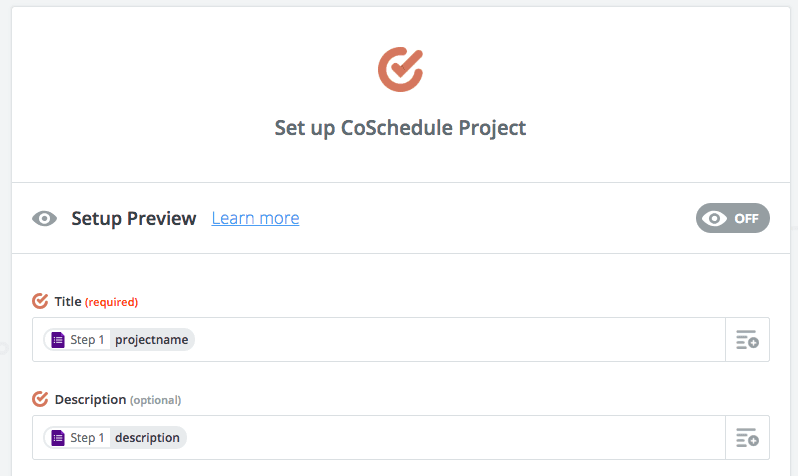 To add more labels to project requests, choose a project type or color label.

Lastly, choose an Owner, Status, and whether or not you want the Google Sheets to go to the Workboard. Choosing an owner for all projects will give the owner a notification in the dashboard any time a new request is created. Also, if you don't want any request to be on the calendar, you can send it directly to the workboard to work on later.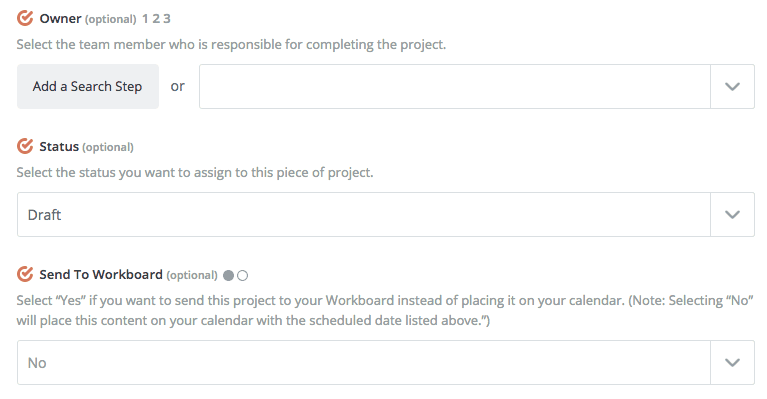 When finished, you'll click Continue and finalize your Zap. A test will be sent to your calendar to make sure everything is connected correctly. If you didn't choose a scheduled date, it will be added to the date you created the test or it will be added to the Workboard.
Once connected
---
Mass Importing Projects to Calendar
Once you have connected the calendar to your Google Sheets, it is time to mass move all of your projects to your calendar. Go to your existing spreadsheet with projects added and begin to format your existing spreadsheet to mirror your new, importing spreadsheet.

Once finished, copy and paste all of your project rows into the new spreadsheet. After pasting all of your projects into the new connected import spreadsheet, you will start to see projects show up on your CoSchedule calendar.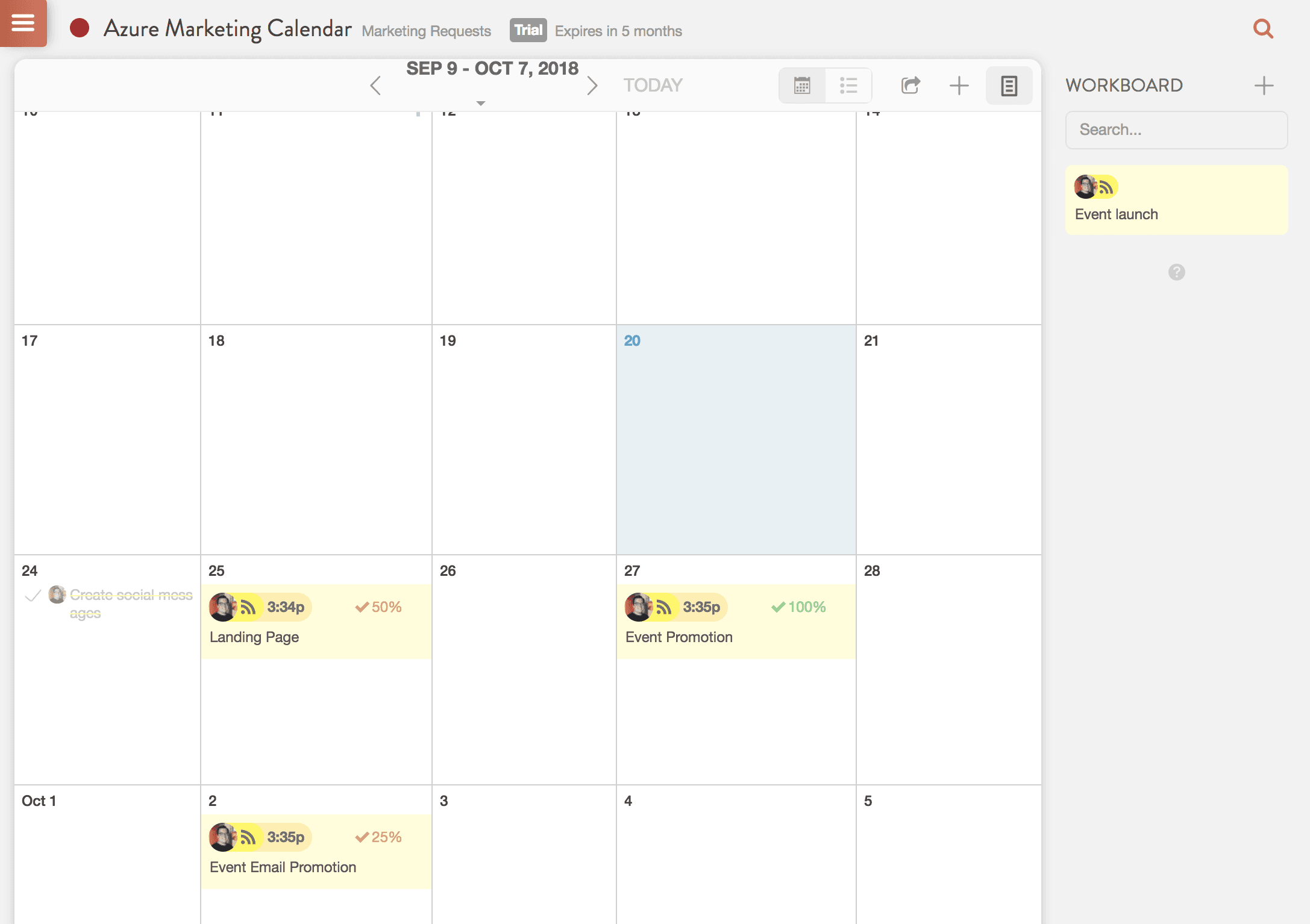 You can now begin to plan and manage any project on your new marketing calendar!
Do you have any specific feedback for us?
We appreciate any feedback you're willing to share.