Upload Social Messages from a CSV File (Spreadsheet)
Schedule up to 365 social messages all at one time with Bulk Social Upload. With bulk social upload, you can upload a CSV file of prepared rows and then schedule them with a few clicks. In the upload process, you will able to preview and edit each message - giving you the opportunity to add images and schedule messages to multiple social profiles. Bulk scheduling will alert you to any errors found in specific messages, so you can quickly fix the issues or delete a message.
Prepare Bulk Social Upload File
To eliminate any errors,
download our sample template
. You can fill in up to 365 rows of the CSV upload file. Note: When pasting your text from another document to the template, please format it to match the style in the template.
Note: You cannot bulk upload images in the CSV file. Instead, add images while editing uploaded messages.
Formatting Rules
When uploading your CSV to the Bulk Social Uploader, CoSchedule will look for four columns. 
Text
,
Link
,
Date
,
and 
Time
.
Text: This will be the text in the body of the social message. Social helpers can be added to files that are being uploaded to an existing campaign.
Link: Add a URL to any social message. Leaving this blank will default the message to a Text-type message.
Date: Must be in the YYYY-MM-DD format. Any other date format will result in a date not being automatically added to the social message.
Time: It is in the 24hr format and must be formatted as HH:MM. (03:00 = 3:00am and 13:00 = 1:00pm) You can also type in 'best' to schedule as Best Time Scheduling.
We recommend not creating duplicate messages, because they may fail during publishing.
Example CSV File

Note:
We recommend using Google Sheets when working with CSV files. Excel can cause errors by converting years into YY format instead of the required YYYY when it exports to CSV.
Back To Top
---
Upload Bulk Social Upload File
From Calendar
Click
+
on any date to begin then select
More Options
. Then click 
Bulk Social
Upload
.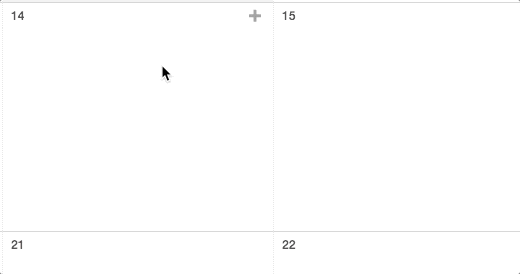 Select 
Social Messages
and the "Upload Social Message" window will open. Next, choose where you want to upload your social messages. Click 
Create New 
to create a new social campaign or 
Add to Existing
to add it to one of your existing Social Campaigns. Follow the steps and upload your CSV file.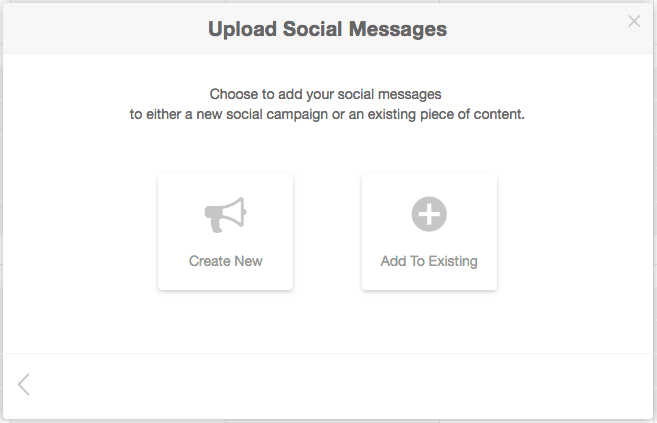 Inside Existing Social Campaign
On the left-hand side of an existing social campaign, click

 to open the bulk upload pane. To upload your bulk upload file, click 
Upload CSV File
. The bulk social upload pane will display a log of every bulk social upload that has occurred in the specific social campaign.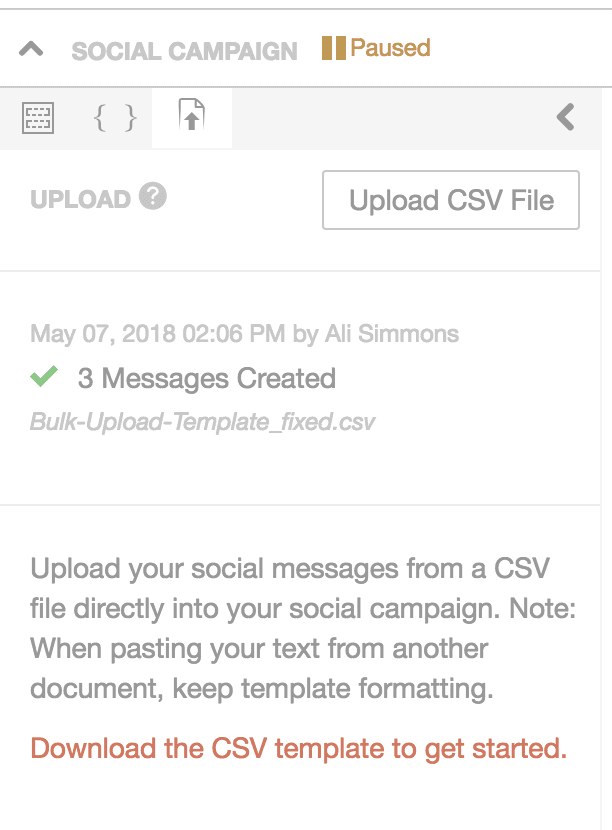 Next, select the social profile(s) for your messages. Once selected, click
Preview Messages
to begin editing your uploaded entries.
Back To Top
---
Edit Uploaded Messages
Editing messages inside the bulk social upload composer will be the same as editing any message on your calendar. Select a message on the left to edit it on the right. If the bulk social upload composer detects any errors in your uploaded messages, those messages will be listed with a red banner explaining the issue. Your messages cannot be created until all issues are fixed. When errors are fixed, the red banners will disappear. To delete an entry, click 

. When finished editing and solving all errors, click 
Create Messages
.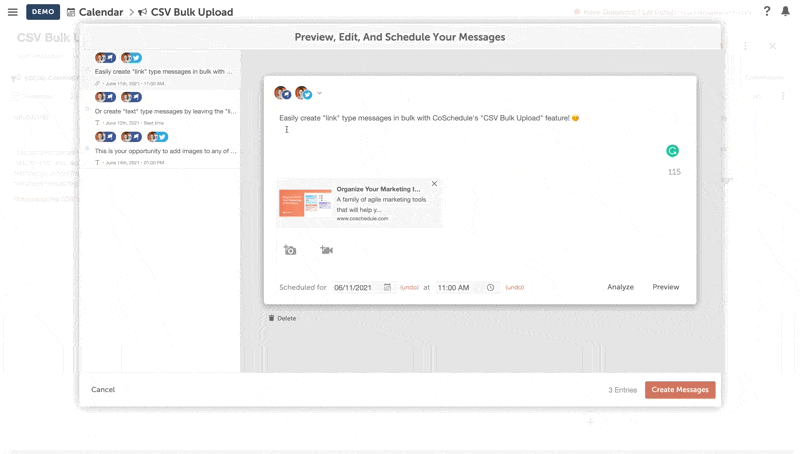 Bulk upload will attempt to import all entries into your social campaign. When bulk upload is finished processing your messages, click 
Go to Social Campaign
to view all social messages in your campaign.
Back To Top