The 30 Best Content Research Tips That Will Make You More Influential
Trust. Authority. Influence. What do these three things have in common? They're all traits of successful content that establishes brands and content creators as real thought leaders. Every piece of content you publish should seek to achieve this trifecta. So, how do you
create content
that truly shows you're a trustworthy and authoritative source? The answer can be summed up in one word:
Research
. Not the most exciting answer, right? Well, it is if you're a
dedicated content marketing nerd
and you're committed to blowing minds with amazingly in-depth stuff. The kind of stuff that digs deeper than the competition and doesn't just make bold claims, but backs them up with facts and real data. The key to successful content research is to put a clear and repeatable process in place. In this post, we'll cover thirty different ways you out-research and outsmart your competitor's content marketing with better information. Roll up your sleeves and get ready to think outside the box.
The 30 Best Content Research Tips That Will Make You More Influential
Click To Tweet
First Things First: Download Your Content Research Checklist
This post packs in tons of tips to improve your content research skills. To make your entire research process more consistent and more effective, we've prepared this comprehensive content research checklist. Put this and the rest of this post together, and you've got everything you need to elevate your research game.
Building Your Content Research Tool Box: The Essentials Every Marketer Needs
If you're doing to do content research right, you'll need to the right apps, services, and resources at your disposal. Here are some that we recommend (and that will make applying the advice in this post easier).
BuzzSumo
A leader in the content research tool game,
BuzzSumo
 makes competitive research easy. Enter in a keyword, and it'll immediately find all the top-shared content for that topic on social media. That saves tons of time doing manual searches, and surfaces stuff you might not have found otherwise.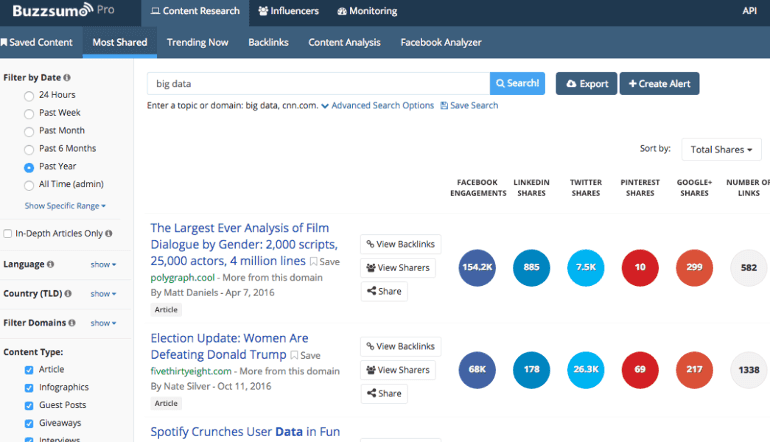 Moz Bar
This free Chrome extension
makes it easy to analyze the authoritativeness of your (or another's) website). It also makes analyzing technical website elements simple, too.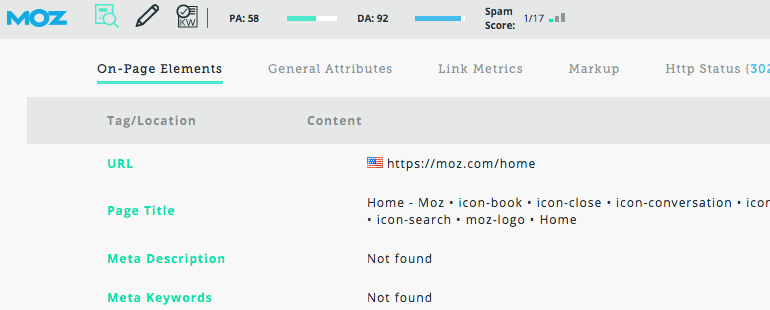 Ubersuggest
A classic keyword research tool,
Ubersuggest
gathers Google autocomplete queries for a given seed term. That makes finding tons of related ideas easy.
Screaming Frog
This
freemium website crawling tool
is immensely helpful for finding content on your own site. You can also use it to crawl URLs on competitor's sites, too. We'll go over this more in a little bit later in this post.
Google Adwords Keyword Planner
It's less useful for non-paid strategies than it used to be, but no content research tool collection is complete without the
Google Keyword Planner
.

LSI Graph
Finding related topics and keywords is fast and easy with
LSI Graph
. Enter a term, and it'll quickly generate tons of related ideas. This is useful for tapping into the power of latent semantic indexing while doing research.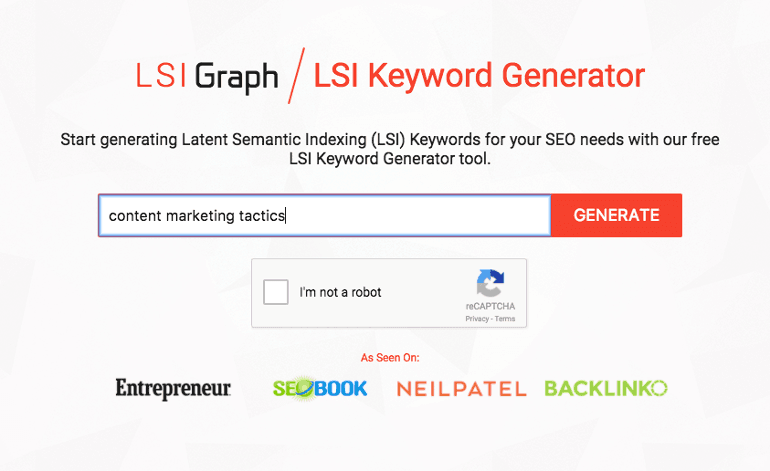 And Now, Your 30 Research Tips for Rock Star Content
We're finally ready for what you came here for. No less than thirty actionable pieces of advice to help you do better research now.
1 ) Start With a Google Search
The first tip is also the simplest one. Google is probably the first place you'll go when doing research for a new piece of content, right? Probably, but let's look at some ways to make search engines work harder for you.
Skim all top ten results for your content's topic. This will give you an idea of what you need to do to outrank them. It's what Brian Dean calls "the Skyscraper technique," which you may have heard about before.
Look for the existence of paid search ads. If a search query generates ads, you know there's some commercial intent behind the keyword or topic you're searching.
Check autocomplete suggestions. This can be a great way to find long tail keywords and related topics around your target subject.
2 ) Use Buzzsumo
What are people sharing on social media the most? That's the question Buzzsumo was built to answer. This freemium tool lets you type in a keyword and surface top-shared content in moments. Start by entering a topic or term:
Then, browse through the most-shared results on social media:
3 ) Try Wolfram Alpha
Wolfram Alpha
is like an educational search engine on steroids. The computational search engine has a "long-term goal to make all systematic knowledge immediately computable and searchable to everyone." In plain English, that means it has a lot of cool functionality to help you crunch data and facts to gather the knowledge you need to support deeply-research content. Okay, so maybe that wasn't quite plain English. This video can help explain a bit better:
4 ) Search Hashtags on Twitter With Hashtagify.me
If you're looking to surface timely content ideas, search for relevant hashtags on Twitter. The things people are sharing right now in real time can give you insight into what people might want to read from you. Fortunately, this is also easy to do with
Hashtagify.me
. Enter a search term, and you'll immediately find:
Related hashtags. What other topics are related to your core term?
Top influencers. Who is using those hashtags?
Usage Patterns. How are hashtags trending over time?
All useful stuff to know when you're researching your next content piece.
5 ) Subscribe to Industry Print Publications
Contrary to what some may say, print isn't dead. In fact, odds are there are some successful print publications out there in your industry or niche, too. Look them up, subscribe, and absorb all that valuable industry knowledge.
6 ) Run a Quick Twitter Poll
Twitter polls
are an easy way to get fast feedback on an idea. Start by creating a new tweet. Then, find the Create Poll button:
Then, add your tweet copy and poll questions:
  By default, you'll see two question blanks. However, you can add up to two more:
  Lastly, adjust the length of your poll (from one day to a full week):
  Click "Tweet" and then watch the responses come in. That's all there is to it. In a matter of minutes, you can gather at least a small amount of data from your followers to help inform your content.
7 ) Or Run a Deeper Survey
If Twitter polls are like bite-sized surveys, then full surveys are like a full meal of data and audience insights. With tools like
SurveyMonkey
and
Polldaddy
, setting them up is easy, too. Here are some important things to note when running a survey:
Think about what you want to find out from your recipients.
Ask enough questions to get the information you need (but not so many people don't finish it).
8 ) Look at Related Searches to See What People Are Searching For
Ever notice those "Related Searches" suggestions at the bottom of Google SERPs? You can use those to figure out valuable details about what your audience is looking for. Here's an example:
  From this search, I can figure out what else someone interested in content marketing might be looking for (assuming my content I'll be creating is going to be about content marketing). That includes:
Additional downloadable resources they might want in that post. See the "content marketing PDF" result? I'm not exactly sure what that might look like yet, but I can certainly click through, find out, and create that PDF for my audience.
What is the intent behind the search? It looks as though people could be researching the industry because they're looking for a job. Or, maybe they need help with their marketing, and need an agency (or tips on doing the strategy pieces themselves).
Sometimes, related searches can help you determine which subtopics your content could cover. If your primary keyword is your main topic, which secondary keywords should you be working in? Consider using related searches as a starting point.
These are all data points I can use to determine which type of content I should really be creating, depending on my audience's needs and my overall marketing goals.
9 ) Gather Autocomplete Suggestions Quickly With Ubersuggest
Autocomplete suggestions are great because they're based on things people have actually searched for.
Ubersuggest
is an awesome free keyword tool that surfaces autocomplete suggestions based on a seed keyword. Enter your search term:
  Then, get potentially hundreds of related topics:
  This can help you:
Find even better topics than the one you were originally targeting.
Figure out more subtopics and points to include in your content.
Give you even more ideas for more content you might not have thought of otherwise.
10 ) Steal Competitor Keywords With Screaming Frog
Screaming Frog
is a freemium website crawler that's awesome for doing SEO audits and other technical work. It's also useful for finding your competition's targeted keywords. Download Screaming Frog for free:
Then, enter a competitor's website URL and click Start:
Next, you'll see a report listing tons of URLs from the website you've crawled. Look through these and pay attention to the URL slugs:
Typically, scanning a website's URLs can you the topics and keywords that site is targeting. That can give you tons of ideas for:
Topics related to your own content.
Keywords to incorporate into that content.
Other topics you can create content around in the future.
To quickly find possible relevant competitor keywords, do a CTRL-F search for your planned content's topic or keyword. That can help surface tons of related content to help with your competitive research.
11 ) Read Your Competition's Content
This is a much more straightforward tip, but one that's easy to overlook. Keep tabs on what other organizations are publishing in your industry. You'll absorb a lot of knowledge this way, possibly without even realizing it. There are a couple ways you can make this easier, too.
Set up a Twitter list or Feedly collection with competitor's blogs. You can find more about setting up Twitter lists here, and Feedly here.
Sign up for their email newsletters. Getting their content straight in your inbox is an easy way to keep up with what they're doing.
12 ) Interview Internal Subject Matter Experts (SMEs)
Sure, you're smart, but you can't be an expert at everything. If you're surrounded by other smart people though, lean on their knowledge to power your content. This is especially important (and likely essential) when you're writing about something you're not knowledgeable on (which is often the case if you're in a new industry or working with new clients at an agency). Here's how to make sure your interview is time well spent:
Reach out to someone in your organization who has the knowledge you need. If you don't know who that might be, ask one of your superiors to point you in the right direction.
Set up a time with your SME to make sure they won't easily blow off your meeting. Use your shared Google or Outlook calendar to hold them accountable for showing up.
Draft your questions before you meet. Aim for five to 10 good questions that'll help you plug the gaps in what you already know.
For a more detailed guide on getting the most from your SME interview,
follow this guide from Nectafy
.
13 ) Set Up Google Alerts for Relevant Industry Keywords
This is a smart and passive way to be doing content research all the time with little effort. Set up Google Alerts for terms and topics related to your industry. Then, you'll get updates when those keywords pop up on the web. First, visit
Google Alerts
:
Then, enter keywords relevant to your industry, business, and competition:
You'll now get email notifications when your selected terms appear on the web. Easy stuff.
14 ) Browse Industry Forums
While less popular than they used to be, message boards and forums can still be a great place to do content research. If there are any you're aware of in your industry, browse through them to see what people are talking about. To find forums and message boards, try searching [your industry] + "forum" or "message board."
15 ) Use the Infographiqs Search Engine to Find Infographics
Did you know there's an entire search engine dedicated to finding infographics? It's called
Infographiqs
, and it's useful for finding infographics on just about any topic you can think of. Enter a keyword and find tons of info-packed images you can review, cite, or embed in your content.
16 ) Dig Through Links In Your Competition's Content
Don't stop at reading your competition's content. Read the content they cite, too. Click through the links on their pages and see where they go. You might find some insights or data they missed, adding more weight and credibility to your own stuff.
17 ) Read (A Lot) of Books (Related to Your Content's Topic)
You can find everything you need to know on the Internet, right? Well, maybe. Books are often better for diving deep into a topic. Plus,
reading on paper yields certain advantages
 that desktop and mobile screens can't quite replicate. Looking for research inspiration on the printed page? Here are a few places to start:
Hit the library. It's free and the one in your area could probably use your support. Want to know if they have what you need before you go? Use WorldCat, the world's largest library catalog search engine.
Browse your local bookstore. If you know a bookstore in your area has stuff on topics related to your industry, check them out. The cost of a few books could be well worth it, and your company might even comp the expense.
Visit Amazon. Feeling lazy (or just value convenience)? Get on Amazon and see what they've got for books relevant to your business or client.
Serious about keeping track of what you read? Get some
color page markers
.
18 ) Get Your Hands on Research Reports
Why rely solely on your own research when you can leverage someone else's? Obtaining research reports can give you powerful insights into things you wouldn't have otherwise thought about while keeping you informed about what's coming next in your industry. Here are a couple ways to find relevant research reports you can use:
Do a Google search for [your industry] + [research report]. This can yield some low-hanging fruit quickly.
Use Forrester Research reports. As one of the world's foremost research firms, Forrester offers tons of research reports on a variety of different topics and industries. The drawback? They aren't cheap. If your organization can afford them, though, they can be well worth the investment.
You can also look around for white papers, case studies, and other smaller research resources too.
19 ) Follow Industry News Sources
No matter what industry you're in, there are probably various news sources covering it. We don't just mean blogs (although they're important, too). We mean news sources, with journalists reporting news that's relevant to you (and the audience you're marketing toward). Follow them on Twitter, subscribe to their email newsletters, and make them a part of your daily news diet. This will keep you in-the-know and make doing research much easier. Think your industry is too boring for anyone to want to write about it? You might be surprised. For a starting point, turn to Google to find relevant blogs and publications. In our own space at CoSchedule, we follow a lot of marketing news sources. Some of these include:
20 ) Get on Quora
What better place to find which questions people have, than a website dedicated to answering other people's questions? Browse around
Quora
 (
signup required
) and find out if there are questions related to your business or content project.
21 ) Analyze Your Past Content (And Do More of What Works)
You don't always have to reinvent the content wheel. Sometimes, doing more of what you know works is the best way to go. How do you find your past top-performing content? There are a few different ways. Let's start with Google Analytics. Then, drill into Behavior > Site Content > All Pages in the left-hand navigation:
  Then, scroll down to find your top-performing URLs:
22 ) Do a Reddit Search
Reddit is an awesome research resource for marketers. Like message boards and Quora, it's useful for finding out what kinds of questions your audience really has. Marketer and CoSchedule guest writer Dale Cudmore wrote a
great guide on mining Reddit for ideas here
. He also built an awesome tool called Keyworddit, a research tool that mines Reddit for keyword ideas. To use it, type in the name of a subreddit:
Next, you'll get a list of keywords pulled from that subreddit, combined with their monthly search volume:
  Clicking the Context link for each term will bring you to a Google search result, displaying pages on Reddit where that keyword is being discussed:
Cool stuff, right?
23 ) Use Google Scholar
Google Scholar
is designed specifically to look up academic literature and research papers. That means the kind of stuff that can lend weight to your content with deeply researched data and insights. Just enter a keyword related to your content topic and see what you can find: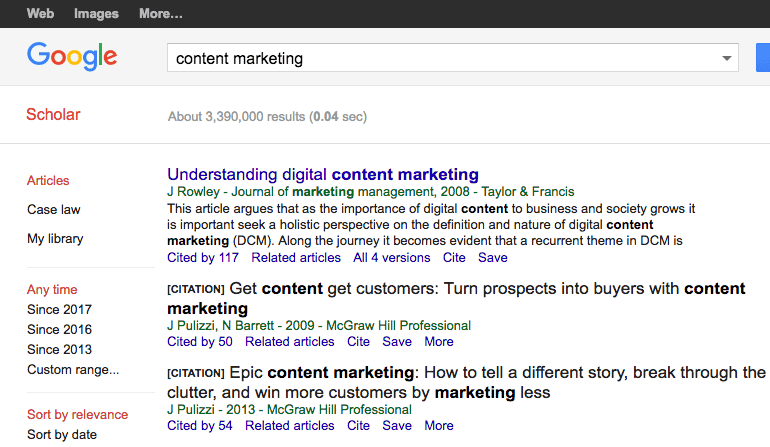 24 ) Ask Your Sales and Support Teams for Customer Feedback
If you're creating content to address your audience's needs, who better to work with than your sales and customer support teams? They're on the front lines, talking directly to customers and prospects about their wants and challenges. That information can easily translate into great content that directly tackles those topics. Reach out to them and ask if you can set up a time to talk. When you do, go into the conversation prepared by following a couple simple steps:
Prep questions ahead of time. They don't need to reinvent the wheel. You just need to ask questions that will get you the insights you need. Come up with at least three to five, even if they're as simple as, "What are our customers top problems?" Or, "What are the toughest challenges prospects discuss with your team?"
Follow up. Reach out every so often (maybe on a monthly or quarterly basis) to see if anything has changed. Shifting trends could potentially impact your audience's needs from your content, and getting that feedback from customers and potential customers (through your sales and support teams) can be invaluable.
All it takes is a simple conversation. That's it.
25 ) Carry a Notepad With You Everywhere
You never know when inspiration might strike, or when you might learn an interesting piece of information that's useful for something you're working on. So, consider carrying a pen and notebook with you wherever you go to jot things down. So, what's the point of writing things by hand, anyway? Didn't we invent computers and smart phones so we could leave hand cramps and dead tree media behind? It turns out that writing things down by hand affects the way you remember it differently than using a digital device.
According to Psychology Today
,
Much of the benefit of handwriting in general comes simply from the self-generated mechanics of drawing letters. In one Indiana University study, researchers conducted brain scans on pre-literate 5-year olds before and after receiving different letter-learning instruction. In children who had practiced self-generated printing by hand, the neural activity was far more enhanced and "adult-like" than in those who had simply looked at letters. The brain's "reading circuit" of linked regions that are activated during reading was activated during hand writing, but not during typing.
In short, when you write by hand, your brain draws different mental connections than it does while typing because it requires more physical effort. For those paying attention, this tip applies the exact advice this post is trying to drive home. I could have just told you that hand-writing notes has advantages over typing them. You could also easily ignore that advice and disregard it as baseless. But, when that statement is backed up by actual academic research? Now, that's a little bit different, right? Consider this tip 25.5: your own opinions are easily cast aside. Hard facts and real research, however, are not.
26 ) Or Use Evernote or Google Keep to Jot Down Notes
If old-school pen and paper isn't your thing,
Evernote
 and
Google Keep
 also work well. Both give you access to your notes on all your devices, so you've always got access to your notes. Write something down on your phone, and it'll be there when you can get to your computer. Here's something else cool about Evernote: it integrates directly into CoSchedule. If you're a CoSchedule customer, that means you can quickly access your notes directly in your marketing calendar.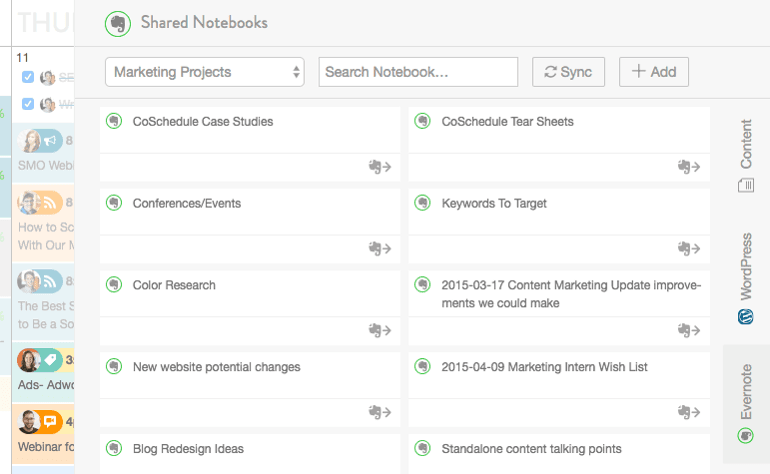 This step-by-step guide shows exactly
how to sync your Evernote account with your CoSchedule calendar
. You'll be ready to go in just a few clicks. Google Keep has a cool feature of its own, too: you can pull notes from Keep directly into Google Docs. That makes it easy to see your research in the same place where you're writing:
While Evernote has free and paid options, Google Keep is completely free. Once you start using one (or both), you'll likely find them indispensable for storing and accessing your research findings.
Bonus Tip:
Did you know that CoSchedule integrates with Evernote so you can access your research directly within your marketing calendar?
See how it works
.
27 ) Browse Through Twitter Accounts Your Competition Follows
Twitter is a gold mine for finding timely information and insights (if you're looking in the right places, at least). One way to find new sources of information is to scroll through the accounts your competitors follow. Visit one of your competitors on Twitter and click Following:
Then, scroll away. You might find some awesome research sources you hadn't heard of before.
28 ) Use Open Site Explorer to See Who's Linking to a Given Web Page
Let's say you've found an interesting web page or blog post that you want to cite in your own content. Awesome, right? Sure, but you can dig deeper by reading through content that links to that content, too. One way to do this is by using Open Site Explorer. This freemium tool (part of the Moz platform) makes it easy to see which sites are linking to a given URL. Start by visiting the OSE page or logging into your Moz account (if you have one) and finding it there. Then, enter a URL:

If you're not using a paid Moz account, you'll be able to see the top five linking domains (with a paid account, you'll have access to a much larger link index):
  Now, start clicking into the sites linking to your source content. This can help provide:
More context around your source.
More insights you might have missed out on otherwise.
An additional perspective that can be valuable for informing your own content.
29 ) Working For a Client? Read EVERYTHING You Can About Them.
If you're working at an agency or as a solo consultant, odds are you've already researched your clients and have gotten to know them. However, it's worth asking whether you've really dug as dig into your background research as you possibly can. Here are some places to start:
Their website. Read through as much of their content as possible. For large sites or historic brands, this could take awhile. The more intimately familiar you are with their business, though, the better the content you produce will be.
Their press coverage. Even if your job doesn't touch PR, it's still worth keeping tabs on their media coverage. What do journalists find most important about your client? Setting up Google Alerts like we discussed earlier will help with this.
Their linking domains. Using our previous tip, take the time to read through web content that links back to your client. This can help yield interesting insights into their business and products.
30 ) Use Data.gov to Browse the U.S. Government's Open Data
Did you know the U.S. federal government makes tons of research data available to the public? Using the resources on data.gov, you can find a wealth of information on all kinds of different topics. It also includes links to apps built by private citizens to put that data to use.
To use the site, enter a keyword or topic to find a data set:
If any data sets are available, you'll see a results page like this:
You can filter these down by topics and topic categories as well. This is useful for narrowing down information that might be most useful for your particular industry:
You can also narrow results down by:
Dataset type. This breaks down datasets by geographic relevance and more.
Tags. These provide more granular detail for topical filtering.
Formats. This includes PDFs and other content formats.
Organization types. This is a high-level filter of the types of organizations or departments providing data.
Publishers. This allows you to narrow down research based on where it was published.
Bureaus. Same as above, but breaking down information by government agency.
Deep stuff, right? Fortunately, Marketing Land published a great piece on
how marketers can leverage Data.gov
to extract consumer insights. It's well worth giving it a read.
What Are Your Top Content Research TIps?
We've covered an incredible amount of actionable content research tips in this post. However, we certainly haven't exhausted every possible method or tactic there is under the sun. Do you have any additional tips you'd add? Drop us a comment below and start the conversation!