Create The Perfect Social Schedule With Social Templates [Demo]
Headline Analyzer
The blog post headline analyzer will score your overall headline quality and rate its ability to result in social shares, increased traffic, and SEO value.
Test every headline before you publish. Try the Headline Analyzer »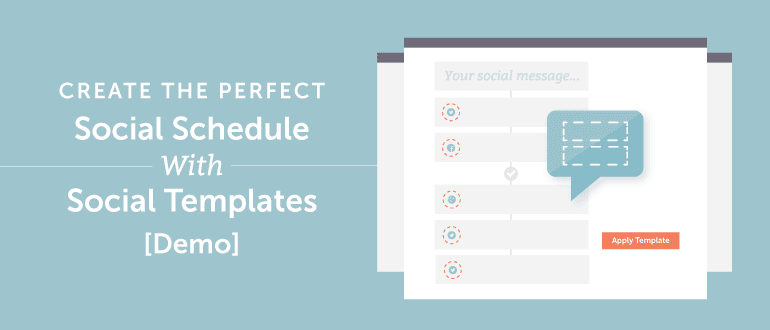 We all know better, compelling messages get more clicks, so why not share more of them, more often?
In a recent CoSchedule survey, nearly 77% of you said you only share your content 1-3 times on social media!
Get more engagement, social shares, and traffic out of your content with reusable social templates!
Create The Perfect Social Schedule With Social Templates
Schedule your social messages in bulk with reusable social templates, so you can share posts faster and drive more traffic to your blog.
Never copy/paste again. Fill your entire social queue with social helpers, so you can focus on crafting quality messages that increase user engagement and clickthroughs.
Keep your social schedule consistent by pre-planning days, weeks, and months in advance.
Create a Social Template in Your CoSchedule Calendar (1:55)
(3:26) Create custom text and graphics for each social platform with social helpers
(5:10) How to add variety to your social template with social helpers
(9:22) Applying your first social template
(11:33) Customize and add variety to your social campaign by filling in your social helpers
How CoSchedule Builds a Social Template for Their Own Editorial Calendar (16:54)
(19:15) How CoSchedule's marketing team customizes social helpers for each piece of content.
August 18, 2016