Creative marketing projects require a lot of direction and planning to get right. 
And there's nothing worse than doing the work, only to have it rejected because it didn't match the client (or boss's) vision.
So, what's the key to getting it right the first time, every time?
Or, at the very least, with minimal edits?
The answer starts with preparing strong creative briefs. And with our free creative brief templates, building them is quick and easy.
Grab 'em free below. Then, read on to learn how to use them effectively.
Build Creative Briefs Quickly With These Three Free Templates
Why spend time crafting templates yourself when you can just use ours? This kit includes three different templates you can use to write effective creative briefs the easy way (in Word, Excel, and Powerpoint format).
Get Your Free Creative Brief Template Bundle
Success! Your download should start shortly.
Tired of the marketing mess?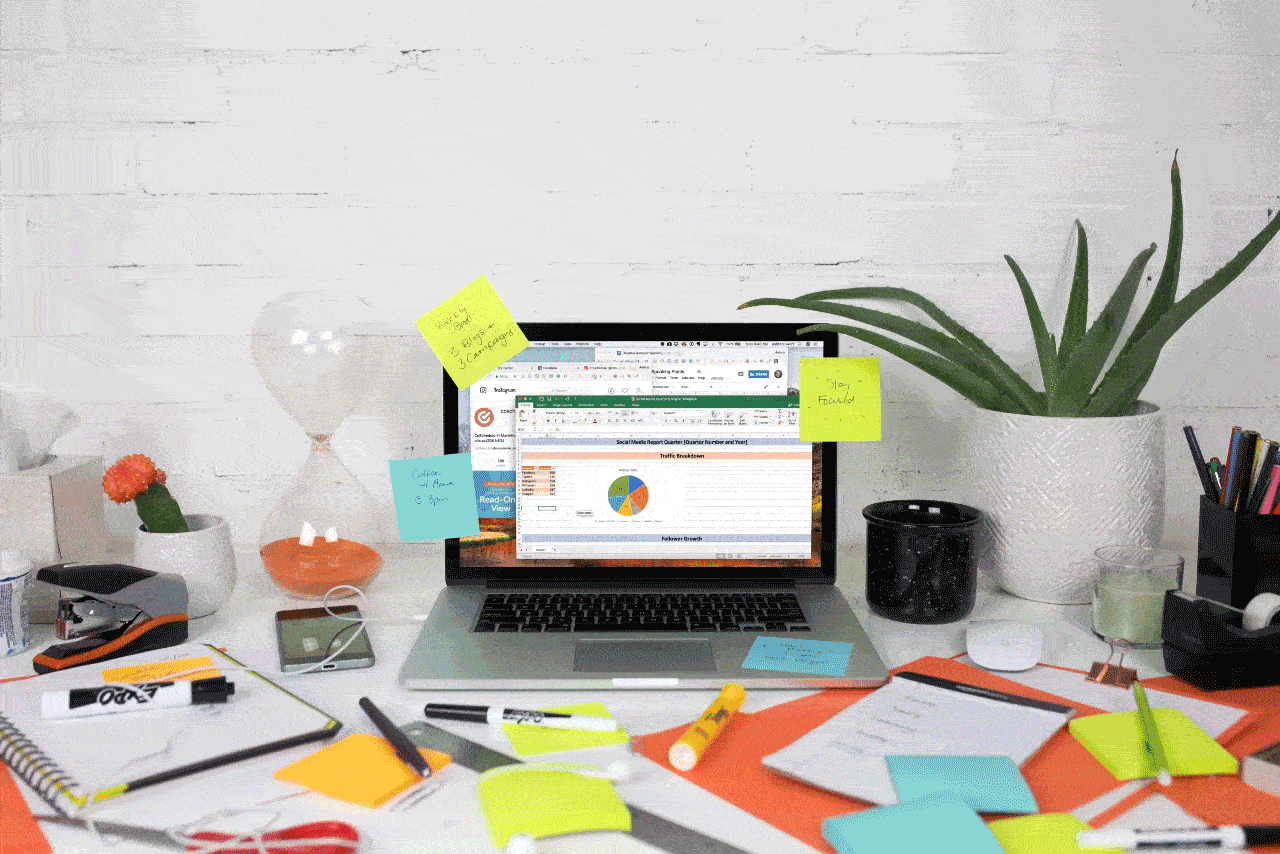 Awesome news! You're invited to a 1-on-1 marketing demo of CoSchedule! In 30 mins or less, you can see how to:
End the frustration of missed deadlines.
Get total visibility into ALL of your marketing in one place.
Save 20 hrs this week alone (and every week after).
If you've ever kicked the tires on CoSchedule, now's the time to see what it's really like.
Success!
We'll be in touch shortly. In the meantime, get started with a FREE 14-day trial!
Tired of the marketing mess?
Success! Your download should start shortly.
Clean up the chaos with your CoSchedule editorial calendar!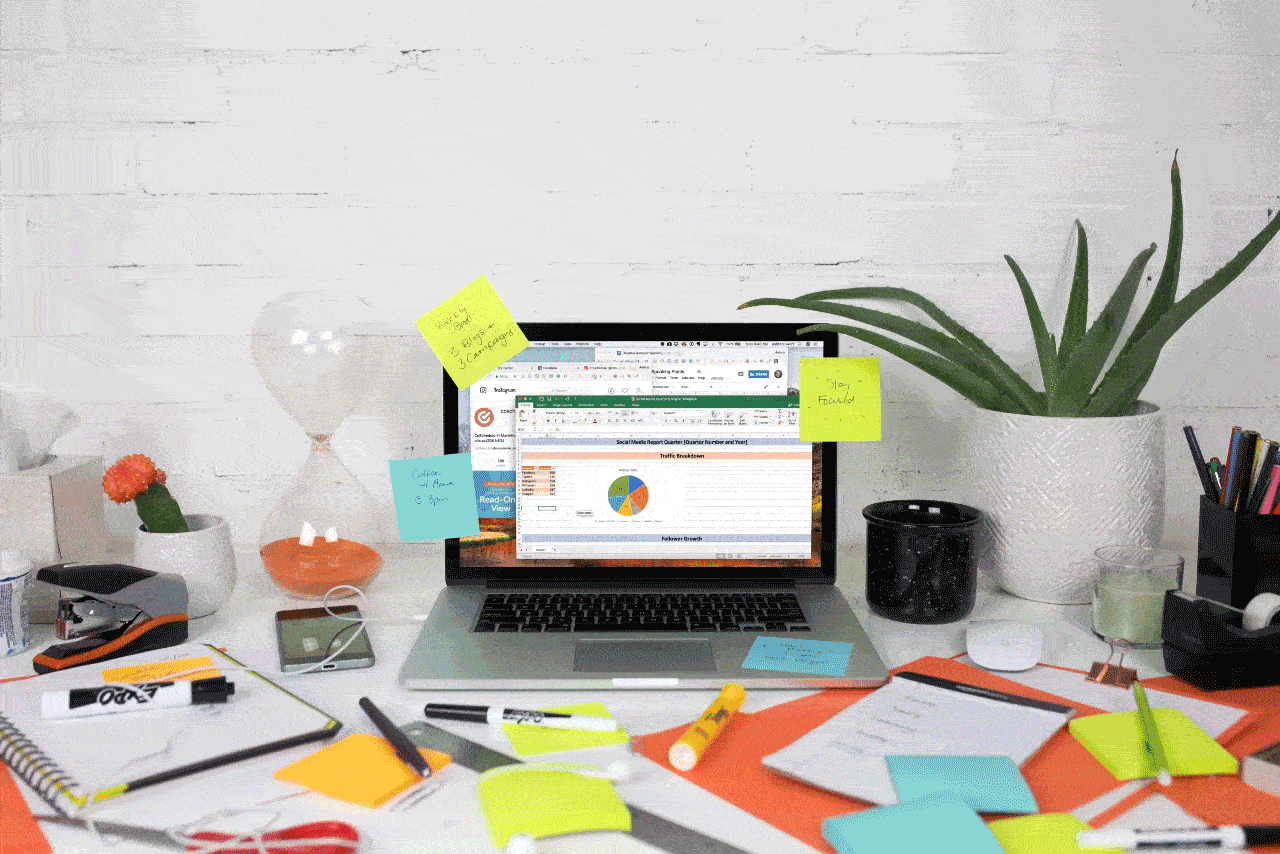 With CoSchedule, you'll:
Save time with blogging, social, and email (think HOURS every week)
Schedule your social posts in batches (and increase your posting frequency) super easily
Get your sh*t together (and hold yourself accountable to publishing like the boss you are!)
Now's the perfect time to start your 14-day free trial to see for yourself!
Want to use Click to Tweet on your blog?
What Is A Creative Brief?
A creative brief is a document that outlines requirements for a creative marketing project. Creative briefs can also be referred to as marketing briefs or advertising briefs.
How Are Creative Briefs Used?
They help set accurate expectations between creative professionals and stakeholders. Without them, having one version of truth for everyone to work off of would be more difficult.
What Needs To Be In Your Brief?
Your brief need to be concise and contain all the information your creative team needs to meet the expectations that have been set for a project. This includes:
A simple project overview.
Contact information (for anyone with the power to answer questions, or approve or reject your project).
Technical and creative requirements.
And more.
Can You Show Me an Example of a Creative Brief?
Sure we can!
While we'll demonstrate how to complete all three templates included in this post, let's take a moment now to look at a pair of different examples.
What's important to keep in mind is that, no matter what your brief looks like, the actual content is what counts.
Creative Brief Example 1: Tom's Shoes
You've probably heard of the charitable shoe company Tom's. Here's an example of a simple creative brief from the company:
Creative Brief Example 2: PayPal
Here's a neatly designed example from PayPal. It contains all the basic information someone would need to execute the project, but is presented in a visually interesting way. This is something you can consider following if you have a designer on your team:
Getting Started: Outline Your Project Description and Deliverables
Start by outlining basic project requirements and what deliverables need to be created.
Your project description should be brief (aim for a maximum of three sentences). Here's an example:
"[INSERT COMPANY] requires a social media marketing campaign to launch their new product."
The purpose of the project should also be made clear to your creative team. You took on this project for a reason. So, define what that reason is:
"The purpose of Northstar Coffee Co.'s social campaign is to increase sales by directing and converting traffic through a custom landing page."
Include what deliverables will be provided in this section of your project brief. List any templates or documents that need to be a part of the finished product.
This is how it would look in each of the three different templates included in your bundle:
Word Document Creative Brief Example:
Excel Spreadsheet Creative Brief Example:
PowerPoint Creative Brief Example:
Write Your Project Overview
Your project overview should include any relevant information your team needs to craft the creative elements of your project or campaign.
In your brief, your overview should be concise and easy to skim. Here's an example:
Product Description:
100% Arabica coffee beans
Called "Alarm Clock"
Project Notes:
All creative should be consistent with visual brand standards, utilizing following Pantone color codes:

Maroon (202 XCG)
Gold (109 U)
Black (419 XGC)
You can include as much information as your team needs to bring the project to life. This is also the place to add the contact information for whoever has a final sign-off on the project. This is how it should look in each template:
Word Document Creative Brief Example:
Excel Spreadsheet Creative Brief Example:
PowerPoint Creative Brief Example:
Establish Objectives
Define the goals your work needs to accomplish.
Setting goals helps prove what your team is doing is working toward a clear end result.
We recommend starting with the SMART goals framework:
Goals set up in this manner allow your team to get down to the root of what they want this project to do for them.
An example of a S.M.A.R.T goal might be:
"We will create a two week social media campaign across Facebook, Twitter and Instagram to achieve a 50% increase in pageviews to our new landing page."
The goal is specific by identifying that you want to send a total number of Facebook messages to help drive page views.
It's measurable because your team will be able to tell if you hit your 50% increase in page views or not.
It's attainable since doubling pageviews is an easy reach for a new landing page.
The task is relevant because it's driving traffic to a web page which can help increase conversion rate.
Finally, the task has a time limit of two weeks to see if the project is successful or not.
If you want even more information on how to build your own goals, check out this reading list:
Goals should look like this in each of your templates:
Word Document Creative Brief Example:
Excel Spreadsheet Creative Brief Example:
PowerPoint Creative Brief Example:
Determine Your Target Audience
To find your target audience your team needs to address what problem you are trying to solve.
Finding your target audience is vital because it will help give direction on how to format copy and create the different design aspects of a project.
For example, the problem for our ongoing example is that Northstar's customers don't know about their newest dark roast coffee line.
Once you determine the problem your project will solve you need to think about who would be most likely experiencing that problem.
Let's go back to our Northstar Coffee example. Your team would want to target people who love dark roast coffee.
Your target audience description should look like this in your templates:
Word Document Creative Brief Example:
Excel Document Creative Brief Example:
PowerPoint Creative Brief Example:
Define The Message You Need to Communicate
Your creative brief should describe the main message the project needs to communicate to its target audience.
How do you create the right message for your project?
Figure out the following:
What problem does the product solve?
What's the angle for this campaign?
Which words will help us get that message across?
Now, try writing a description of your campaign's message that incorporates emotional terms (that should also be weaved into your copy):
Here is an example using our hypothetical coffee company:
"Northstar Coffee Co. is releasing our new 'Alarm Clock' dark roast coffee. This affordable yet amazing dark roast is unparalleled to any blend in the local market."
Your brief should contain the main message in the appropriate section:
 Word Document Creative Brief Example:
Excel Spreadsheet Creative Brief Example:
PowerPoint Creative Brief Example:
Provide Design Direction
Aesthetics play an important role in conveying the correct message to your audience.
Explain what the project needs to look like so your designers understand what the finished project should look like.
Your copywriters also need to understand the design-side of your project, so they can provide appropriate direction for your designers.
When you describe the aesthetic of your project, you need to include:
Inspiration for visuals. Ex: Images inside a coffee shop.
Directions for copy. Ex: Focus on how the extended roasting process results in deeper coffee flavor and aroma.
Be as concise as you can while still bringing the vision you had in mind to life.
How would this look for our example?
"The aesthetic for Northstar Coffee Co. Dark Roast campaign should be clean and modern but integrate a dark color palette of greys and browns to bring dark roast coffee to mind. Images should be taken at Northstar Coffee Co. around the coffee bar."
You can separate directions for copy into a different section:
"Copy for the campaign should be short and snappy focusing on how the new dark roast is rich in flavor.
Aesthetic notes will look like this in the provided templates:
Word Document Creative Brief Example:
Excel Spreadsheet Creative Brief Example:
PowerPoint Creative Brief Example:
Define Project Tone
Tone is how you say something. For our purposes here, your tone should be consistent throughout. Here are some adjectives to help you get started defining how you'd like this project to sound:
So for the Northstar Coffee Co example, it would say something like:
"The tone of the Northstar Coffee Co campaign should be energetic to coincide with the release of the highly caffeinated coffee line."
If you want to learn more about tone, here are some posts you can start with:
In your template, complete the following section:
Word Document Creative Brief Example:
Excel Spreadsheet Creative Brief Example:
PowerPoint Creative Brief Example:
Conduct a Competitive Analysis
Make a list of your competitors. You may need to do a Google search if you don't know who they are yet.
Once you have your top five, look to see if they are doing anything like the project your team is creating. If they are, look for what's resonating with their audience.
Take notes and brainstorm how you can differentiate your own creative efforts (or maybe steal some inspiration).
The task for your brief is to communicate what competitors are doing and inspire your creative team position your product in a better light in a sentence or two.
For Northstar Coffee Co. the competitor analysis might look like:
"Coffee Shop One already produces a dark roast coffee that is roasted for four hours while Northstar roasts our coffee for eight hours to create a richer flavor profile."

"Coffee Shop Two, meanwhile, advertises their dark roast coffee and grinds beans for coffee bag orders once every two weeks. Northstar only grinds beans when a bag of coffee is ordered, allowing it to stay fresh longer."
In your template, complete the Competitor Analysis section:
Word Document Creative Brief Example:
Excel Spreadsheet Creative Brief Example:
PowerPoint Creative Brief Example:
Outline Creative and Technical Requirements
List out all the image requirements, copy requirements, and technical requirements that your team needs before you can ship your project. In your brief, these should look like:
Word Document Creative Brief Example:
Excel Spreadsheet Creative Brief Example:
PowerPoint Creative Brief Example:
Create a Project Timeline
Your team needs to know how quickly they need to create and proof their parts of a project.
Initial due dates should include what part of the project is due and the date.
Your initial project send should be the date that any stakeholders first see the completed work.
There will be edits for your team. Having an initial send date before the actual project due date will give your team time to complete any edits without feeling rushed.
To determine how much time your team needs, take the average amount of time it takes them to write one piece of copy or create one photo or video.
Multiply that time based on the amount of work they need to create and base your due dates off that time.
The initial due date should be a week to a week and a half from the date that you need the finished product.
In your template due dates and deadlines should be structured like this:
Word Document Creative Brief Example:
Excel Spreadsheet Creative Brief Example:
PowerPoint Creative Brief Example:
Finalize Total Costs and Budget
The final part of your creative brief should include your budget and the estimated cost of the services your team is providing.
You should establish a budget in that first meeting before the brief is created.
After your account manager has the scope of what the project will entail your team can figure out costs of each service.
In your templates, your budgeting section should look like this.
Word Document Creative Brief Example:
Excel Spreadsheet Creative Brief Example:
PowerPoint Creative Brief Example:
Marketing Campaigns in CoSchedule: Get Every Project Crazy Organized
Once it comes time to plan and execute your marketing project using your creative brief, it's time to use Marketing Campaigns in CoSchedule.
Start by adding all the necessary projects on your calendar. This could include creating one for strategy meetings, another for writing and design, one more for coding and development, and so on (depending on the needs for your project).
To do this, click a day on your calendar. Then, click Marketing Campaign:
Next, give your Marketing Campaign a title, plus a description and relevant tags:
Then, add a project owner (perhaps a project manager), start and end date, and color label:
Click "Create Project." Next, you'll see a green bar across the calendar. This will span across the start and end date of your project:
Now, add each component of your project by clicking on the plus sign in the corner of a given day on the calendar. For this project, let's say we'll have the following elements:
A kickoff meeting to discuss the brief.
Time to write and design blog, website, and social media content.
Time to design and launch landing pages.
A launch date.
To create the first item (our kickoff meeting), let's click a day and add one (this process is the same as setting up the Marketing Project, except you would select a Custom Content Type for Meeting):
Now, you can see the kickoff meeting on the calendar. Next, we'll add the remaining parts:
We now have every piece of our campaign mapped out on our calendar. The next step is to build project checklists (called Task Templates) in CoSchedule.
Start by clicking an item on your calendar. Then, look to the right, where you'll find Tasks. This will allow you to build a checklist for each part of the campaign:
And that's just scratching the surface of how CoSchedule can help you turn your creative brief into a well-planned and executed marketing project. To see everything it can do, try it yourself free for 14 days.
Execute Projects Faster With Better Creative Briefs
Now you can build creative briefs that actually give your team the information that they need to get every job done right the first time. Plus, with three different formats to choose from, we've made it super easy for you choose a template that works best for you, and then go for it.
Here's to your success!