What You Need to Know About Social Media Tools and Facebook Organic Reach
"So, does Facebook penalize posts from your tool?" This is a common question we get asked. Typically, it'll be sparked by underperforming posts. Or, a curious marketer will stumble upon rumor claiming posts third-party tools receive diminished organic reach. It's easy to see why this issue causes concern. You put a lot of work into building your social media presence. While scheduling posts manually is very nearly impossible at scale, you don't want to risk your business with tools that hurt more than help. Let's answer this question once and for all.
Can I Get a Yes Or No Answer?
If you're busy, the short answer is no. Facebook does not penalize posts from third-party tools. The posts you create with CoSchedule (or any other tool) will perform as well as those posted manually. While it's true that Facebook used to penalize such tools,
that changed in 2011
. When that announcement came out, the folks at Buffer had it covered. Here's what Facebook development consultant Matt Trainer had to say: "…we recently made a fix that added more signals to detect good quality posting behavior. This should improve the situation with the distribution of posts coming from third-party apps in the News Feed." *cue deep sigh of relief* And with that, we'll let you get back to work. *cue deep sigh of relief*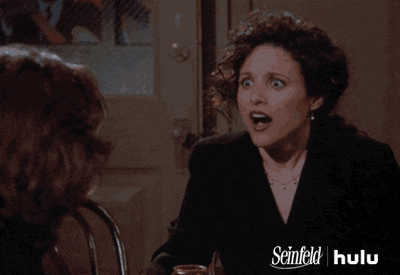 And with that, we'll let you get back to work.
The Source of the Problem
Facebook organic reach has been declining on brand pages for a long time. That much isn't a secret. In fact, Marketing Land reported back in August of 2016 that
organic reach was down 52% for brands at that time
. It certainly hasn't gotten any better since then, either. What brands can actually do about it, though, is another matter. The fact is there are no easy solutions for marketers to succeed on Facebook. It takes strategy, creativity, and a lot of hard work. No short cuts. When it comes time to report metrics though, marketers need answers for their organizations. "Reach is down, and we don't know why" isn't something any business owner wants to hear. Even if your organic reach is hitting the slopes, you still need two things:
A compelling answer for what's going on.
A plan to mitigate the technical challenges to marketing on Facebook.
In trying to address the issue, the tools involved are bound to be questioned. Sometimes, rumors die hard. The old yarn about Facebook penalizing third-party tools refuses to go away. And as long as reach declines, it'll likely remain in the discussion. The truth is that Facebook has explicitly said posts from third-party tools aren't penalized. In fact,
data from Buffer
 and
this report from AgoraPulse
supports this.
So, If My Reach Still Looks Low, What's the Real Issue?
There could be at least a couple factors at play. Everyone's situation is different, though. It's tough to guess at why one page may underperform while another excels. But, here are two different areas where we'd recommend taking a look.
Do People Like Your Content?
Engagement (likes, clicks, and shares)
can help give your reach a post. Facebook wants to reward content people enjoy, after all. If people aren't interested in your posts, engagement is naturally going to drop. In this case, it might be worth reassessing your
Facebook content strategy
. Mixing it up with different types of messaging, or different forms of content might help. For example, you might try posting more videos. Or, perhaps multi-image posts might be more appealing. These are just some examples. Of course, there could be other intangible elements of your content to investigate, too. Here are some things to consider:
Are my images strong? Visual content is important on Facebook. Analyze images that have done well in the past, and reverse-engineer your own success.
Is my copy off-target? It's possible your messaging might not be resonating with your audience, either. Try approaching this the same way you would with your visuals. Take a look at posts that have done well in the past, and see if you can identify any common themes.
Do all of my posts include links? Facebook is an important platform for driving traffic back to your blog or website. However, not every post necessarily needs to have a link. Facebook wants you to spend more time on their own platform, right? So, feed Facebook creative content that can stand on its own without a link. You might not always get referral traffic, but you can still reinforce your brand message.
Are You Posting At the Best Times?
If reach is partially influenced by engagement, then you need to be posting when your audience is most active. So, if your social posts are underperforming, it could be that your posting times aren't optimized for your audience. CoSchedule mitigates this problem with our
Best Time Scheduling feature
, which intelligently schedules posts at the best times for your audience. Take a look at your Facebook Insights and see which times appear to perform best. Or, if you're setting times manually for your posts in CoSchedule, take a look at your
Social Engagement Reports
. Dig through your past 20 or 30 posts or so (to have a decent sample size), and make note of which times appeared to perform best. You might learn your audience is more active at certain times, or on certain days.
Are Your Posts Overly Promotional?
Facebook cracked down on promotional posts
back in late 2014. What is a "promotional post" exactly? Promotional posts are most easily categorized as organic posts that sound like ads. If your posts ...
Include hard calls-to-action (ex: Buy Now, Read This, etc.).
Incorporate dollar signs or other dead giveaways that you're directly selling something.
Promote contests without creative context (ex: "Like this post to win a free iPad")
... then you can expect your posts to be demoted in the newsfeed. Here's the
official word from Facebook
:
According to people we surveyed, there are some consistent traits that make organic posts feel too promotional:

Posts that solely push people to buy a product or install an app
Posts that push people to enter promotions and sweepstakes with no real context
Posts that reuse the exact same content from ads
And here's an example of what Facebook considers a promotional post:
So, what's a marketer to do?
Put your users first. Think, "What would my audience want to see on Facebook?"
Get creative. Create Facebook content that's entertaining and connects with your audience's interests.
Pay to promote posts or run Facebook ads. If you want to directly push products on Facebook, then pay for those posts. If you're just getting started with Facebook advertising, check out this guide from Neil Patel. We also recommend this guide from Convince And Convert on promoting posts, too.
There You Have It, Another Case Closed
You now know that third-party tools aren't penalized by Facebook. In addition, you now have some starting points to help you improve your organic reach on the platform, too. If you have any lingering questions, comments, or concerns, drop us a comment below!