How To Write Exciting Content Even If You're In A Boring Industry 76
Headline Analyzer
The blog post headline analyzer will score your overall headline quality and rate its ability to result in social shares, increased traffic, and SEO value.
Test every headline before you publish. Try the Headline Analyzer »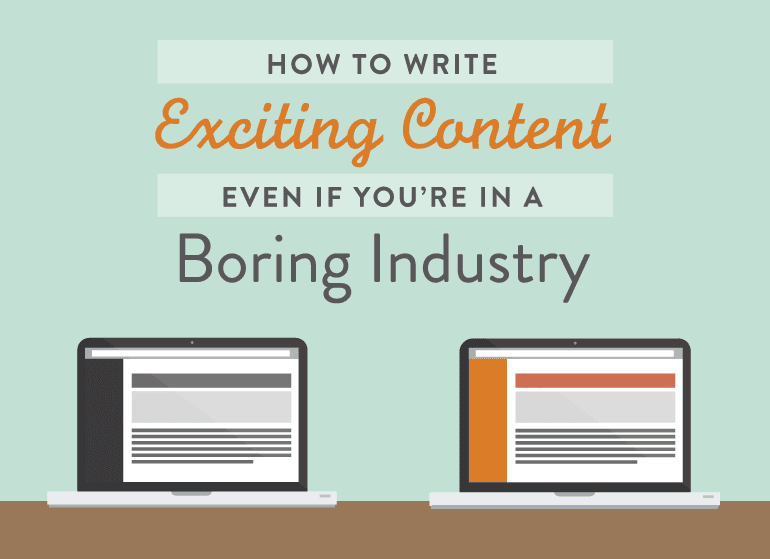 As you peruse the internet for content marketing tips, strategies, and case studies, you may find plenty examples of what works. But, unfortunately, not all of those examples resonate with you because your industry doesn't inspire exciting, viral content. So the questions you may have are as follows.
Do you need the kind of content that attracts and entertains thousands of visitors?
What do you do if you want to make your content exciting in an otherwise boring industry?
In this post, we're going to answer both.
Content Doesn't Have to Be Exciting
Not all content has to be exciting. Audiences in certain industries may not want exciting or entertaining, but rather straightforward, professional content.
When you're not sure whether your industry is up for exciting content, the best approach is to look at what your competitors are publishing. If you see competitors at that are publishing exciting content, and those that are publishing what you might consider "stuffy" content, look at the engagement for both.
If you notice the exciting content gets more engagement from those in your target audience, then it is something you should try in your content marketing strategy.
If the "stuffy" content is getting more engagement, it doesn't mean you have to give up on the idea of exciting content. You may just want to incorporate it slowly.
Remember that exciting has its place in your content marketing. Blog posts can be exciting and entertaining because they are considered to be more casual, conversational pieces of content. White papers, sales presentations, and similar content (again, depending on your industry) would be better served as formal content for serious audiences.
Also, keep in mind that there is a fine line between exciting and entertaining content and professional content. While your audience may appreciate some humor injected into their daily blog reading, they may not appreciate content that crosses the line. What appears to be lighthearted and fun to you may be considered obnoxious and insulting to your audience. Be sure to get an objective opinion before trying something new, as well as getting it approved by your boss.
How to Spice Things Up
Now that you have a better idea of when and where it is appropriate to incorporate exciting content into the mix, let's look at the three ways to make your content exciting.
Tell Stories
Storytelling can be a powerful way to get your audience to relate to the message you are sharing or the lesson you are teaching. You can use the story in the post as the excitement element, and then make the rest of the post a serious focus on the main point.
How do you know that storytelling works? Think about all of those Upworthy-like headlines that are in content lately.
"This man found a hidden panel in his attic, leading to a secret room. You'll never guess what he finds inside."
"A family of hedgehogs stroll across castle grounds. What happens next will amaze you."
"Here's what I learned from five years in the financial industry. And it all bubbles down to tapioca pudding."
"Mom placed her infant son next to a kitten and a puppy. What started out as a peaceful photo shoot turned into something unexpected."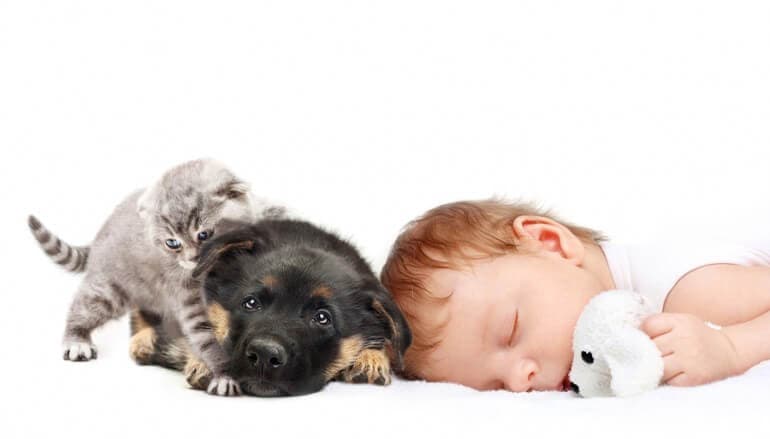 These headlines work because people love stories, especially if you can include in a visual representation. No matter how jaded you are, you still find yourself clicking on them because you can't go on without knowing how the story ends. And thus, the excitement, even if you end up disappointed in the end because it's not as surprising as you thought it would be.
Embrace Emotional Headlines
The reason stories work so well is because they tap into people's emotions. But you don't always have to tap into a reader's empathy to make an otherwise mundane piece of content into something exciting. Emotional headlines can also involve stimulating the reader's intellectual side in a positive way.
For example, instead of using the headline: Top 10 Medical Imaging Devices of 2014, you could use: Top 10 Medical Imaging Devices of 2014 to Make Your Job Easier. With the latter headline, people feel that they would get a positive result from specific devices. You can learn more in our post on emotional headlines and see additional headline formulas to use for your content.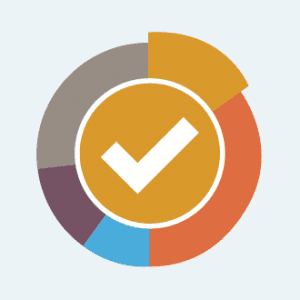 Write Better Headlines With A Free Headline Analyzer Studio
The Headline Analyzer Studio will help you:
Use headline types that get the most traction for social shares, traffic, and search engine ranking.
Make sure you have the right word balance to write readable headlines that command attention.
See the best word and character length for search engines like Google and email subject lines, while also seeing how your readers will scan your headlines.
Try The Headline Analyzer Studio Now
Use Examples
Another way to spice up an otherwise boring piece of content is through the examples. Let's say that you're writing an otherwise bland post about the types of posts that receive an exceptional amount of engagement on Facebook, such as #ThrowbackThursday posts. You could use an example from UPS who, by the way, get great results through telling stories about the history of package delivery, hero drivers, and business success stories.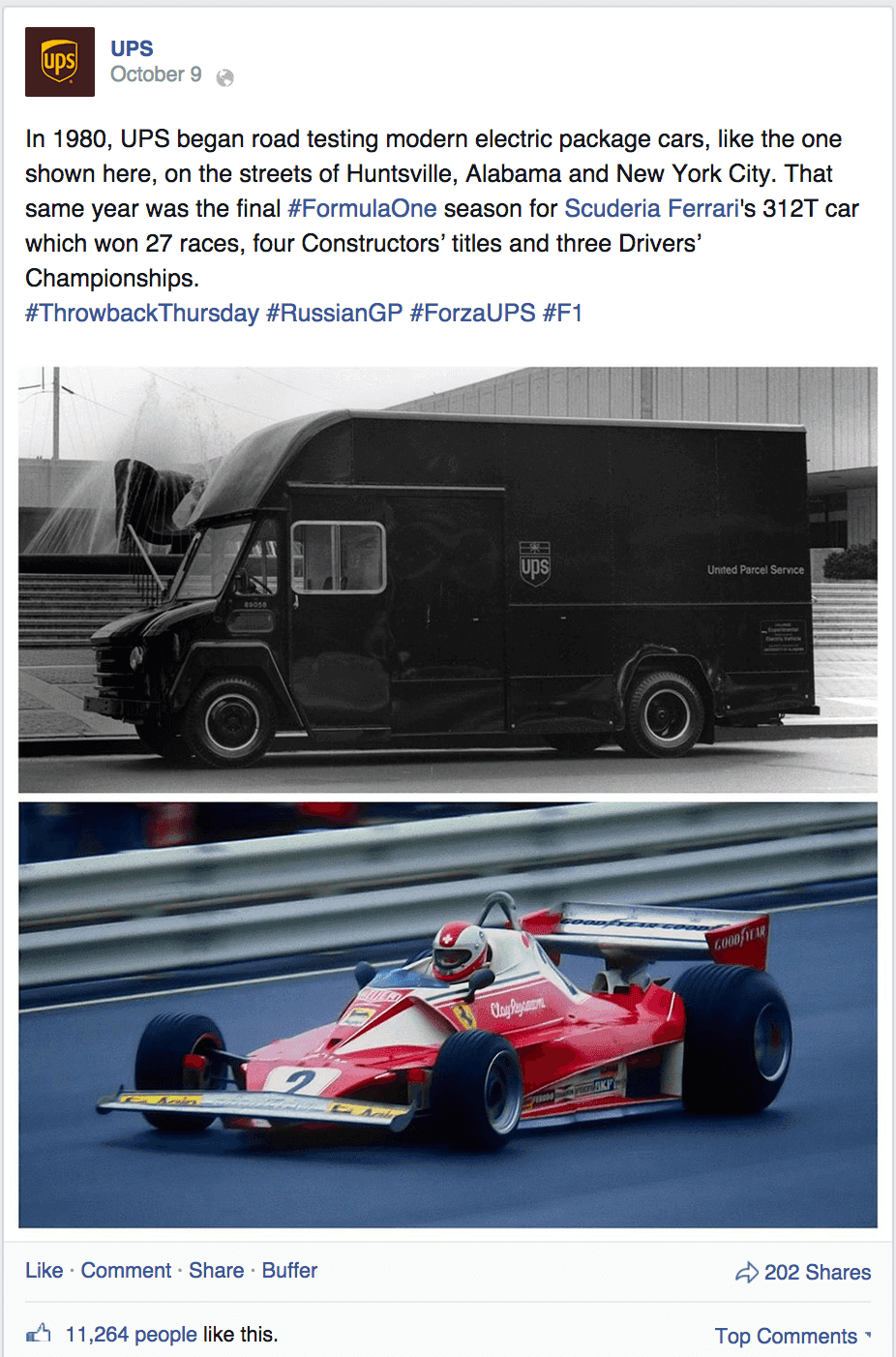 You could also use an example from The Oatmeal.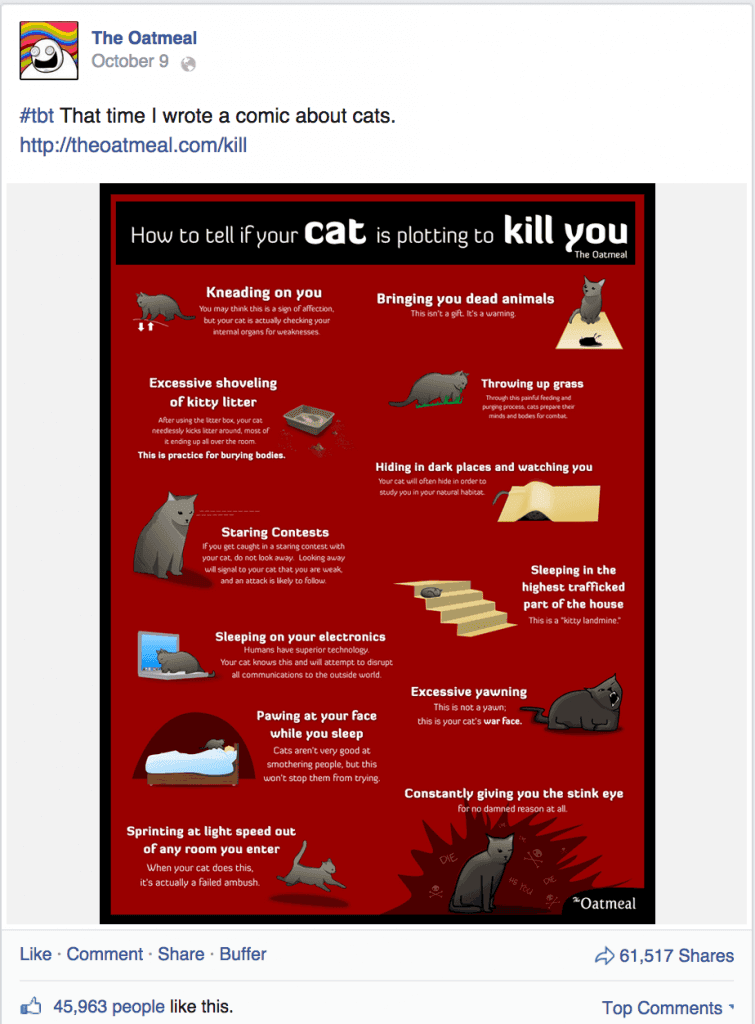 The latter allows you to include one of The Oatmeal's humorous comics about how your cat is probably plotting to kill you. It's an indirect form of humor that might catch someone off guard and make them laugh, thus making your content a little more exciting. Entertaining examples like this help those who are more accustomed to formal, serious writing entertain their audience.
Stir Up Controversy
Depending on your industry and business goals, this might be one to avoid. But a controversy does make content exciting, for better or for worse. Controversy comes in all forms and can be applied to content in all industries.
You might talk about how buying links actually does work at improving your rankings in search.
You might talk about how buying fans will help your business.
You might talk about how "buying pink" doesn't really help people with breast cancer.
You might talk about the latest trend of Ebola hazmat suits as Halloween costumes.
You might talk about anything related to religion or politics.
All of these topics have the potential to hit a nerve, thus encouraging lots of debate and discussion. Whether you agree or disagree with the author's opinion, a piece of content does become more exciting when it's attached to a huge thread of comments filled with people fighting about something. Not only is it exciting, but a heated controversy can go viral when discovered and shared by more and more people.
Measure the Results
No matter what approach you take at making your content more exciting, you should always include results measurement as part of your strategy. It should almost always boil down to goal conversions. Getting a lot of social shares because you told a funny story is nice, but if you don't convert a single visitor into a loyal reader or business lead, then what is the purpose?
It's like an insurance agency posting a video of kittens playing the piano on their Facebook page. Sure, it's exciting, and they'll get lots of shares, likes, comments, etc. But will people really remember that ABC Insurance Co shared a cute kitten video, or will people just remember that they saw a cute kitten video and shared it with their friends? And will anyone view the cute kitten video and realize that they need to sign up for insurance? It's doubtful.
Overall, if you see that your content is being shared more and you are getting a tangible benefit, such as more subscribers that turn into more leads, then you'll know if exciting content is worth it. If you see the opposite – fewer shares, less engagement, and an inadequate number of leads – then you'll know that exciting just isn't what your audience wants. It's not important to win the most exciting content of the year award. It is important to satisfy what your target audience wants from your content.
Have you experimented with exciting, engaging, humorous, or controversial content for your business? What were the results? Please share in the comments below!
October 22, 2014