Attach Images to Social Messages
Upload images to your social media messages. Check out
The Best Guide to Social Media Image Sizes Every Marketer Needs
to learn more about adding images to social messages.
---
Attach Images to Social Messages
To upload images to a social message, click

.
Facebook: Add up to 20 images to your Facebook messages. Facebook will store these images in the Timeline Photos folder.
Twitter: Twitter only allows up to 4 images to be added to each social message.
Instagram: Instagram allows you to add up to 10 images to each post.
Linkedin and Pinterest: One image can be uploaded.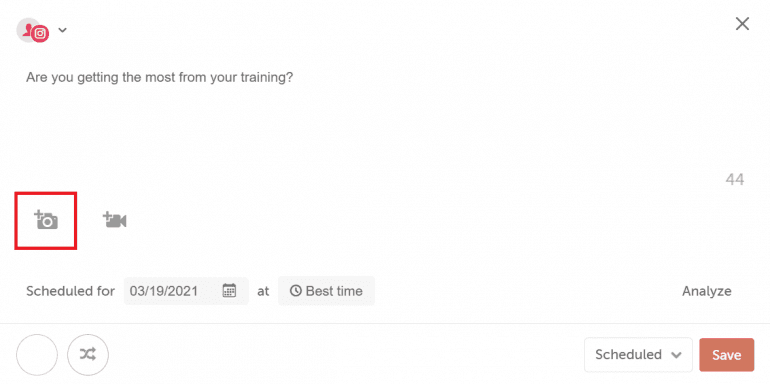 You can delete any image or upload a different image by clicking the
X
 on the mini image preview.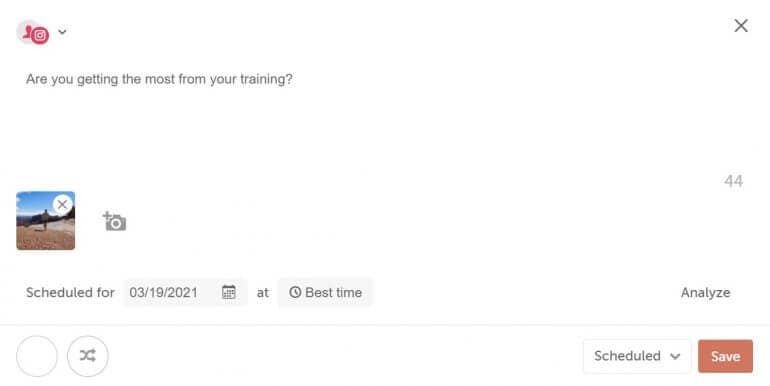 Back To Top
---
Image File Types and Sizes
Each social network allows different file types and sizes. While we recommend using JPG, PNG, and GIFs to avoid upload issues or failed sent messages, you can upload TIF and BMP file types for some social networks. To see what each social network allows, view the image below.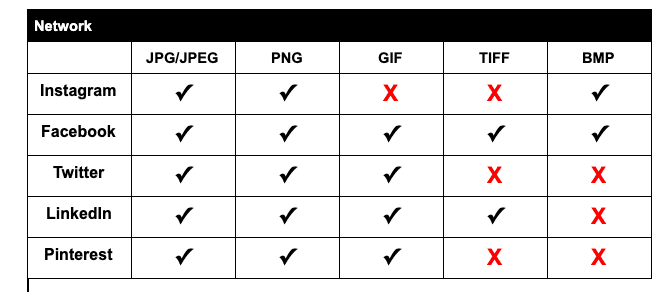 Note: 
Scheduling GIFs work differently for Twitter and Facebook. Learn more at
here
.
If your image is too large, CoSchedule will resize any image that is too large for the network. Below are the limits of each social network. These limits are only for third-party schedulers. They may be different when publishing directly to the native network.
Twitter: 5MB
Facebook: 4MB
Instagram: 8MB
Pinterest: 10MB
CoSchedule will convert all oversized images to a smaller resolution to make sure we're able to publish it to that network. The original aspect ratio will be kept.
Back To Top