Social Conversations Inbox: Engage With Your Audience In Real-Time
Headline Analyzer
The blog post headline analyzer will score your overall headline quality and rate its ability to result in social shares, increased traffic, and SEO value.
Test every headline before you publish. Try the Headline Analyzer »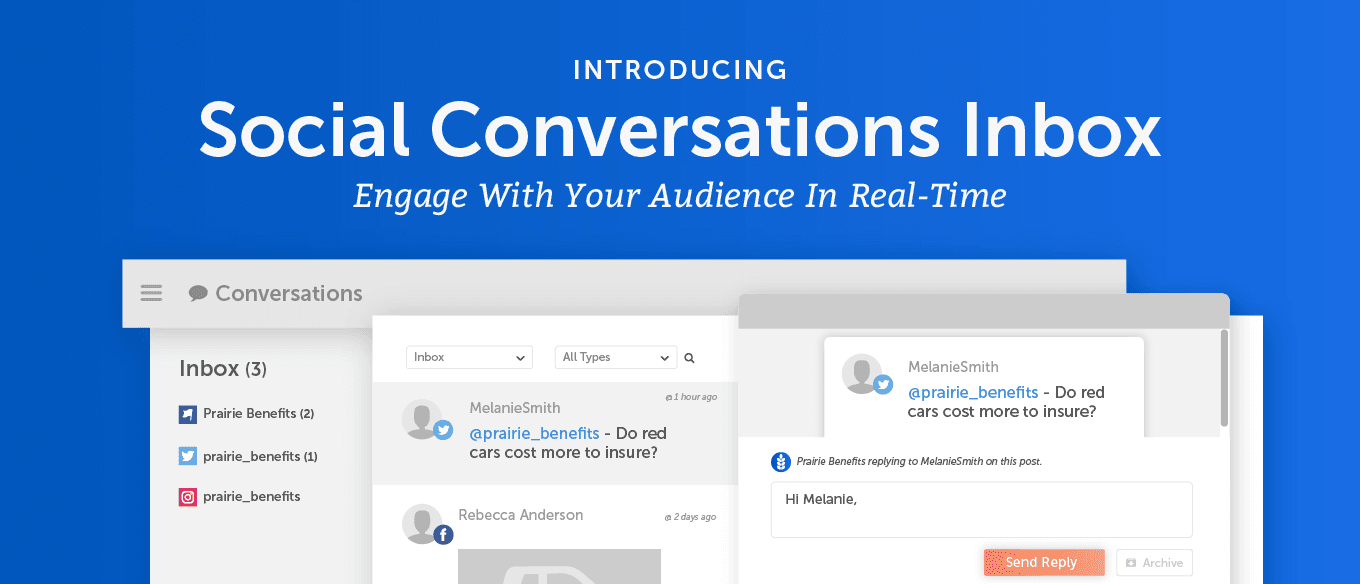 We've added our #1 most requested social media functionality to CoSchedule's Social Organizer. 
Making Social Organizer a complete social media management platform. 
Introducing Social Conversations Inbox
With Social Conversations Inbox, you can talk with customers across all of your social profiles from CoSchedule.
Without the right tools in place, marketing professionals spend a ton of time monitoring and replying to comments and direct messages across social media. 
And if you have a high number of incoming messages, there's still a risk of missing something that is important. 
With Social Conversations Inbox, you can reply to customer questions. Give feedback in real-time, and connect with your audience by joining their conversations on social media to build a loyal social community.
Give it a try! Schedule a demo with a CoSchedule expert today.
Social Organizer Is Officially A Complete Social Media Management Platform
With Social Conversations Inbox, Social Organizer is a complete social media management platform.
Plan, schedule, and publish your social promotion alongside your other projects to ensure your social strategy supports big-picture goals.
Automate your social scheduling to get more ROI with less effort.
Measure with robust reports to prove the value of your social strategy to your boss.  
And finally – engage with customers with Social Conversations Inbox to build a loyal community.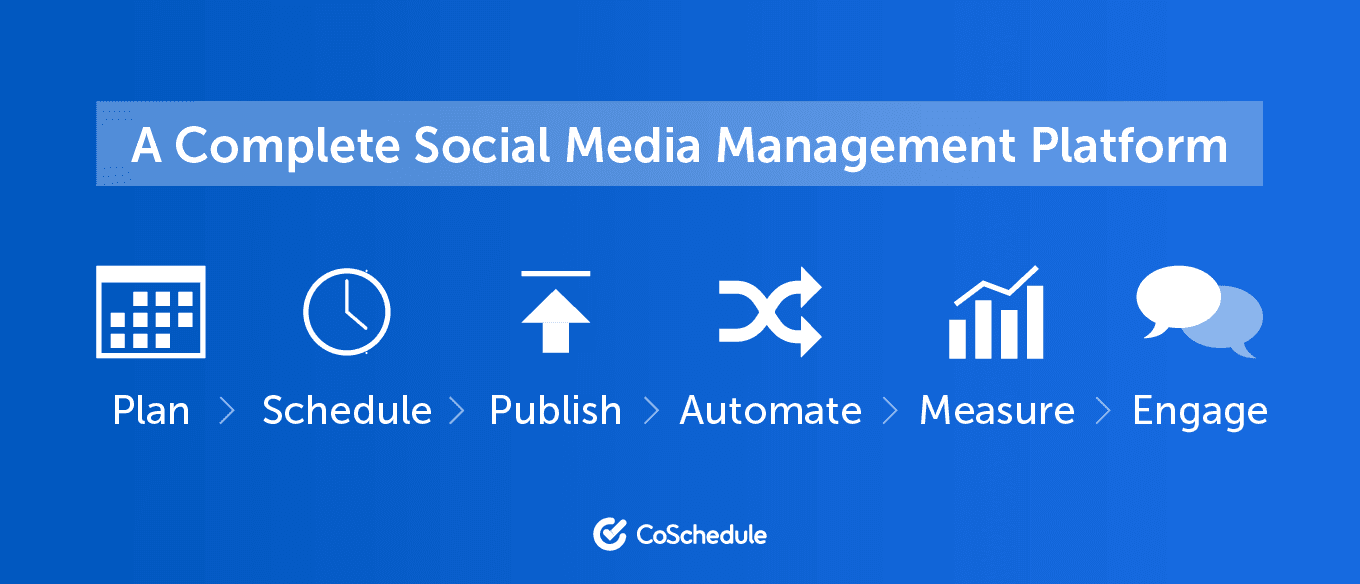 Empower your social team with all the right tools to execute a winning strategy from start to finish.
Or organize everything – work, content, assets, and social – with the CoSchedule Marketing Suite.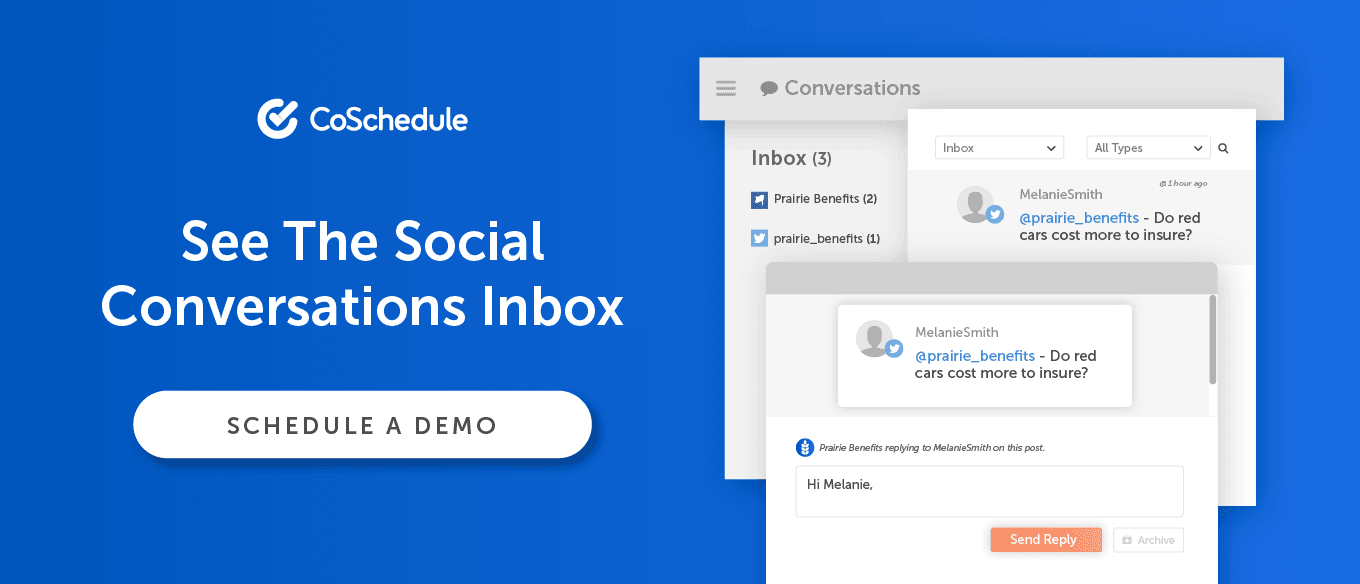 June 24, 2019