Manage all billing information in the Calendar Settings > Billing area. Only Owners or Managers of the calendar or organization are able to see billing information.
Note: Only Owners and Managers can manage billing information.
---
To update your credit card information, click Change Payment Details. Need to add custom notes or information to your invoices? (Great for adding addresses or VAT.) Add it to the Custom Text field. Any note that you add will be added to all invoices.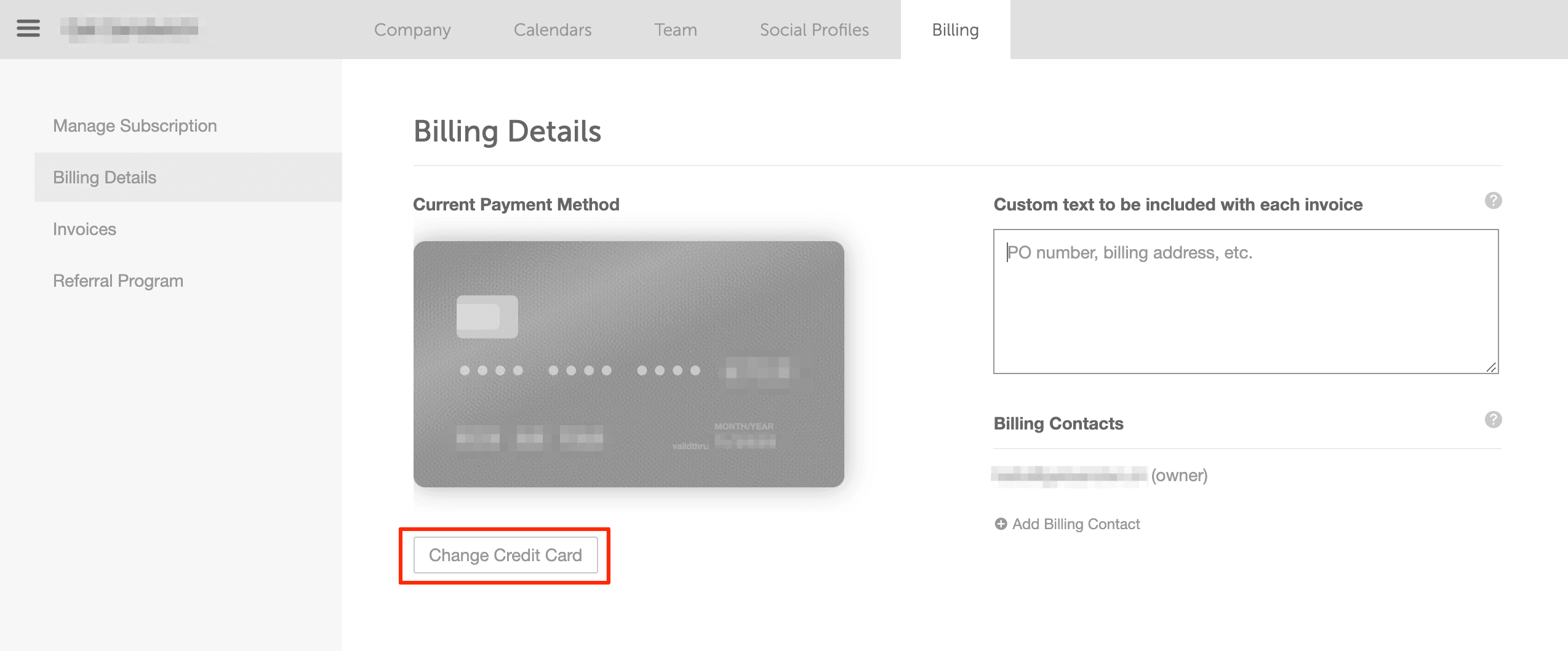 You can also enable automatic invoices to be emailed to you by toggling Receive automatic invoices or add more Billing Contacts by clicking Add Billing Contact.
---
Go to your Billing > Invoices page. Click View next to the billing period, and you will have the option of emailing another copy to the email address on file (make sure to check your spam folder!)

---
Change Subscription Plan
If you would like to change your subscription, go to Billing > Manage Subscription. To change plans, click Edit Plan.
Change Billing Frequency
To change from annual to monthly billing (or from monthly to annual billing), click Edit Plan as shown below and then look for the link "Switch to monthly/annual billing" in the Recurring Payment section.
Do you have any specific feedback for us?
We appreciate any feedback you're willing to share.