The Best Marketing Proposal Template That Will Get A Yes
Let me guess, you're writing a marketing proposal right now?
Marketing plans
alone can be
brutal
— much less pitching them to potential clients or top company brass. Often, they take tons of time, brain power, and busy work. And the worst is when the salt of losing the project gets rubbed in. If you're writing a marketing proposal right now, you're in luck. This post is the fastest way to
craft your strategy,
communicate it, and then get to yes on your project. You get an awesome marketing proposal template. It's flexible, so it works for both internal and client-facing work. And also, a detailed guide on how to approach each section. Proposals are tricky and pesky things like formatting take precious time. This template gets that — and more — out of the way. Before CoSchedule, I spent years writing proposals working at digital agencies and consultancies... ...and I wish I'd had this template to speed the process along. So, here's my gift to you ?
Grab Your Marketing Proposal Template
Before you jump in, grab your free marketing proposal template:
Who Is Your Marketing Proposal For?
Your marketing proposal will vary based on what you need it for. A proposal for internal company stakeholders may look different than one for landing a new client. Either way, as with all amazing content, it begins and ends with your
specific audience
in mind. This means it will hyper-focus on your client's or stakeholder's needs. After all, the project is about accomplishing their goals. This means a winning proposal shouldn't be a
press release
for your expertise. (Though there is a place for case studies, which we'll get to!)
Marketing Proposals For Internal Stakeholders And Clients
This template is flexible and will work for both people pitching internal stakeholders as well as those working with clients. So, whether you're an in-house marketer or a
marketing agency
, this template will work for you.
Internal Stakeholders
First, if you're using this marketing proposal template to pitch a project to internal stakeholders, remember they're fielding as many
last-minute fire drills
as you are. They are pressed for time. And everyone wants their attention. Executives like Warren Buffett read as much as
500 pages per day
. So make your proposal count. Keep it focused, brief, and valuable.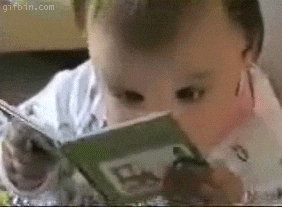 Clients
Second, if you're using this template to land new clients, they're just as busy — and magnetically drawn to the dollars and cents. That's why it's key that your proposal agitates the pain of the problem, then highlights the solution throughout.
So, here are your guidelines for using this template:
Now, let's get to work.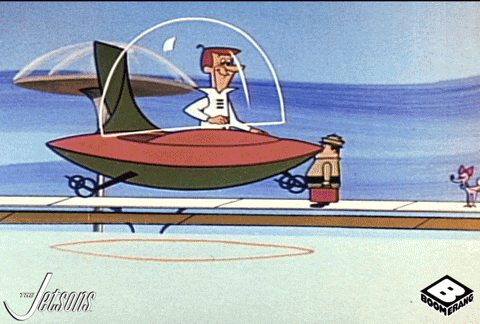 Marketing Proposal Template: Front Matter Section
First, the front matter section includes a cover, table of contents, and opening statement. Pretty straightforward.
Cover
Your cover page has placeholders for everything. The text highlighted in red means it comes from your company or project information. And the blue highlights mean it's from your client's or stakeholder's info. At the bottom of this page, you'll find a suggested place for one of the most powerful pieces of content: the
customer testimonial
. In fact, per 
Nielsen
 research, 92% of people trust recommendations from people they know, and 70% even from those they don't!
So, there are two strategies here:
Include a customer testimonial from a person or brand the prospect is familiar with.
Or use the most trust-building customer statement related to your project.
Contents
Next is the tried-and-true contents page. If you're using this template in Microsoft Word, you can easily insert a table of contents by selecting 
Insert
from the top menu. Then, select 
Index and Tables
.
From there, choose 
Table of Contents
, then style accordingly. This will automatically grab the headers from each section.
Opening Statement
The first section of content after the front matter is your opening statement. This is often called an "Executive Summary." But I hate that. Why? I think
Proposify puts it best
:
The executive summary is arguably the most valuable component of any proposal, but most people are confused about its purpose. It's actually not about summarizing at all; it's about selling.
So, let's ditch the jargon-filled summary and get to doing what marketers do best: connecting, persuading, and selling.
The templated statement includes six persuasive elements:
An opening statement to connect your work with their needs.
A positioning statement to showcase your company as the ideal solution.
A brief preview of what's inside.
A statement to set up further social proof (and your case studies).
A personalized touch with your face ?
You can massage the template language however you'd like. Just keep in mind the Opening Statement's purpose:
to connect your prospect's pain with your ability to solve it.
Marketing Proposal Template: Solution Section
Next up, we have the heavy lifting. The solution section includes three major sub-sections:
Problem Statement: This is your diagnosis of the business problem you will solve.
Solution Statement: This is your plan to solve this problem and a preview of what the results will look like.
Scope of Work Statement: This is how your project will get done and the bounds within which your effort (and theirs) will stay.
This section has the potential to get pretty involved — and long. But in most instances, it should fall somewhere between a
napkin sketch
and a
lean canvas
. A napkin sketch is an ultra-simplified version of a model, idea, or strategy. And a lean canvas is one-page business plan that includes the key points of how the key elements will get done.
Marketing Proposal Template: Investment Section
The investment section is what *almost* everyone wants to look at first. We want this answer: "How much will it cost me?" Here, you'll answer that question in two ways:
Money: This is the estimated dollars-and-cents cost.
Time: This is the total project timeline, and includes the major deliverables from both sides.
Money
In the marketing proposal template, you'll find a grid format for outlining costs. You certainly don't have to present the figures this way. But if your cost structure is relatively simple, it's an way to do it. The 
Service line
 placeholders are individual line items. This could be hard costs for anything from software to hardware to consulting services.
You'll want to include:
A clear name for the line item,
A simple description of the product or service,
Any sub-items that contribute to that cost (e.g. a software tool with a set-up fee included).
Finally, notice the sub-heading for 
Payment Terms
. While these will likely be listed in your product or service agreement section at the end, it's helpful to include them here, as well.
You'll want to include answers to questions like:
Do you require 50% cash up front, then the final 50% upon completion?
Will the payments be in equal monthly installments?
Are you billing for regular retainer services?
Is there a commission or affiliate payment structure?
Are invoices due net 15 or net 30?
Timeline
After the monetary investment comes the timeline. Your project timeline will vary based on your process and deliverable schedule. But the 
Project Milestones
and 
Projected Timelines
make it simple to give a 10,000 foot overview of the entire project.
For the milestones, I recommend organizing them in project phases, and include:
A brief overview of the stage or phase deliverable(s),
The timeline for each stage of phase (corresponding to the visual timeline below),
And the key approvals.
The last point is monumentally important... ...especially if there is a committee involved. By adding in key approval milestones, you set the tone for timely decisions and show what's at stake if decisions are delayed. After all, no one wants a project grinding to a halt, right? Well, if approvals are slow, progress will be as well. Next, accompanying the milestones is a corresponding visual timeline. It pretty much acts as a
Gantt chart
. While it's not strictly necessary, it is a nice way to show the overlap of phases. This is extremely helpful workload planning and project coordination.
Marketing Proposal Template: Your Team Section
Now it's time to introduce the project team.
This section is simple:
✅ Do: include a professional headshot for each person. ✅ Do: include their name and title. ✅ Do: include a snappy bio of about 50 words or less. ✅ Do: include the background most relevant to the project. ✅ Do: include only those people working on the project. ❌ Don't: include everyone in your company or department.
Marketing Proposal Template: Case Study Section
Next comes the
case study
. This section is all about providing proof and credibility that you can knock the project out of the park.
Top Rank Blog
defines a case study like this:
An analysis of a project, campaign or company that identifies a situation, recommended solutions, implementation actions and identification of those factors that contributed to failure or success.
It's best to keep this section tightly focused. Add only related projects. For example, if you're proposing a
social media marketing campaign
, a website project case study isn't super helpful.
For this section, you'll find the case study organized in three simple stages:
Outline the problem. What business or organizational problem were you trying to solve? Describe the problem, its nature, and its impact.
Show your solution. How did your team solve the problem? Show the concrete steps and deliverables along the way. Graphics, mockups, and images that showcase your team's process are fantastic here.
Present the results. Did your project move the needle? Present the tangible results your solution accomplished. Data presented in a period-over-period format is extremely beneficial here. Essentially, you're showing a before/after picture to highlight what your project accomplished.
Need A Framework For More Complex Projects?
Now, this format may be overly simplistic for ultra-complex projects. Here is a slide share that outlines two types of case studies: factual and fictional. They help you provide intense detail, real outcomes, and more deeply describe your methodologies. Now, check out these case studies below for some inspiration. You'll find they follow the three step — problem, solution, results — framework waiting for you in the marketing proposal template.
Marketing Proposal Template: Agreement Section
Welcome to the nuts-and-bolts of the business world. This section is where your contract terms, fine print, and signatures live. And is most pertinent to those offering client products or services. Now, in the spirit of full disclosure... I did think about law school for 34 seconds at one point, but I did not execute, and therefore, am not a lawyer. In lieu of legal counsel and contract advice, however, I can offer you some best practices and point to a couple of resources you may find helpful.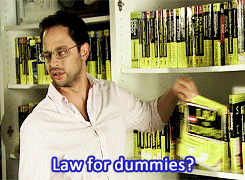 Communication
Use this section as a form of clear communication. It outlines the expectations on both parties. Here are ten things a quality agreement section will communicate:
How your agency, consultancy, or company will execute your deliverables.
Helpful definitions to avoid misunderstandings in legal or technical terms.
How data or other valuable information is kept confidential.
What happens if the project exceeds the agreed upon scope of work.
When payments are due and what taxes are included.
Who owns the work or intellectual property produced.
The code of conduct both parties agree to comply with.
The extent and limits of liabilities associated with the project.
How disputes will be resolved.
Miscellanea specific to your work or project.
Signature
And of course, who can forget the ink! This is the fun part, where both parties sign on the line.
This may seem self-explanatory, but it's critical that your contracts move beyond a verbal agreement. While hearing something like... "Sure, this looks great. Let's move ahead..." from a client is awesome, it isn't reality until the agreement is signed. If you like real paper, pens, or fax machines, print away ? However, you can also use an e-signing service like
DocuSign
,
Adobe Sign
, or
HelloSign
 for legally binding digital signatures.
How To Win Your Next Proposal
Congrats ? You've guided yourself through the often murky waters of marketing proposals. Armed with this marketing proposal template, you're set to... ⏰ save hours of time... ? avoid whole bottles of aspirin (for the headaches)... ? make (or save) more money... ? look like a marketing genius... ? and focus on actually getting results rather than writing proposals!
Get Everything In One Place
Now, if you're working on proposals —
or any other projects
— with anyone else, chances are you need one place to get everything organized. I'm talking total visibility and
seamless collaboration
... One source of truth for every task, approval, and campaign. That is CoSchedule! If you want to save 20 hours or more per week...
Get started free!
Now, go get that yes! And if you have questions or comments, make sure to leave a message below. We love to talk shop.