Idea Board
The Idea Board is designed to give you a place to plan, prioritize, and store your best content marketing ideas and projects – before they get scheduled on your Marketing Calendar.
To get inspired, here are a few ways teams use Idea Board to get their ideas organized.
Get More Out Of Strategic Planning Meetings
Next time your team has a strategic planning meeting, stop storing proposed blog post topics (or any project idea) in spreadsheets.
Add them to your Idea board during your meeting.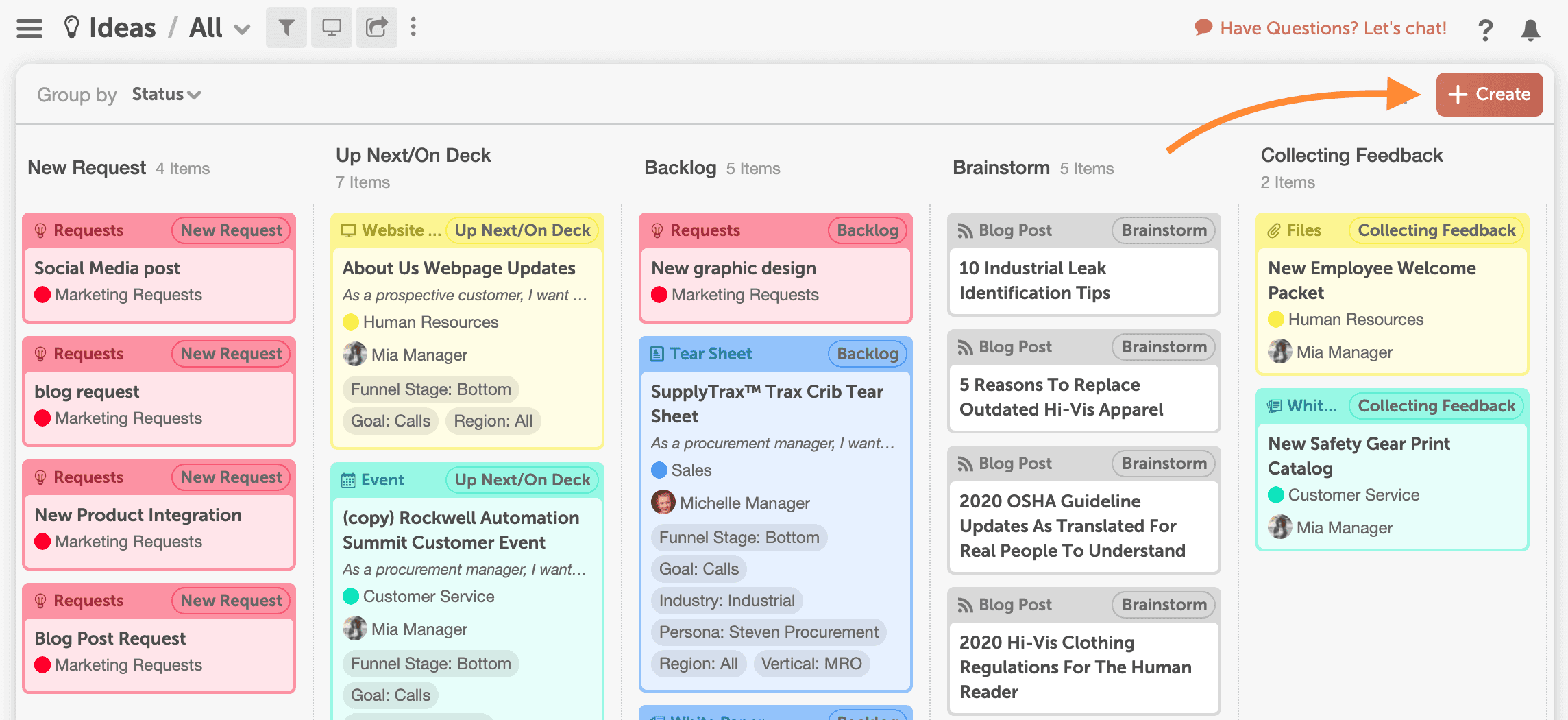 Prioritize them by order of importance using drag and drop.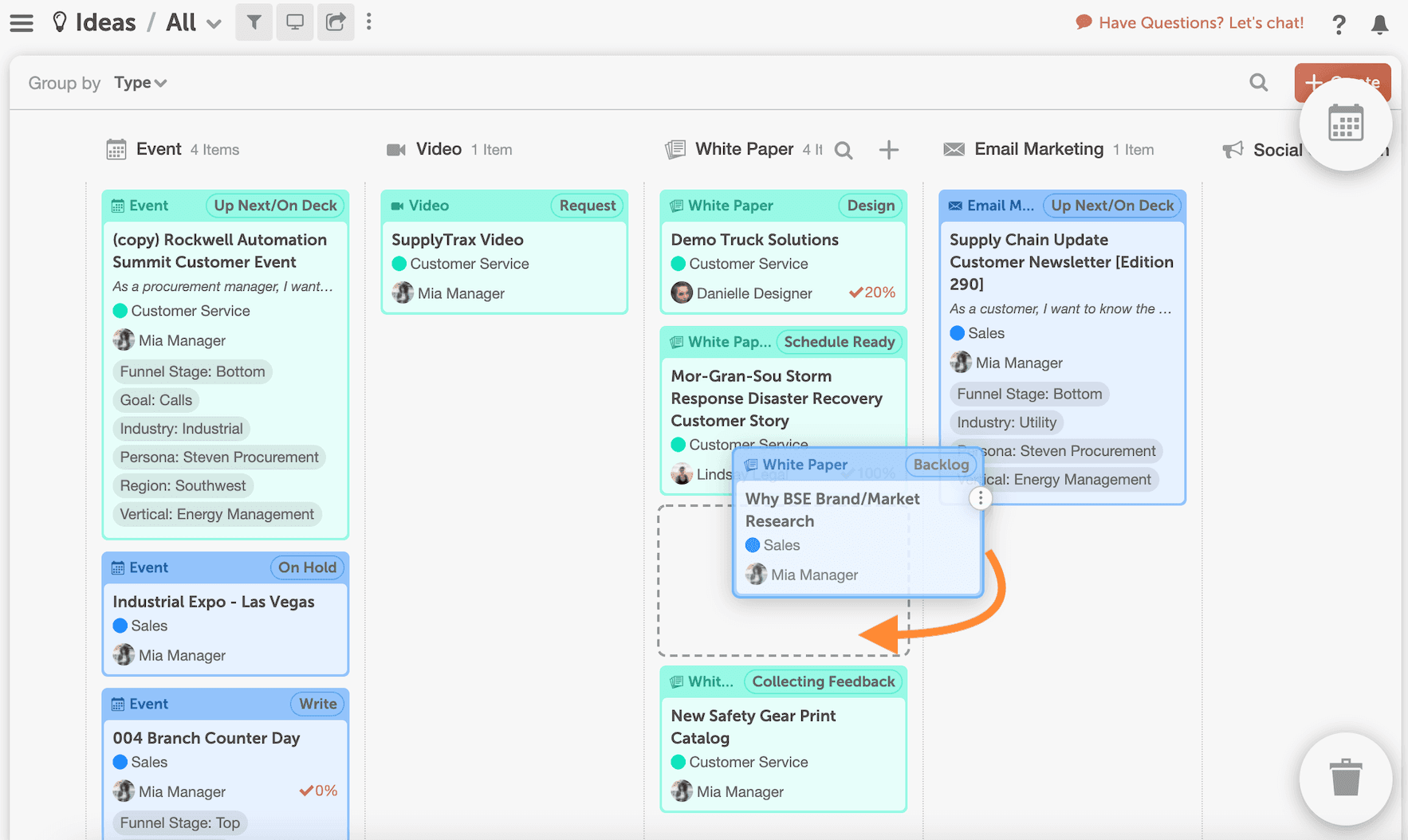 And when your team is ready to add new posts to your schedule, you can find them in the Idea Board and add them to your calendar.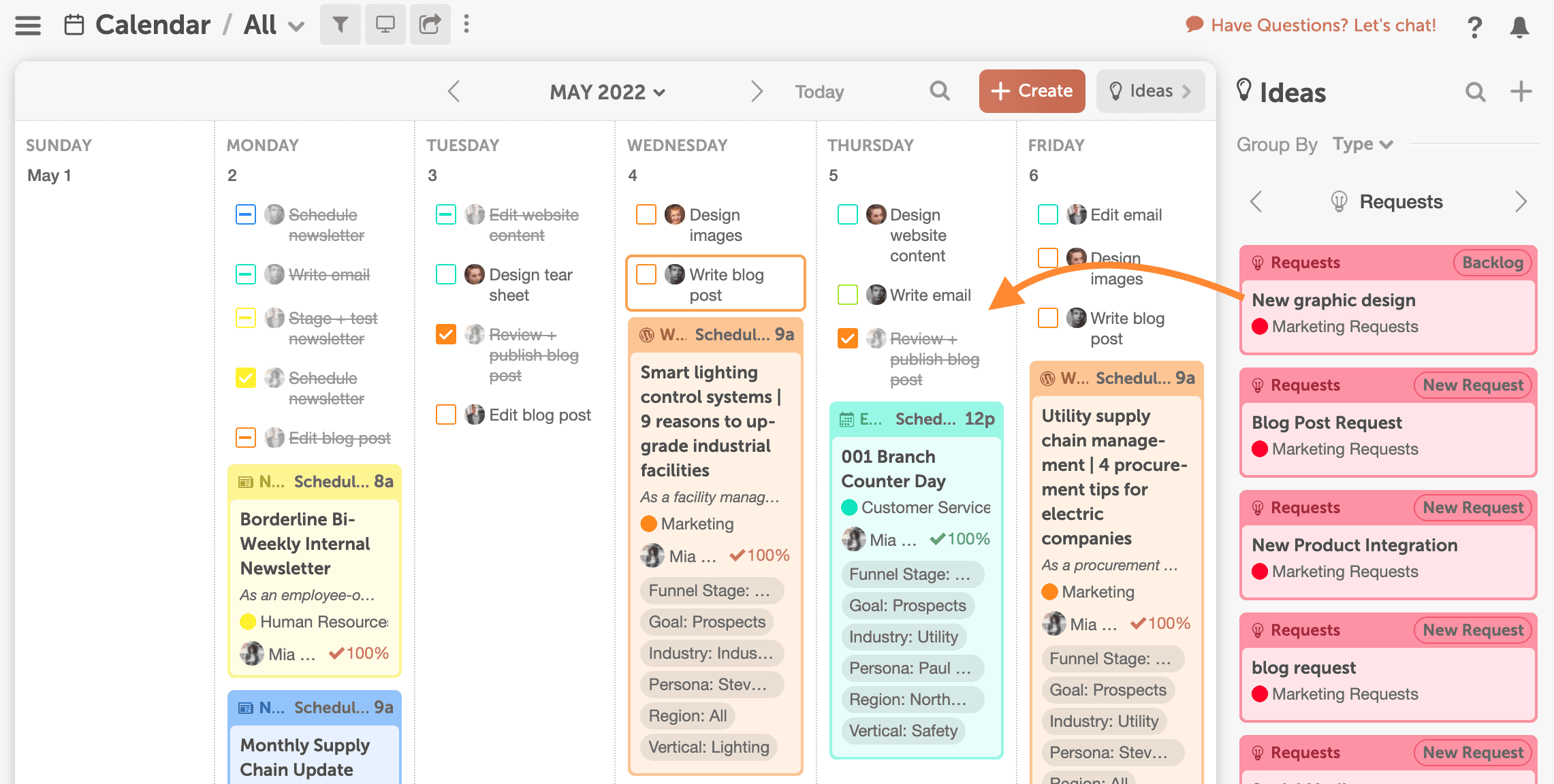 Enable Your Team To Manage Their Workload
There are going to be times when your employees finish the work on their to-do list. And they're coming to their manager wondering what they should work on next.
By storing "on deck" projects in the Idea Board, you can quickly find important work they can start on right away.
Assign your team members "on deck" projects and add them to the Idea Board. Group your Idea Board by "Status" to view where projects are at.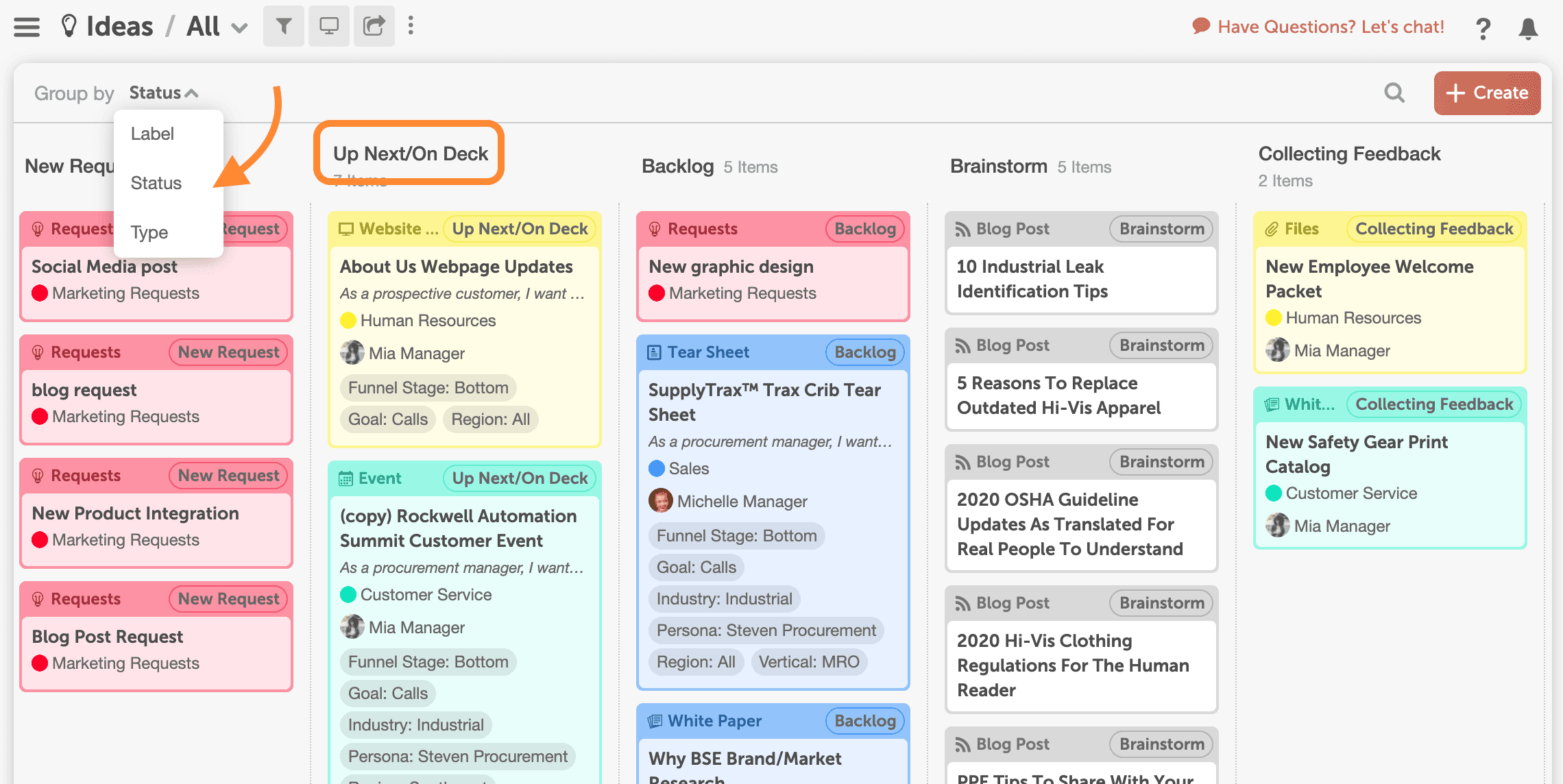 Now when they need something to work on, your employees can visit the Idea Board and start working on the project at the top of their "on deck" list right away.
Organize Your Projects By Custom Statuses
Take your Idea Board organization to the next level with custom statuses. These are a different, unique set of statuses outside of your project statuses on the calendar.
Sample custom statuses for Idea Board could include:
Status By Timeline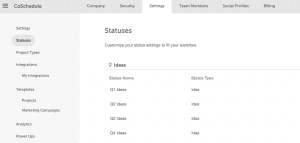 Status By State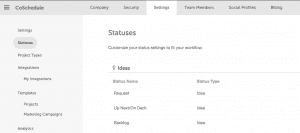 Status By Priority

This allows your team to organize your ideas in a way that works best for your team's current planning process.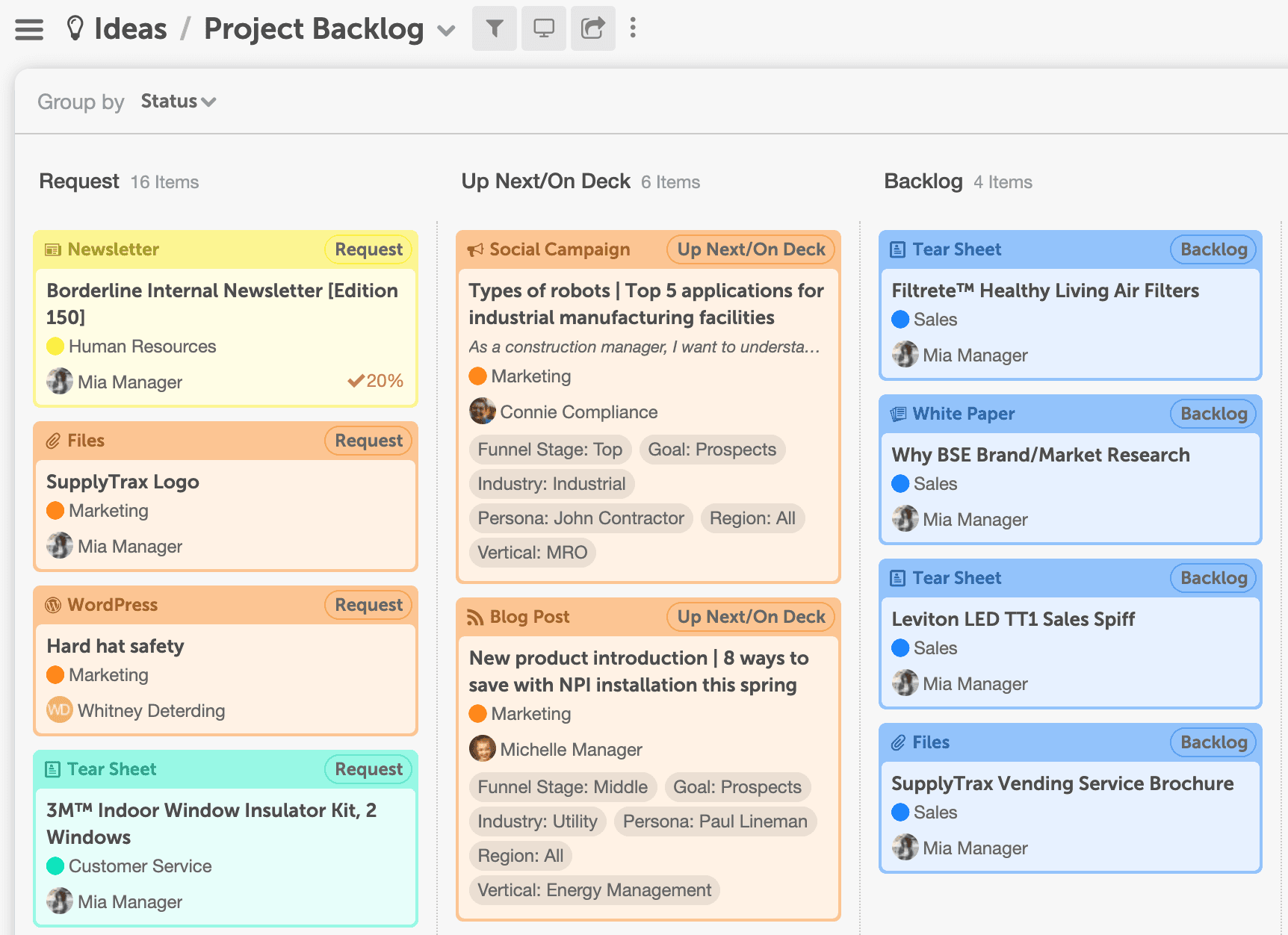 Triage Inbound Requests + Prioritize Projects For Specific Departments
If your marketing team has project requests from multiple departments across your organization, use Idea Board to triage and prioritize your requests.
Group your projects in the Idea board by labels (one for each internal department).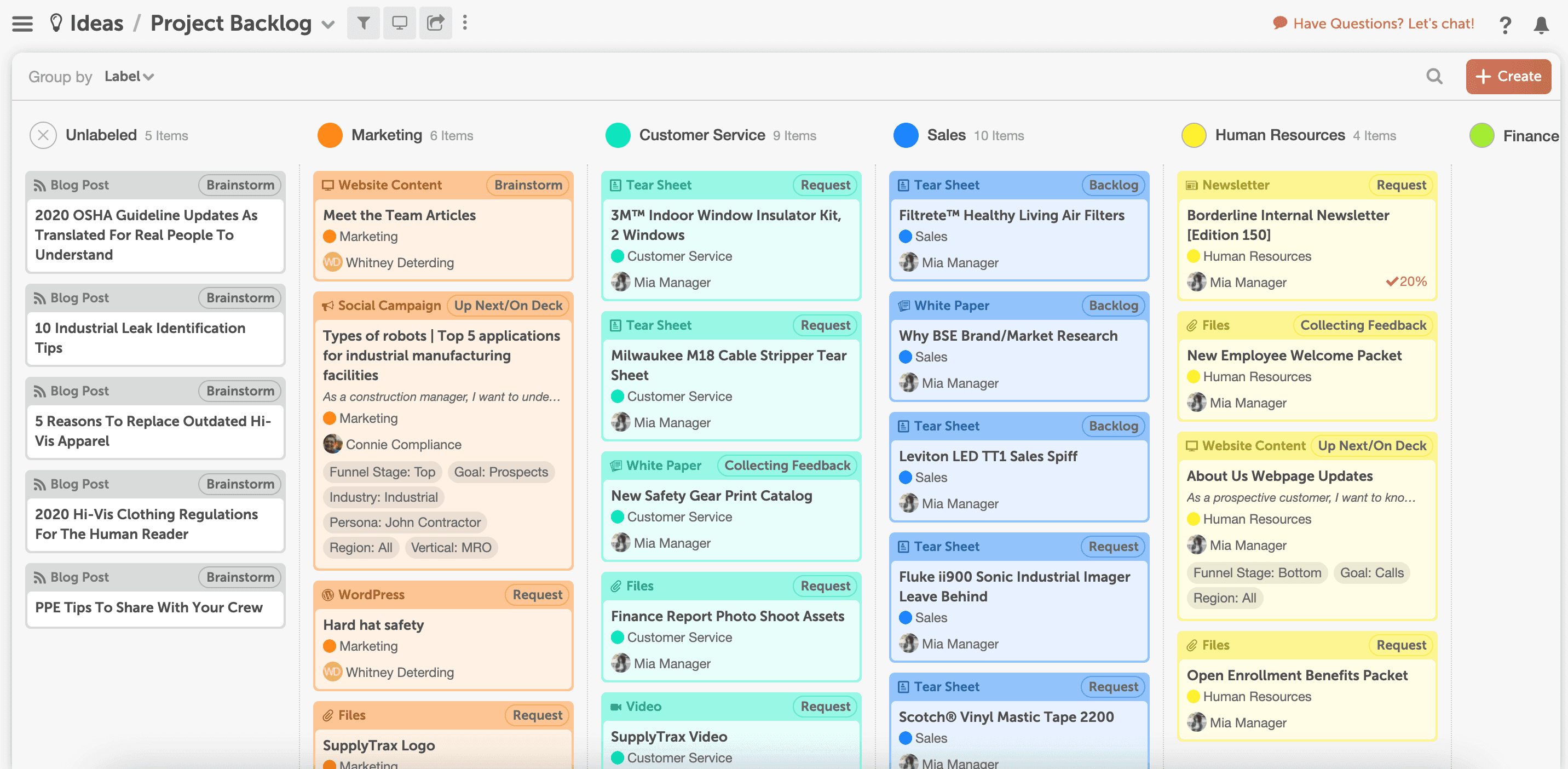 Create read-only views of your Idea Board with stakeholders to give them real-time access to their internal requests. This gives them access to the backlog of project ideas for their teams, so they can verify the priority order is correct.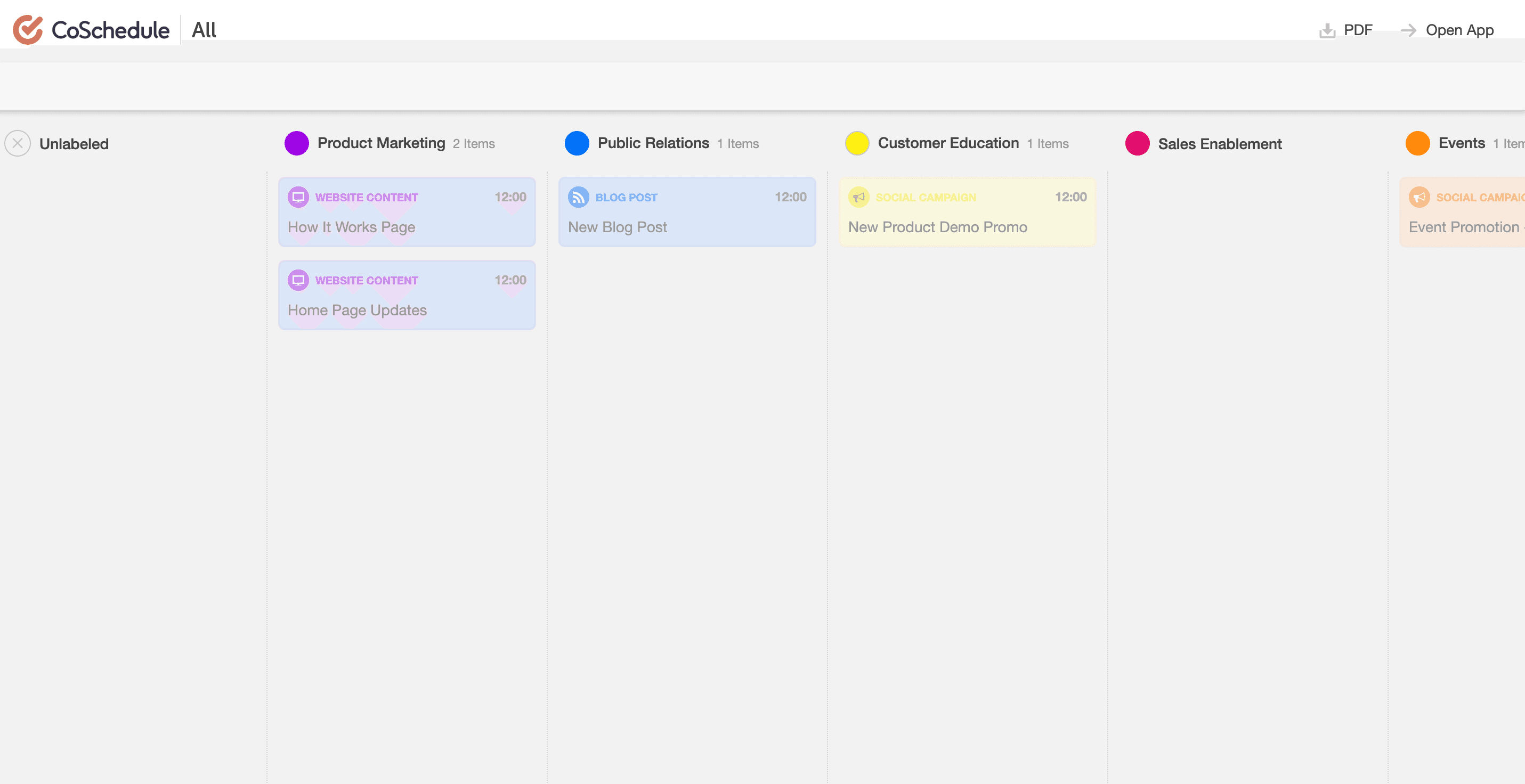 This helps you avoid working on deliverables in the order of importance vs. order of request date.
Bonus Tip: Want to step up the automation for project requests even more? Use one of our Zapier to automatically pull in project requests from a Google Form or other third-party tool into your Idea Board.

Add your first custom status as "New Requests," and all of your new requests will funnel into this custom column. Allowing you to triage new requests even faster.