To cancel your subscription, go to Settings > Billing > Manage Subscription. At the bottom of the page, click Cancel My Subscription to change your plan.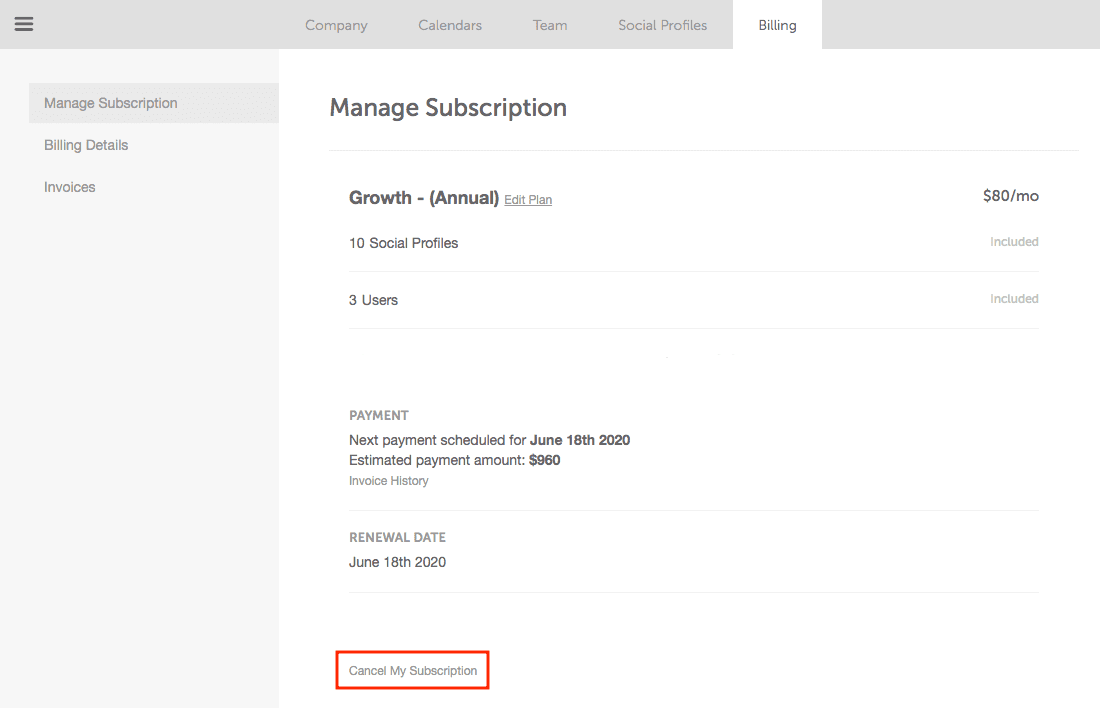 Follow the prompts and complete the survey, and make sure to choose Complete Cancellation. You will get a confirmation of the cancellation in your email inbox as well to the owner address on file.
Once you have canceled your subscription, any remaining subscription time in your billing cycle will go onto your account as trial time. You will maintain access to that calendar until that time runs out.
To completely delete your calendar or account, check Closing Your Account.
Note:
Only the
Owner
and
Managers
can access Billing settings. Review our
Refund Policy
before canceling.
Was this article helpful?
Click on a star to rate it.
Average rating / 5. Vote count:
No votes so far! Be the first to rate this post.
Thank you for your rating!
Please let us know if there's any additional feedback you'd like to give.
Thank you for your feedback!