Introducing Social Video From CoSchedule 71
Headline Analyzer
The blog post headline analyzer will score your overall headline quality and rate its ability to result in social shares, increased traffic, and SEO value.
Test every headline before you publish. Try the Headline Analyzer »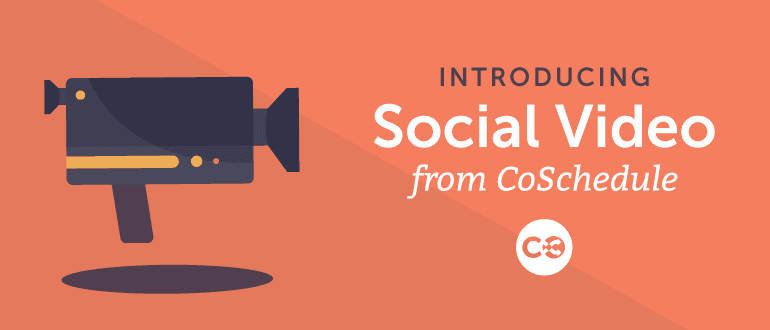 Getting your followers' attention on social media isn't exactly easy.
People's feeds are busy with cat memes, status updates, and notifications galore.
And when you're one out of 100 folks vying for their attention…
Every social message you create needs to be a thumb-stopper.
Which is why we've added another weapon to your social scheduling repertoire:
Introducing: Social Video From CoSchedule

With Social Video you can:
Schedule, share, and manage all of your social media videos (directly in CoSchedule)
Connect with your audience in a more engaging way
Stand out in busy news feeds (with stellar video and a little Best Time Scheduling science)
And start taking advantage of the 8 billion+ views social videos get every day!
How Does Social Video Work?
Schedule, Share, And Manage All Your Social Videos In One Place
Manage your social promotion directly in the calendar you already love. No more bouncing from one account to the next—upload your video once and share to all your favorite networks.
Simply upload your video one time and share it to all your social networks. Add copy/text to accompany your social videos, and easily preview messages before they go live.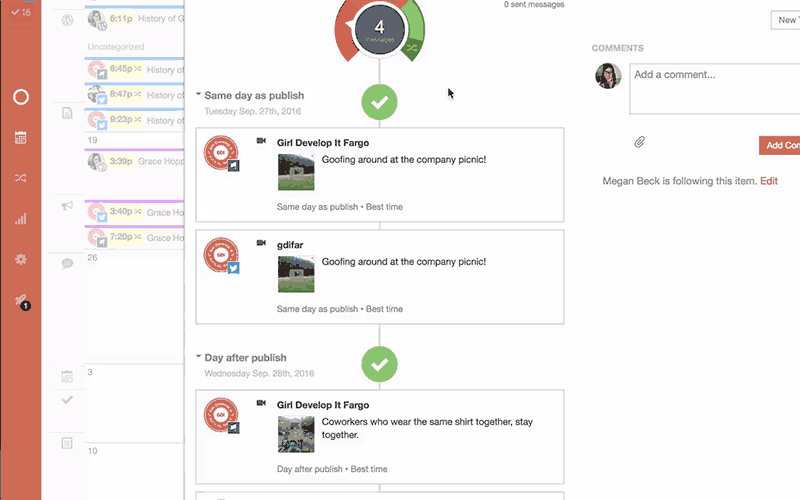 Never worry if a video will display correctly or if it meets a specific social network requirement. CoSchedule has all those deets right in the calendar, and we'll let you know if you need to make an edit.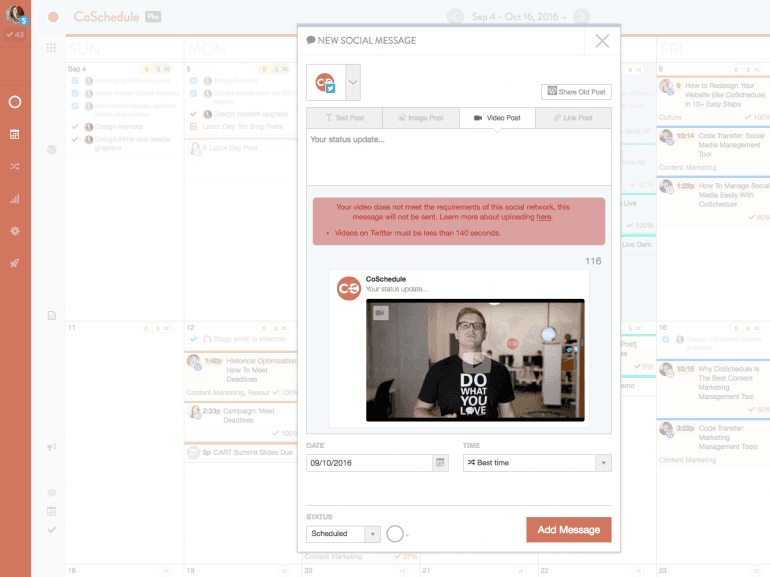 Add A Li'l Life To Your Social Strategy
Connect with your audience by adding some spunk, personality, and humor with social videos. Nearly 76% of Facebook users and 82% of Twitter users watch one video a day (or more). So, why not optimize your videos for better results?
Here's a few tips for making stellar social videos:
Keep videos short and grab your viewer's attention early:
30-60 seconds videos get the most attention
And add your hooks early on—according to Facebook research, nearly 50% of a video's value is delivered within the first 10 seconds (or less).
Here's an example of a short video (18 seconds long) with a mouth-watering hook:
Art of Birthday Cake

Posted by Tasty on Wednesday, September 7, 2016
Don't rely on sound:
Your videos need to be engaging without turning up the volume. Use captions and visual story-telling (think old silent film style). Most videos are viewed from a mobile device—thus, your viewers could be anywhere… a waiting room, on the subway, in a library, etc. Be kind and give them the option for sound.
Use autoplay to draw attention with MOTION in your followers' news feeds:
It's the "easy button" for your viewers. Your video is already playing, so they might as well stop and watch it. ;)
Adding bright colors, quick transitions, and people in the first few seconds is also a great way to catch their eye and increase engagement.
Here's an example of a video with no sound and quick transitions.
Tide Pods provide a great clean in an easy-to-use form.

Posted by Target on Friday, August 26, 2016
Stand out in busy news feeds:
Upload your show-stopping videos into CoSchedule, mix in some Best Time Scheduling magic, and you've got one sick game plan.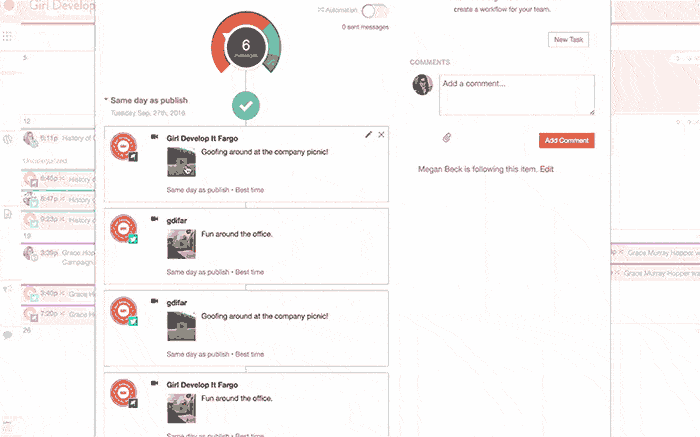 Now not only can you add eye-catching videos to combat busy news feeds, but you'll be sending them out at the best time possible (double whammy).
There's no need to guess when it comes to scheduling your social videos. Use best time scheduling to share your messages at the best times for each network every time you post.
You can rest assured that ALL your social promotion (videos included) will be sent at great times and that they'll be seen by the right people.
Schedule, share, and manage all your social videos—directly in CoSchedule! Try Social Video from CoSchedule today.
September 13, 2016