The Skimmer's Guide To CoSchedule (An Overview Of The *Best* Features)
Managing an entire
marketing strategy
… ...well,
it can feel like your head is spinning.
Just as one campaign gets out the door… Another thousand content requests come flying in... (on way too short of notice) Your team members are frantically working on a million different things… ...your social strategy is less-than-optimized... ...your own to-do list is longer than should be legal... And honestly… You've come to the point where you need some HELP.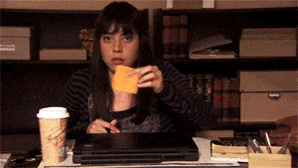 As the #1 marketing project management, content organization AND social scheduling tool… ...we've got the solutions you need to make your life a billion times easier AND 
get your entire marketing strategy back on track.
? And since you're a busy marketer with *no* time to spare... ...I've put together "The Skimmer's Guide To CoSchedule" (so you can find the solutions you need...
fast
).
Table of Contents
Project Management + Content Organization
Social Media Scheduling
So let's jump right into all the ways CoSchedule can stop your head from spinning... ...and turn YOU into an ultra-organized, cool-as-a-cucumber (because you've got everything under control) marketing pro. Let's go!
The Skimmer's Guide To CoSchedule (An Overview Of The *Best* Features)
Click To Tweet
Project Management + Content Organization
Ready to be a project management superhero? With content so organized that you'll make a professional organizer straight up jelly of your skillz? Well, you're in luck. With CoSchedule, you can:
Organize (+ track) every piece of content on your calendar
Integrate with the tools you love
Easily organize + manage large campaigns or projects
Gain powerful insights, easily identify peaks + valleys, AND drive productivity (without all that tedious data collection)
Let's dive into the deets, shall we?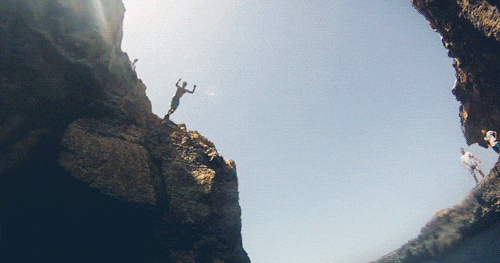 Custom Color Labels: Organize (+ Track) Every Piece Of Content On Your Calendar
Categorize, prioritize, and emphasize the content you + your team care about (and find your content faster). Use custom colors, add text, and drag + drop your labels to
create your content organization dream house.
(Read more)
Back to the Top
Projects: Manage Everything in One Place
Projects aren't "one size fits all" and neither is your team. Whether you write blog posts, create weekly podcasts, design infographics, or manage full-scale feature launches, you can
easily customize and organize the projects your team cares about.
(Read more)
Back to the Top
Tasks, Task Templates, AND Task Approvals
Streamline your team's marketing process and keep everyone on the same page by adding tasks to every project on your calendar.
Have a set of tasks that you use every time? Easily reuse sets of tasks by creating a task template and applying them to future projects. 
And finally...eliminate the need for constant email reminders, in-person pleading, and messenger notifications! With CoSchedule's task approvals (built directly into your team's workflow) the right folks get notified
at the right time
when a task is ready for review. Keeping your team's project on track, transparent, and movin' forward. 
Back to the Top
Saved Calendar Views: Find The Projects You Need, Fast
Instead of spending all that time searching and filtering (and then doing it all over again), you can find the projects you need with just a couple clicks. Simply drill down into your favorite view (just one time!), and save your filter for
quick + convenient access
whenever you need it. Filter your views to get more specific...and the best part? You can create unlimited saved calendar views.
(Read more)
Back to the Top
Read-Only View: Easily Share Your Calendar
With Read-Only View, you can easily share your calendar (with outsiders) without paying for additional users, taking a bunch of static screenshots, and worrying about unwanted edits! Whether you need to share important marketing details with a client…your supervisor…or a contributor outside the calendar, it's easy to share the RIGHT details…at the right level.
(Read more)
<insert GIF of user sharing whole calendar of read only view>
Back to the Top
Tags: Group Projects Together
No more wasting time combing through your calendar! Create custom categories and groups by adding a tag (or multiple) to your content, then search for a specific tag (or even create saved calendar views based on your tags) to
quickly find the projects you need, no matter where it's located.
(Read more)
Back to the Top
Integrations: Integrate CoSchedule With The Tools You Love
Easily integrate CoSchedule with a bunch of your favorite tools (like Google Docs, Evernote, Google Analytics, and Zapier)....
Manage your email marketing strategy by connecting MailChimp, Constant Contact, Campaign Monitor, or Active Campaign…
Connect your WordPress account to our app (and automatically publish your posts) or use our WordPress plug-in…
AND use our Chrome Extension to curate content from around the web, and our Headline Analyzer Studio to create the perfect headline...
every time
.
(Read more)
Back to the Top
Marketing Campaigns: Easily Organize + Manage Large Campaigns, Events, Or Projects
Consolidate every item into a single marketing campaign, and maximize your team's resources from one centralized location. Easily create custom workflows with specific owners + deadlines AND utilize in-app chat to eliminate information silos, share files, comments, and project details with everyone. Which means you can
proactively plan your entire marketing roadmap,
monitor your progress, and make adjustments faster.
(Read more)
Back to the Top
Team Performance Reports: Gain Insights in ONE Powerful Report (Without All That Tedious Data Collection)
Easily identify peaks (and valleys) in your team's performance, know who's falling behind (and who's rockin' it), and get weekly or monthly reports delivered right to your inbox.
(Read more)
And once you've got those tools under your belt… ...you're well on your way to having a STELLAR project management strategy and hella organized content to boot. ?
Back to the Top
Social Media Scheduling
Are you in over your head when it comes to managing your social? Or just looking for a way to make it...IDK, more manageable? *nods* Then look no further. :) Cuz we've got everything you need to take control over your social media strategy… …increase engagement… ...AND turn you into a social media guru (backed with *real* data)! With CoSchedule, you can:
Create, execute + track your social media in ONE place
Set your social media on autopilot
Eliminate guesswork when it comes to scheduling your social AND increase social engagement
Create, edit, and schedule social messages (even when you're away from your desk)
Know the success of your social engagement with in-app analytics
Let's get right to it.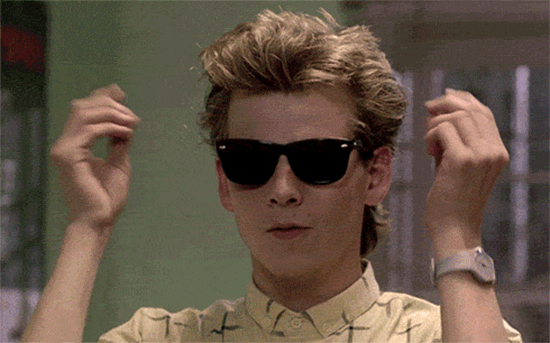 Social Campaigns: Create, Execute + Track Your Social Media in ONE Place
Create standalone social campaigns (or easily add one to a piece of content), fill gaps in your calendar, and quickly reschedule a message or social campaign without jumping from screen to screen.
(Read more)
Back to the Top
Social Templates + Helpers: Save Tons of Time
Simplify your social media strategy (and save a TON of time) with social templates and text, image, and video helpers.
Build out custom social schedules
+ connect specific social profiles to create social templates. (Which you can reuse for any social campaign!) And leverage helpers to fill up your campaigns with some sweet text, images or videos that you can reuse again and again!
(Read more)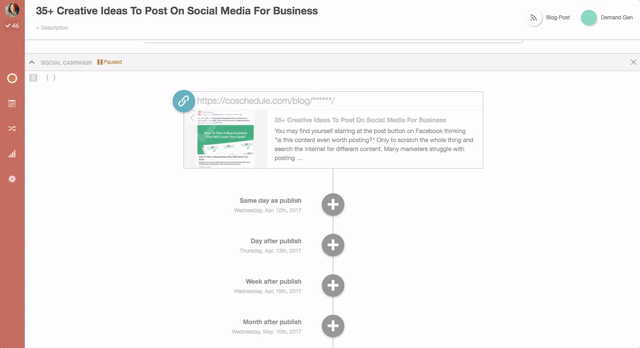 Back to the Top
Bulk Social Upload: Upload HUNDREDS Of Messages
Quickly upload hundreds (365 to be exact) of social messages with just a couple clicks, easily preview and edit every message (add finishing touches like images, links, and social profiles), AND then schedule those messages to send at the best time for your audience. (
Read more)
Back to the Top
ReQueue: Set Your Social Media On Autopilot
Fill the gaps in your social schedule (and stay consistent),
get MORE mileage out of your social messages
, easily re-promote your
evergreen content
, add variety to your social schedule, AND stay in control of every single social message.
(Read more)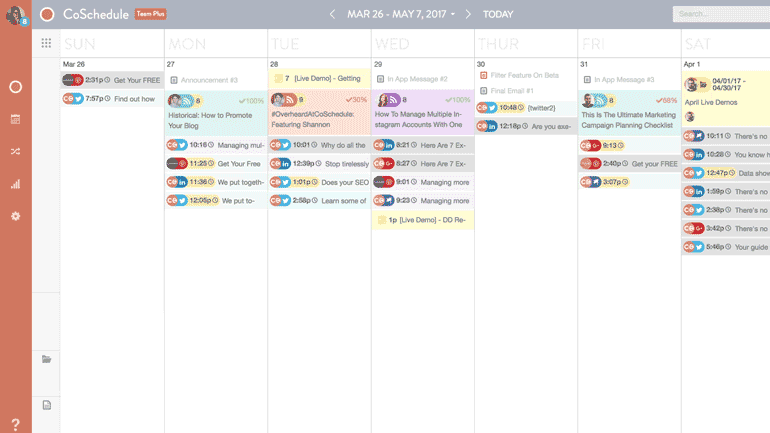 Back to the Top
Best Time Scheduling: Eliminate Guesswork When It Comes To Scheduling Your Social AND Increase Social Engagement
Take the guesswork out of posting your social media messages, so you can get
the most engagement
from your social messages every time, without the manual busywork!
(Read more)
Back to the Top
Social Media Mobile App: Create, Edit, And Schedule Social Messages (Even When You're Away From Your Desk)
Enjoy the flexibility, control, and sense of security you get with
24/7 access to your social promotion!
Quickly add new, triple check, pause, and update your social messages without having to rely on Wi-Fi or your physical location--making it easy to react fast to trending topics, real-time events, and time-sensitive situations.
(Read more)
Back to the Top
Social Engagement Reports: Know The Success Of Your Social Engagement With In-App Analytics
Measure the success of every social media message you share,
prove the ROI of the work you do
, understand your engagement on social media, AND know what's working...and what's not.
(Read more)
Back to the Top
Social Campaign Report: Pinpoint Correlations With Side-By-Side Comparisons
Gauge the success of your social campaigns! Evaluate performance in ONE place + pinpoint correlations between campaigns with side-by-side comparisons.
(Read more)
Back to the Top
Social Network Reports: Track The Performance Across Your Major Networks
Access + evaluate your social network performance with comprehensive reports for Facebook, Twitter, Instagram, LinkedIn, Instagram, AND Pinterest!
(Read more)
Back to the Top
So whether you're looking to become a powerhouse project manager… ...a content crusader... … or a social media superstar…. As the #1 marketing project management, content organization AND social scheduling tool… ...CoSchedule's got everything you need to create, execute, and promote your marketing content.
(And that's something to get excited about!)