Finding Files With Advanced Search
Stop wasting time digging for the right file, photo, or video to finish up your latest project. Use the Asset Organizer to find files you need quickly, so you can get back to work.
Here are a few ways you can use the advanced search to locate the files you need.
Search Your Asset Organizer
Locate specific files in the Asset Organizer using your search bar.
If you know a keyword in the name of your folder, file, or content, type it in the search bar and hit enter to narrow your search.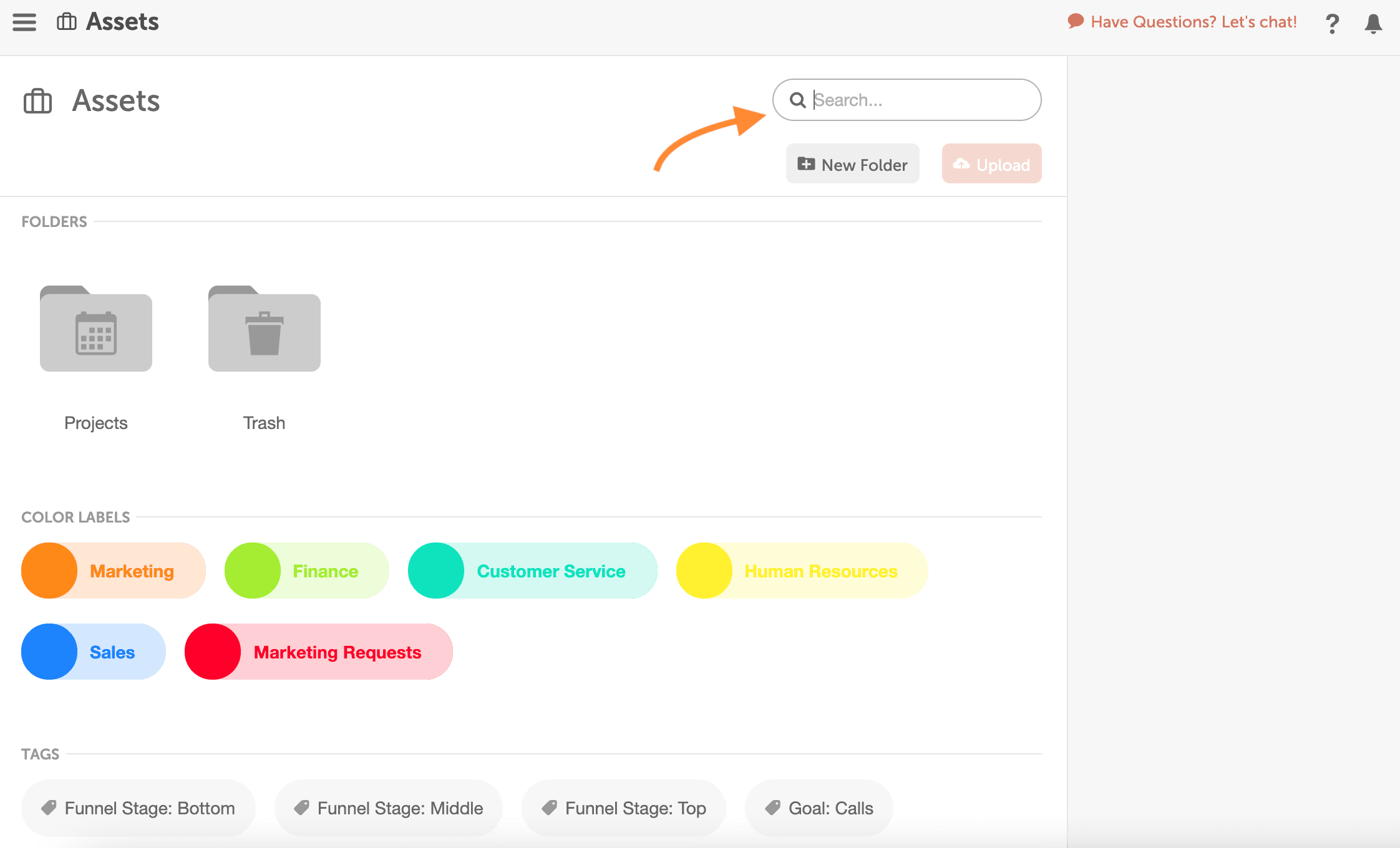 If you can't locate the file from there, apply additional filters to narrow your search by file type. This includes all file uploads to projects on your CoSchedule Calendar Organizer as well as your Asset Organizer.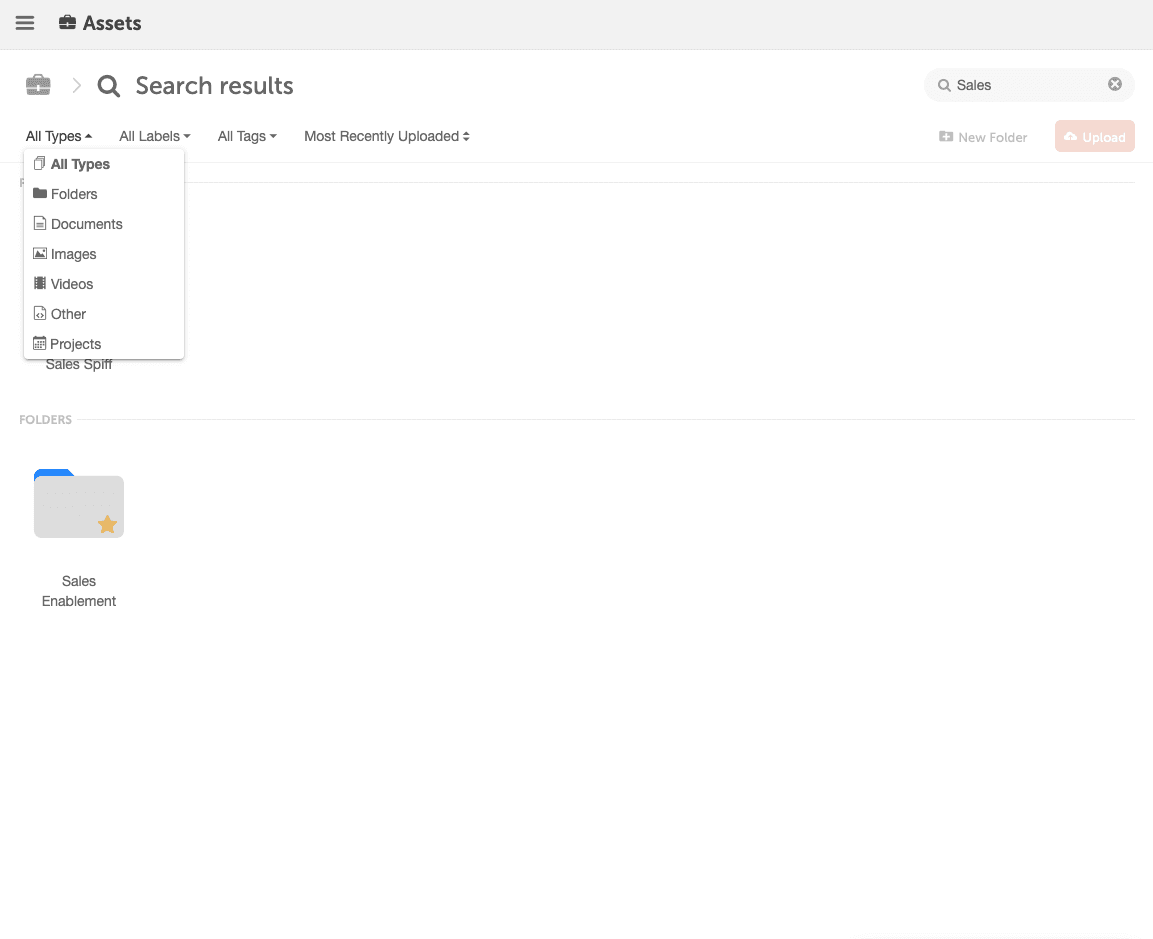 From here, you can filter down your search by Folders, Documents, Images, Videos, Other, and Projects.
Or search for content that is associated with a particular color label or tag.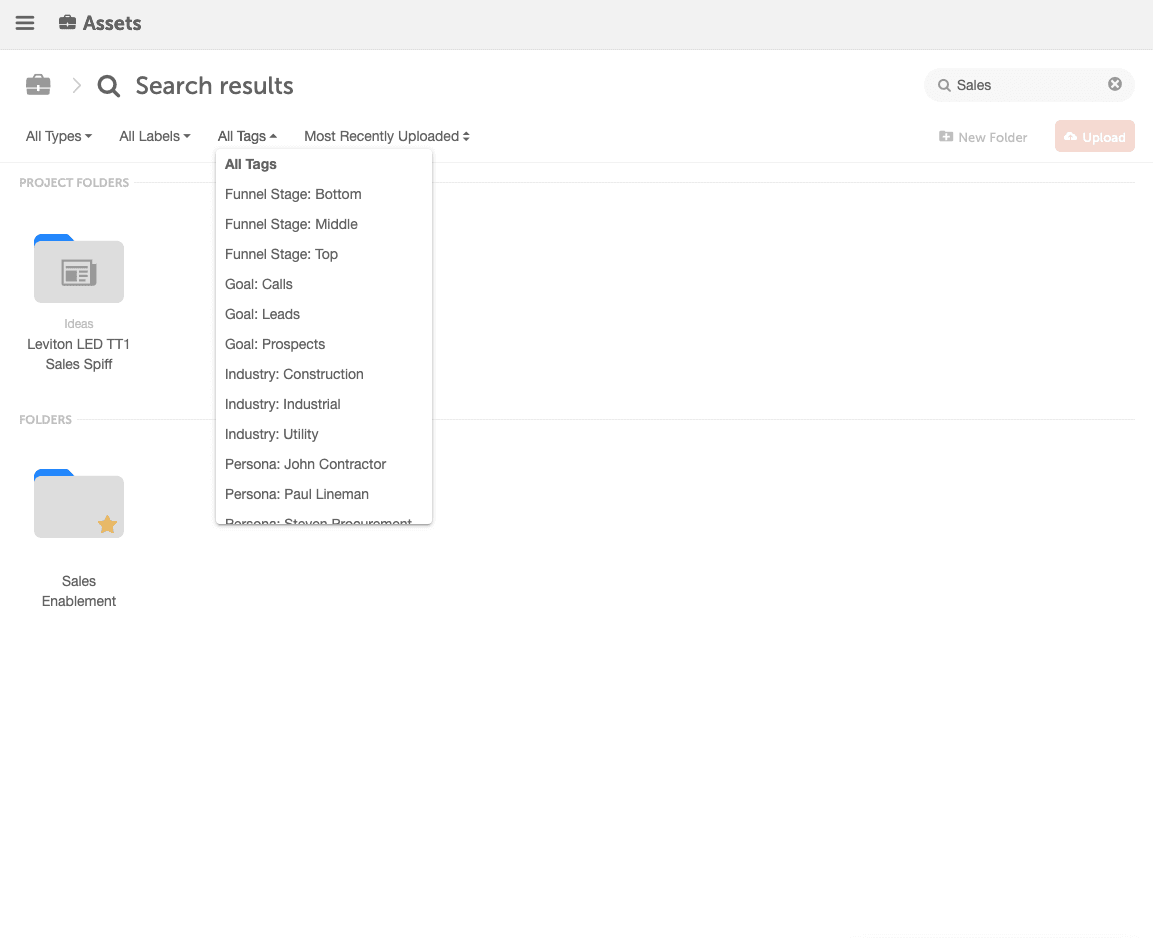 Apply as many filters as you need to refine your search and locate the exact file you're looking for in just a few seconds.
Find & Reuse Existing Project Files
The Asset Organizer automatically indexes the files and attachments you add to projects in CoSchedule.
If you're looking for a file, image, or video that is attached to an existing project, locate it by searching in the Projects Folder.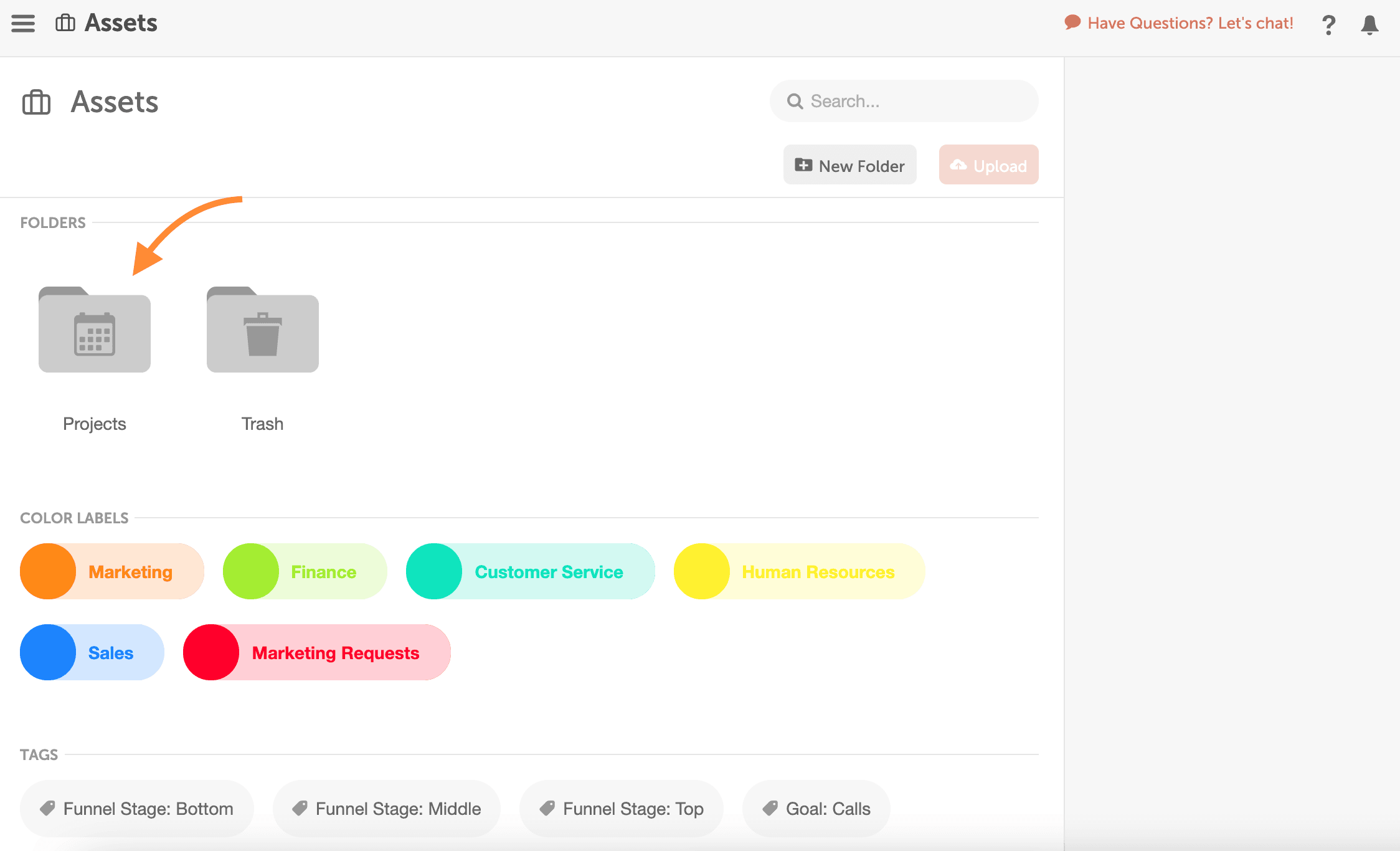 This includes projects that are published, in progress, and on the Idea Board.
Now when you have to update content – like an eBook, infographic, or tearsheet – and it's used in multiple locations, you have an accurate list of how and where it was used in your marketing strategy.
For example, there's a slide deck that you have featured in multiple blog posts and a landing page on your website. The information is suddenly out of date, so your team updates it.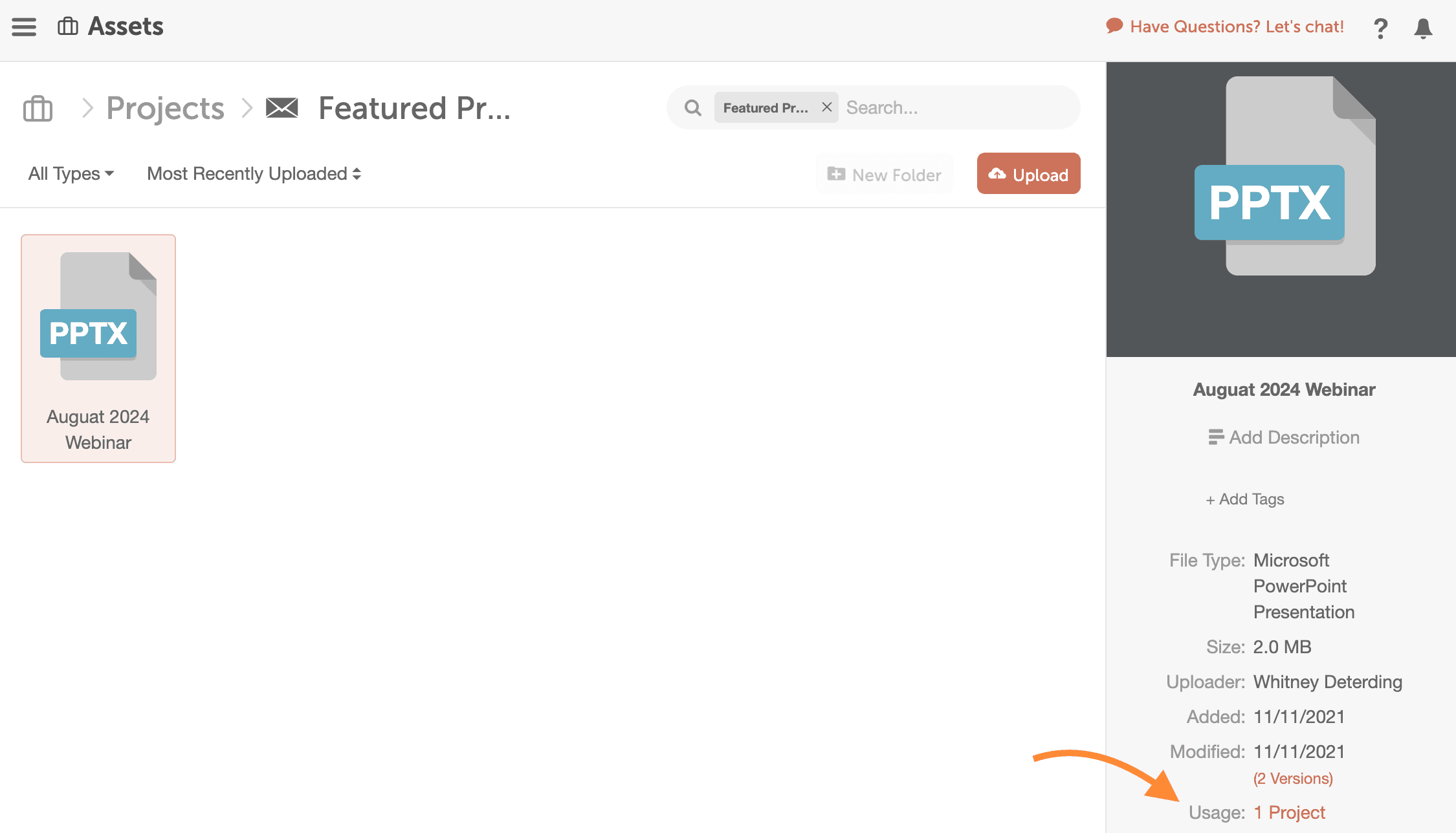 Locate the infographic file from one of the featured blog posts, and review where it is used across your entire Calendar Organizer.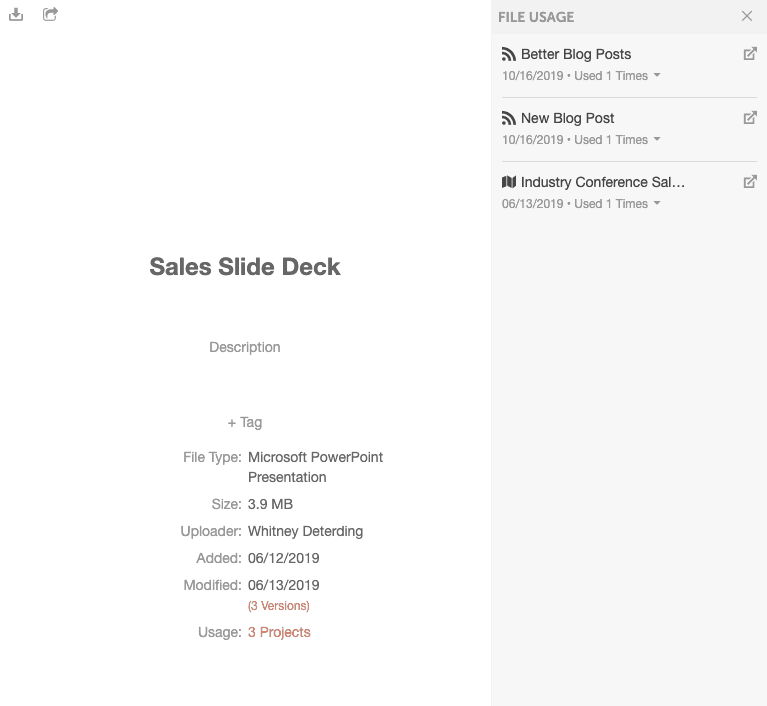 When you add your infographic to other projects from the Asset Organizer, they stay connected.
Now it's easy to determine exactly where content is published to ensure the latest versions are the ones in rotation or live on your website.
Find Files As You Work On Projects
As you work on projects, use the Asset Organizer to find the files your team needs to complete projects.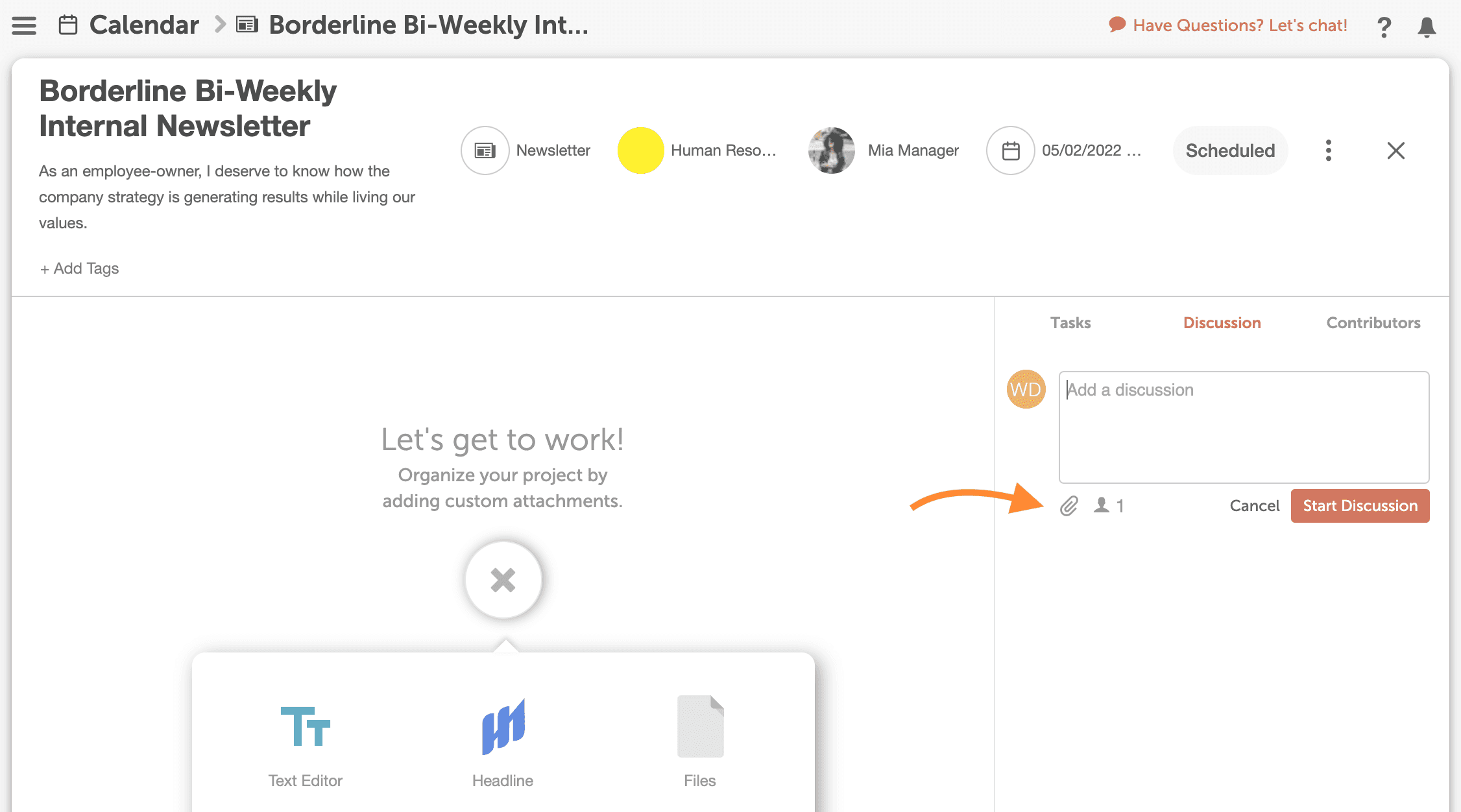 Add files from the Asset Organizer in the project discussion section OR as project attachments to empower your team with the files and context they need to complete the project.
Let's start organizing your content with the Asset Organizer. Don't have Asset Organizer? Contact your Customer Success Manager or support@coschedule.com for more info.
Need more help on using the Asset Organizer? Check out our help docs.