Once you get your CoSchedule calendar all set up and you start scheduling projects your calendar might become a little cluttered. Using CoSchedule's search will help you search for projects or campaigns. (CoSchedule currently cannot search for standalone social messages.)
---
Search is located in the top-right corner of your calendar view.

Enter the text you want to search for.
CoSchedule will search text in the title of all projects.
If you'd like to filter your search by specific time frames or project type, click Advanced Search.
To choose a specific date range, click Select Date Range.
Once you have selected the filters in your Advanced Search, click Search.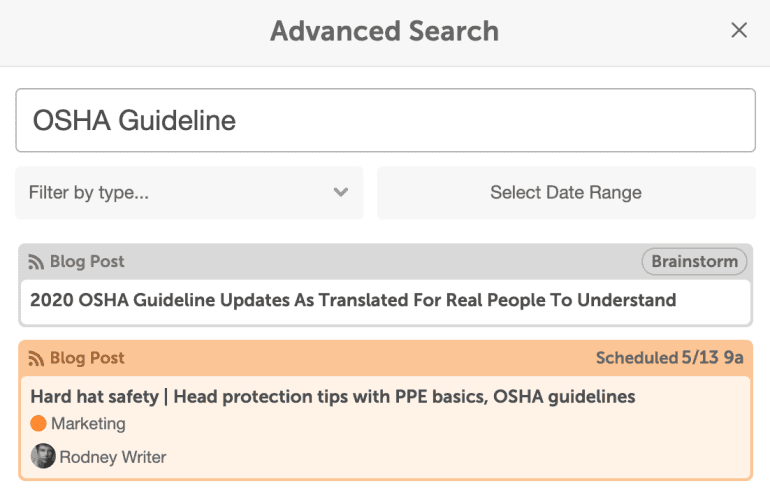 ---
Learn More:
Do you have any specific feedback for us?
We appreciate any feedback you're willing to share.