Search for a Project on Your Calendar
Use CoSchedule's search to quickly locate Projects, Social Campaigns, and Marketing Campaigns.
From your calendar, click the Search icon in the upper right corner. This will open the Advanced Search window.
Enter your search term into the search field (names of Projects, Social Campaigns, Marketing Campaigns, tags, and keywords from discussions are searchable).
Filtering by Project Type and Date Range is optional.
Once you have entered your search term(s) and selected filters (if using filters), click Search.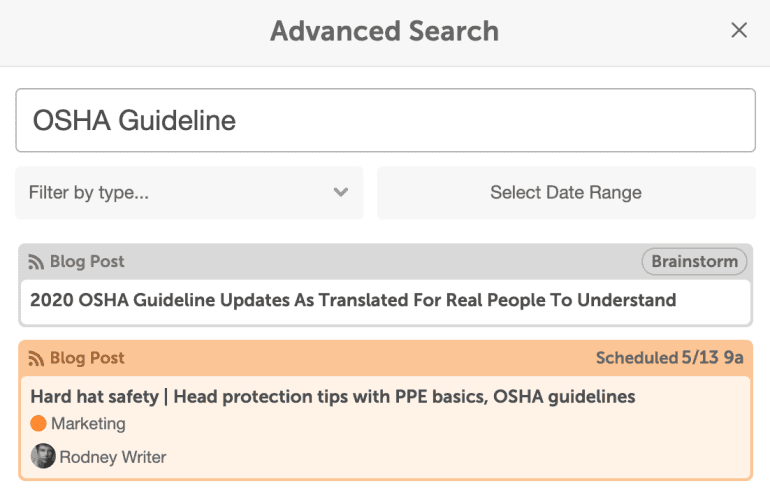 ---
Learn More: