Getting Started with Your CoSchedule Marketing Calendar
Core Concept 2: How Your Marketing Calendar Will Improve Project Visibility and Control
As you begin to add projects to CoSchedule Marketing Calendar, the Marketing Calendar will become the backbone of your marketing process. It will support you and your team as you take control of your marketing.
There's a lot the calendar can do for you in terms of solidifying a marketing process and getting organized. This chapter focuses on how you can increase marketing visibility and team efficiency with your CoSchedule calendar.

Use Color Labels To Visually Organize Your Projects
Color labels are the most powerful way to add visual organization to your calendar. Customize your labels to match what is most important to your company or add visual hierarchy to your calendar.
Here are a few ways people use them: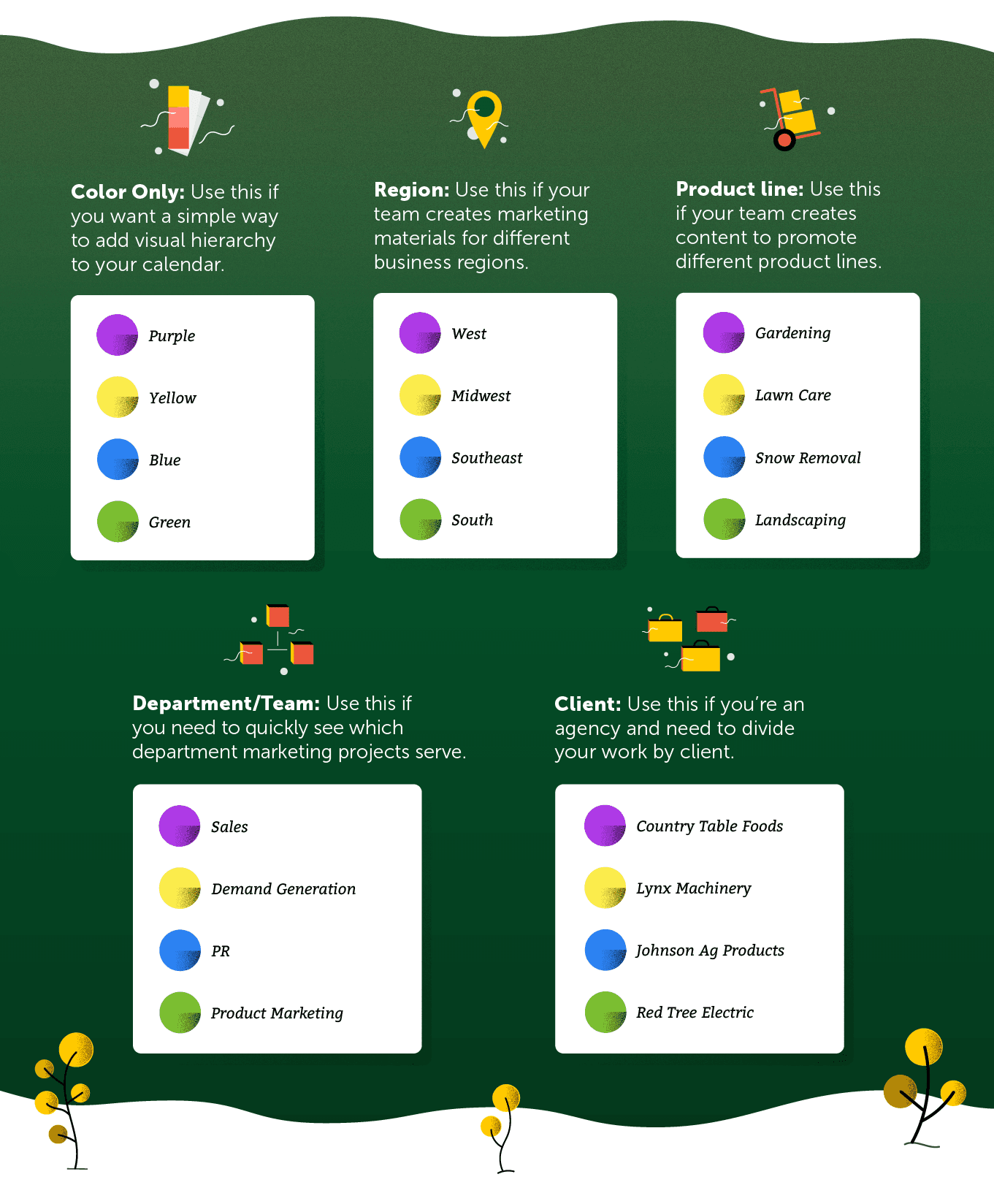 See the Big Picture and What's Coming Next with Project Types
The project card tells you a lot of information. One of the first things you'll notice is the project type located in the top left-hand corner.
Project types tell you what type of work it is that you will be creating.
Glancing at the project type helps you understand the kind of content you'll create, without having to click into the project for more details.
Why are project types important?
It shows the tactics that contribute to your marketing strategy.
It helps inform others for easier delegation.
It highlights project frequency so your strategy can be more balanced.
It allows you to create filtered sub-calendar views. (More on this later.)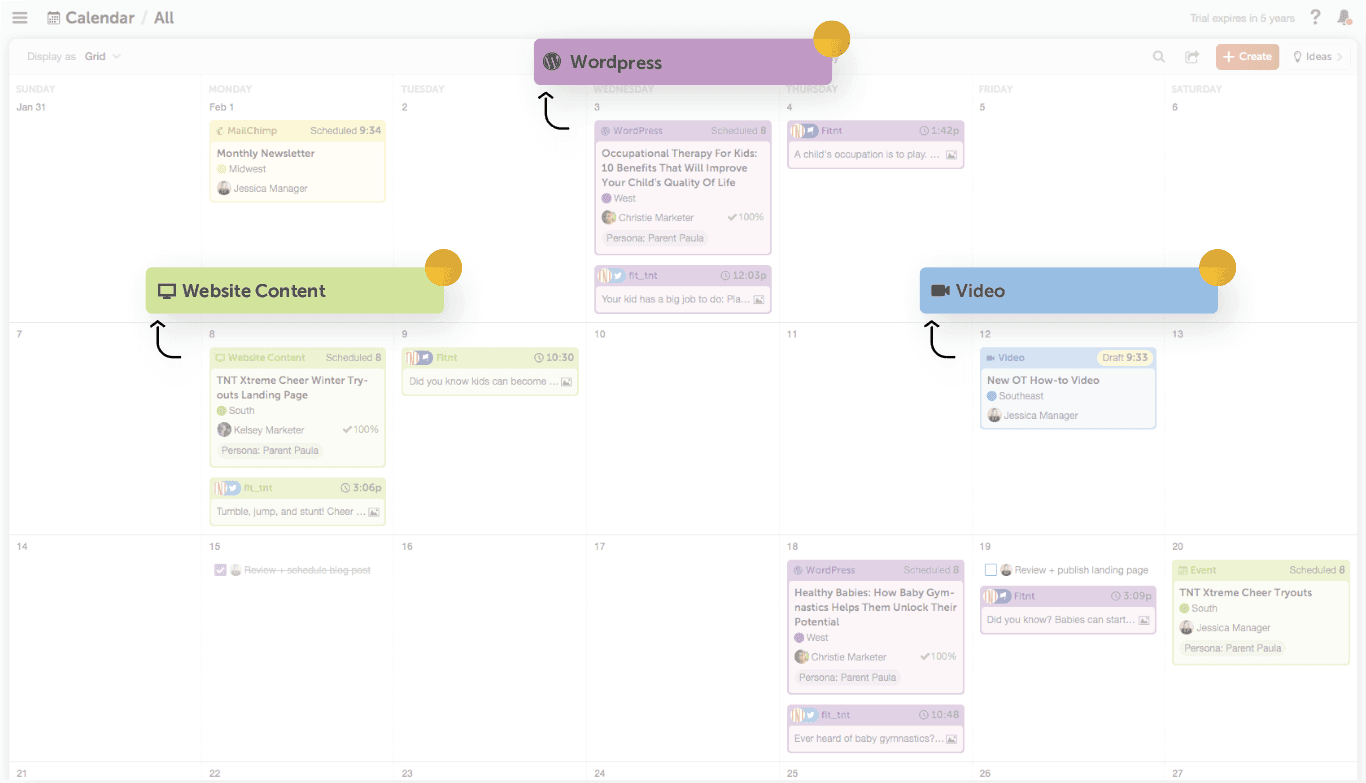 Keep Everyone Accountable by Delegating Project Owners
You can also use the calendar to delegate project ownership so everyone knows who is responsible for the project.
This helps you:
See who is working on what at a glance.
Allocate work effectively.
Keep yourself accountable for completing things on time.
Notice the project owner is present on the calendar card.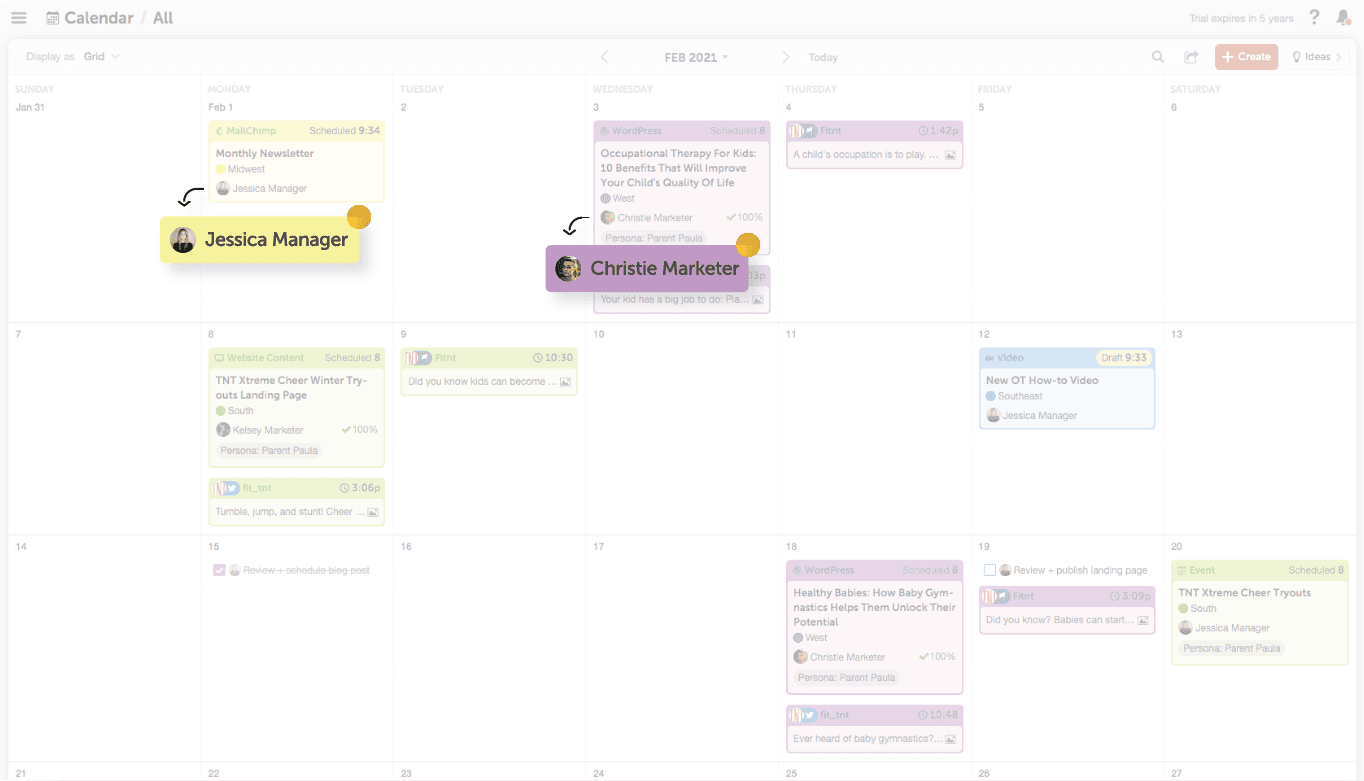 Project Status Shows What You Are Working On and When It Will Be Published
The project card tells you what status the project is currently in.
This helps you prioritize your work, and keep things from going live before you are ready.
There are four statuses in your CoSchedule Calendar: