Home Dashboard
Learn How to Deliver More Projects on Time With the Home Dashboard.
Your Home Dashboard in CoSchedule is your mission control.
It's where you turn to figure out your daily priorities and see what's coming down the pipeline… so missed deadlines and dropped balls are a thing of the past.
No more sticky note reminders or to-dos that live in multiple places – just all your tasks clearly organized in one place.
Here are a few ways your Home Dashboard saves you time and helps you hit your deadlines.
Favorite Projects
Problem: It takes too much time to find your high-priority projects on your calendar.
Solution: Favorited projects allows you to "pin" projects to locate them quickly and easily.
Use Case: You've got multiple, high priority projects that you bounce between many times per day.
Adding to them to your favorites means you don't have to scroll through your calendar or search for a project's keywords to locate it.
Simply "favorite" your project and it will be pinned to your Home Dashboard for quick access.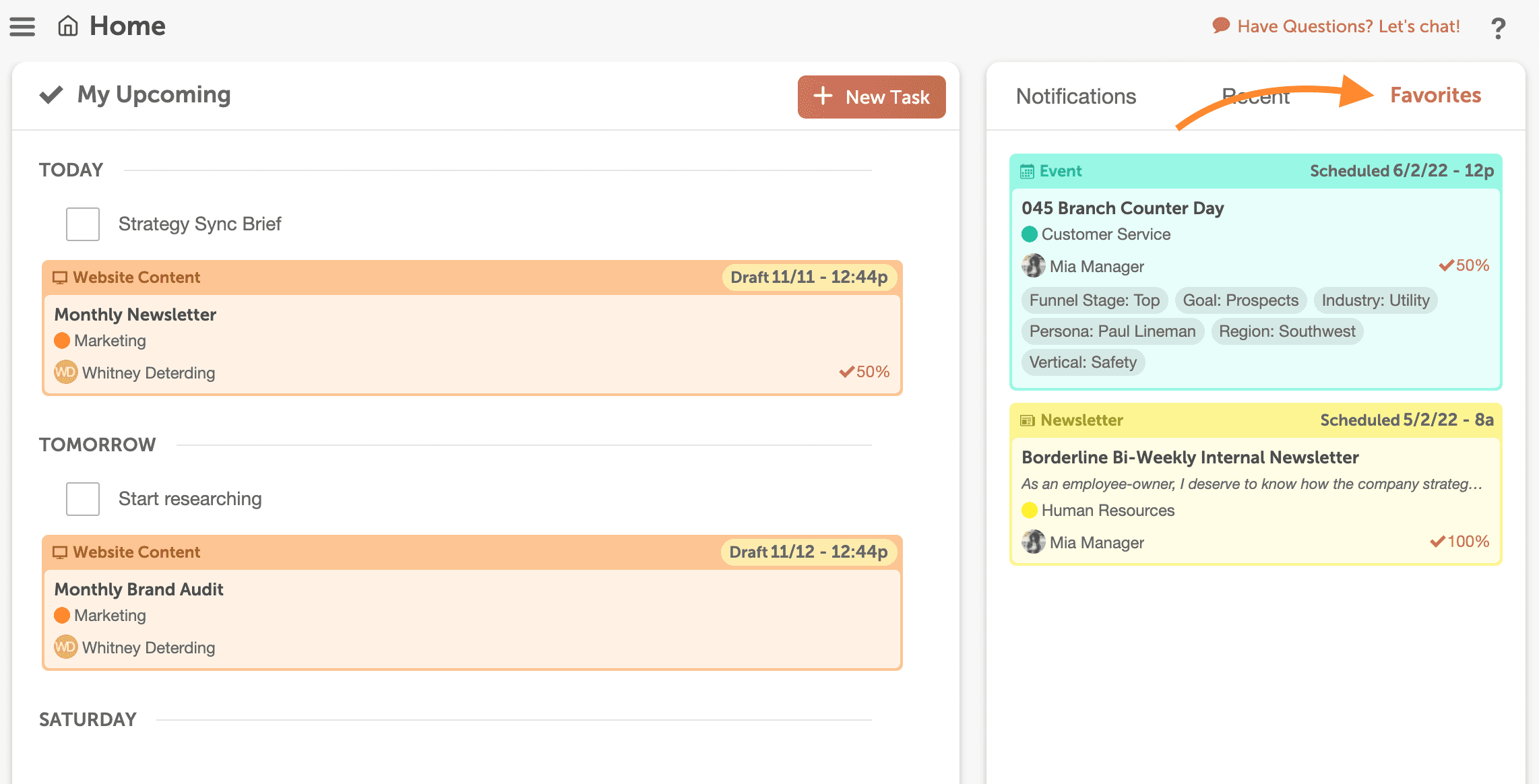 Recent Projects
Problem: It's hard to remember what projects you were working on when you're interrupted by meetings, emails or messages.
Solution: Recent projects allows you to see what project you were most recently working on so you can jump in where you left off.
Use Case: The average marketer has a ton of projects happening at one time. You're typically jumping in and out of projects and back and forth between campaigns… not to mention the interruptions.
With the recent projects tab, you can quickly bounce between projects and campaigns and easily pick up where you left off.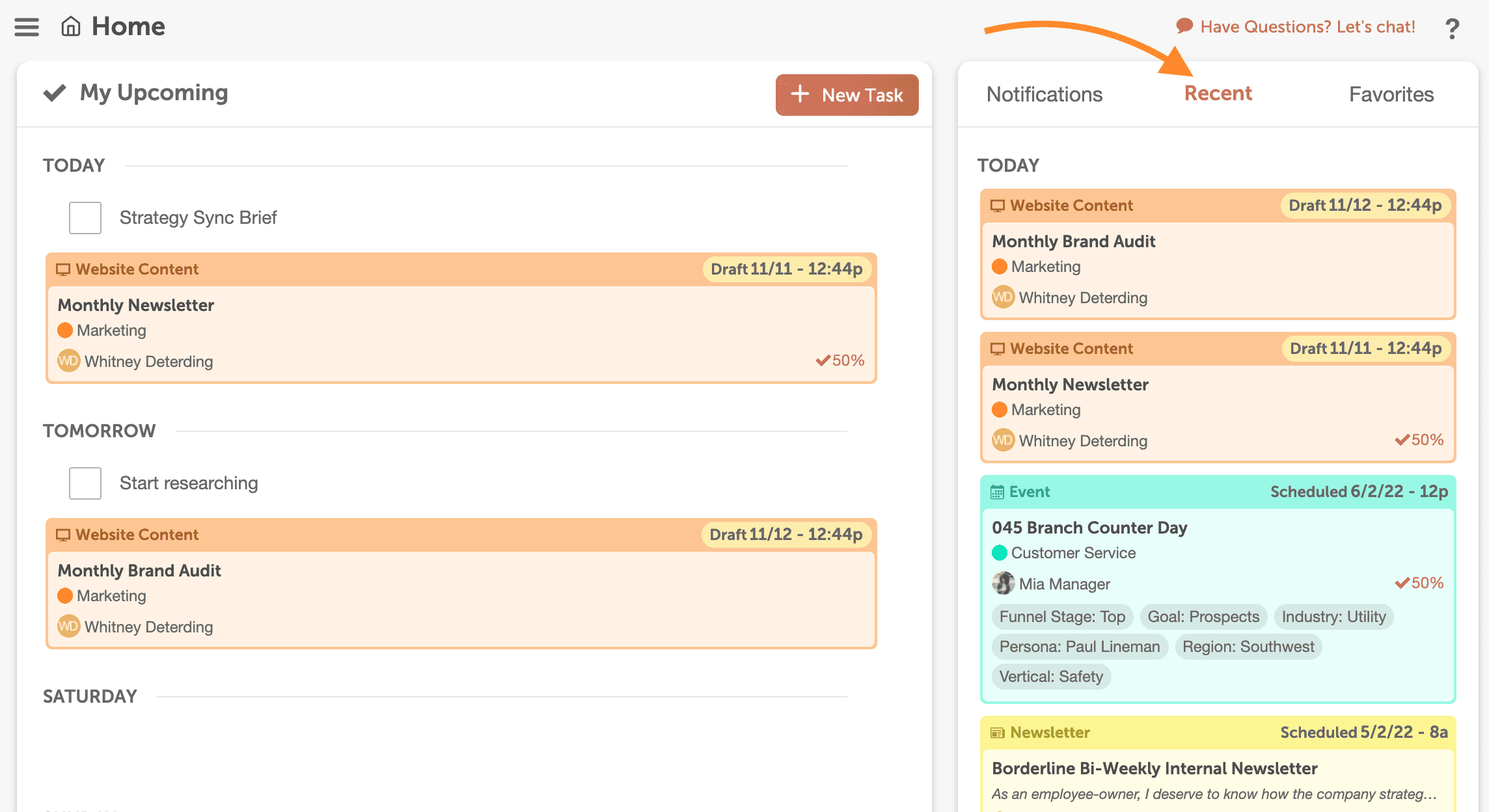 Personal To-Do List
Problem: You've got tasks and reminders living on post-its, on multiple tools, and in emails… making it easy to forget something and miss deadlines.
Solution: The To-Do List in CoSchedule's Home Dashboard brings all your action items into one place.
Use Case: Marketers are often plagued by last-minute asks and incoming emails with actionable items that fall off our radar unless we jot them down right away.
One of the best features of your Home Dashboard is the ability to see your daily tasks and what's coming in the days ahead.
Rather than littering your desk with a bunch of post-it reminders to respond to emails or complete one-off asks, simply add them to your Home Dashboard task list. Then drag it to the day you want to complete the task.
When you complete a task, simply check it off your list!
1. Click New Task
2. Rename the task.
3. Drag the task to your selected date.