Project Report
Prove the Value and Productivity of Your Marketing Team With Easy-to-Export Project Reports.
Project Reports in CoSchedule allow you to demonstrate what work the marketing team completed over specific periods of time.
Who's This For? Marketing Suite users.
Prove Work Aligns with Company Strategy
Problem: It's difficult to show leadership which projects (both past and future) contribute to wider company goals. Plus, the spreadsheet you're using to track this info takes hours to update and manually manage.
Use Case: You're a marketing manager at a University and you have 4 different colleges that need marketing campaigns planned for the next quarter.
Your boss is asking to see a summary of each campaign that is planned. She wants to know that things are being done on the marketing side to help the University reach its goal of a 5% increase in applications.
Use the Project Report to export all the activities you have planned. No more manual tracking.
1. Click the Share button and select Export CSV.
2. Open the downloaded document.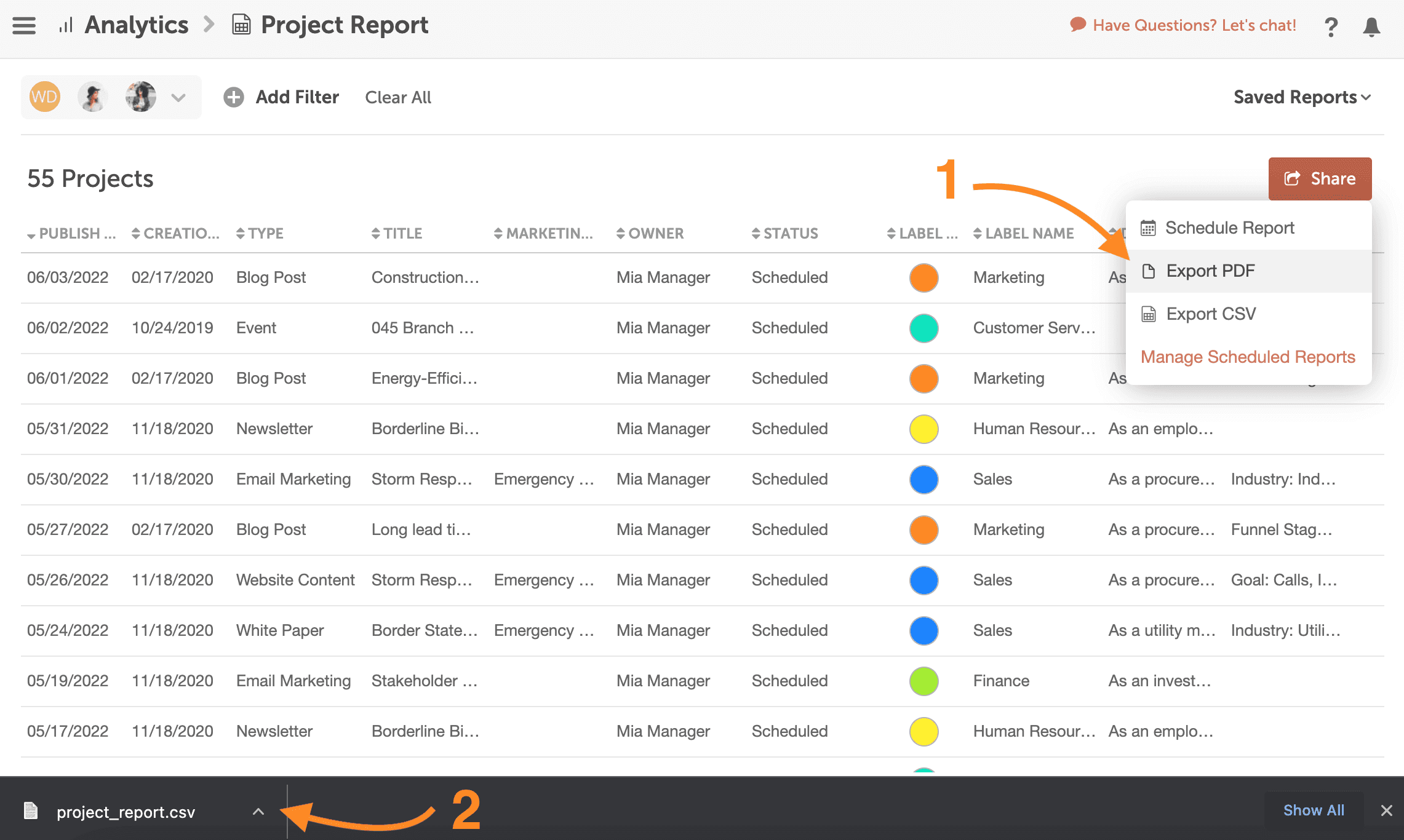 Prove Team Productivity to Clients
Problem: There's no easy way to show managers or clients how many blog posts, social campaigns, press releases where sent in a specific time frame.
Use Case: You work at an agency are you are responsible for executing the marketing activities on behalf of a client company. The client wants to know how many activities were completed in the month of July.
Use the Project Report to export a list of all the projects you published on behalf of the client.
1. Click Add Filter and select Publish Date. Add the selected dates.
2. Click Add Filter and select Color Labels. Add the selected category.
3. Click Share and select Export CSV.
4. Open the downloaded document.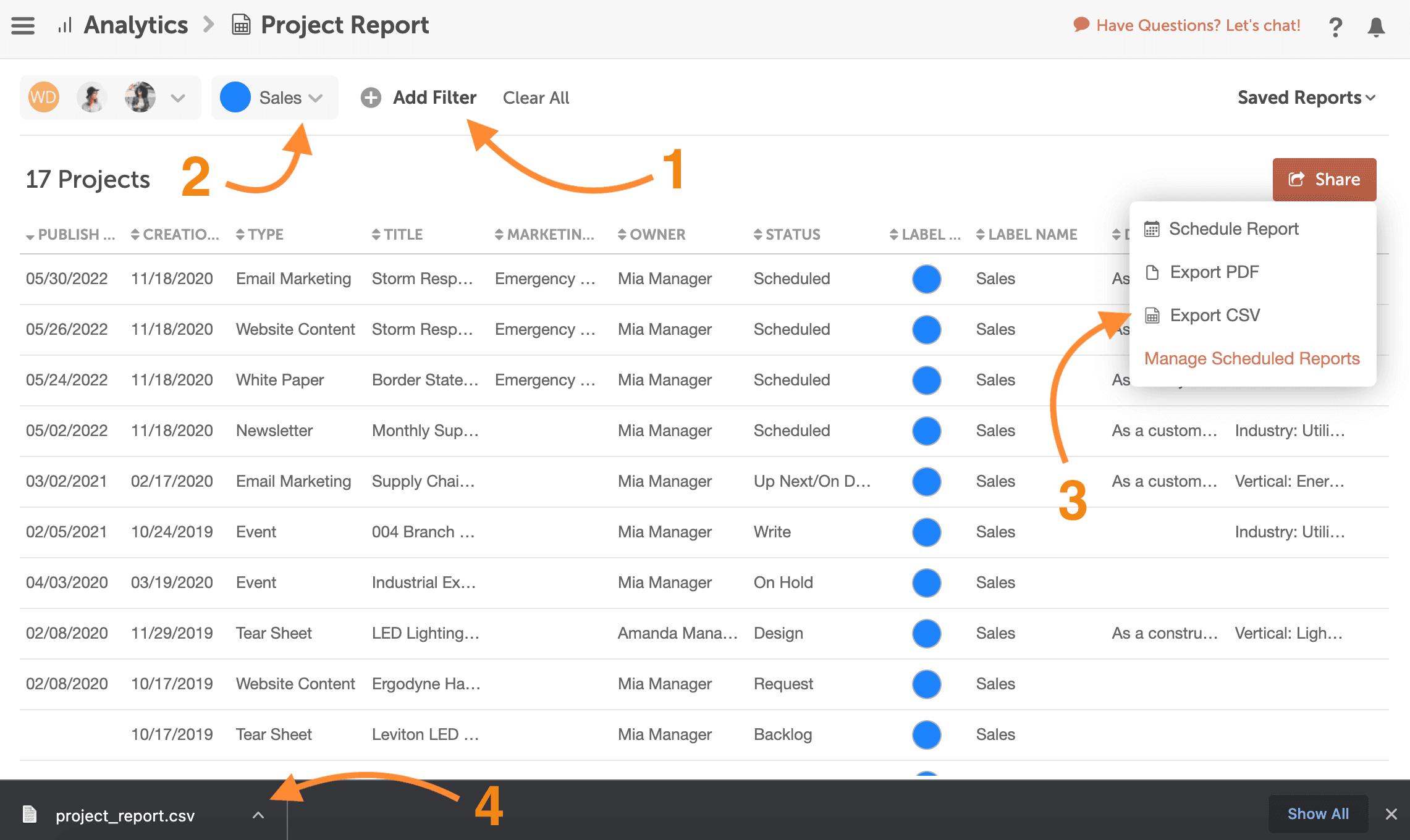 Prove How CoSchedule Increases Productivity Over Time
Problem: You need to know how your investment in CoSchedule is paying dividends in the form of better productivity.
Use Case: You're a marketing manager who is coming up on the 6-month mark of using CoSchedule. You're curious to know if your investment has resulted in more projects being completed and better team productivity.
Use Project Reports to compare your team's activities over two different time periods – say month one of using CoSchedule vs. month six.
Month One of Using CoSchedule

Month Three of Using CoSchedule