Social Templates
You have a love/hate relationship with social scheduling. It's tedious and exhausting, but so crucial to your content strategy.
Which is why we've created social templates. Use social templates to eliminate the repetitive, tedious process of manual scheduling. Create the perfect social sharing plan, fine-tune your messages, and apply a reusable template to any content or social media campaign.
1. Open a Social Campaign and select Templates.
2. Click your selected social template and click Apply.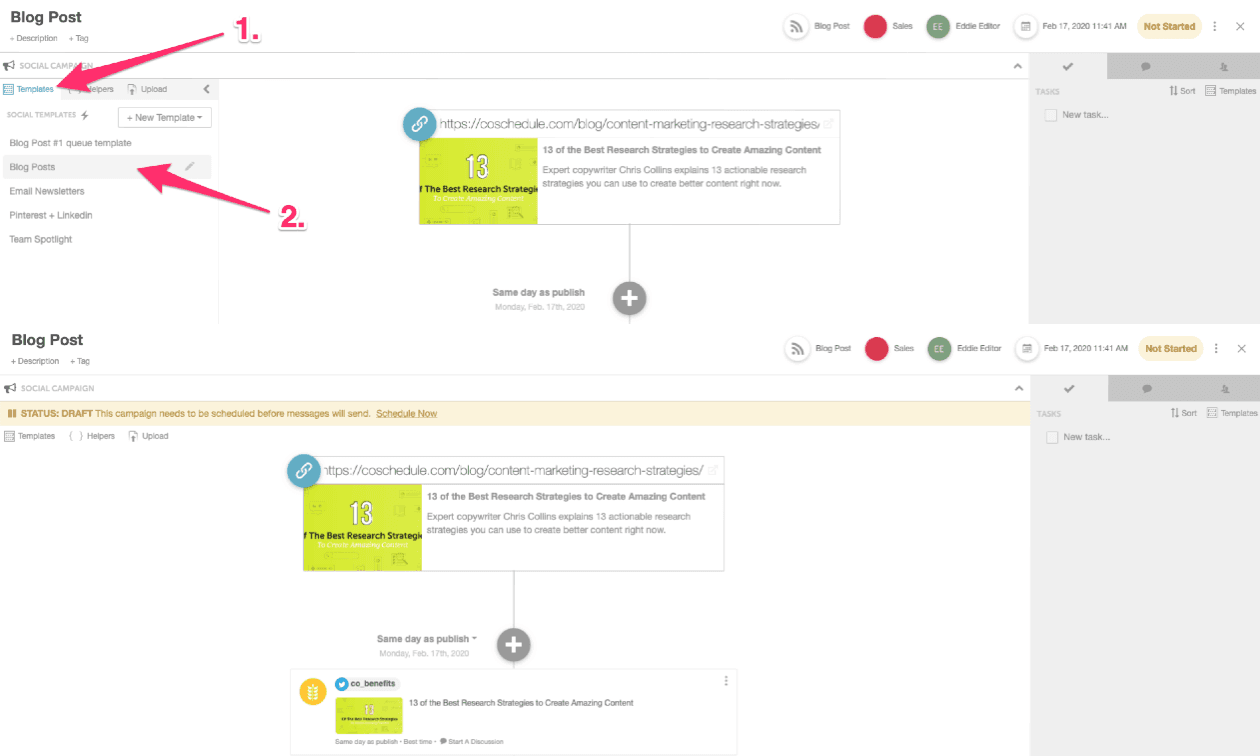 Stop the busywork.
Create a predefined social sharing plan to reuse again and again.
And stay consistent with your social schedule by pre-planning days, weeks, and months in advance with reusable social templates. All you have to do is create a template and add social messages at the right cadence, on the right channels.
Ideas for Social Templates
Not sure what types of social templates would be helpful for your team? Think about the recurring projects you continuously promote on social media.
Here's a list of popular social templates from real CoSchedule calendars.
Blog Post Promotion
Conferences
Webinar Promotion
Customer Testimonials
Podcast Release
Product Launch
Twitter Chat Promo
Each of these projects has an accompanying social campaign to promote them. Building a social template helps your team save time and mental energy when trying to recall how many messages you should create and when to schedule them.
Example Social Template for Evergreen Blog Posts
To inspire your social templates, here is an example of a social template to promote an Evergreen blog post.
This is a great place to start when creating your first social template! We've included some ideas for adding in social helpers (i.e. headline, questions, snippet, etc.) to prompt content ideas. But this is just a starting point/suggestion. Customize your template to make it your own!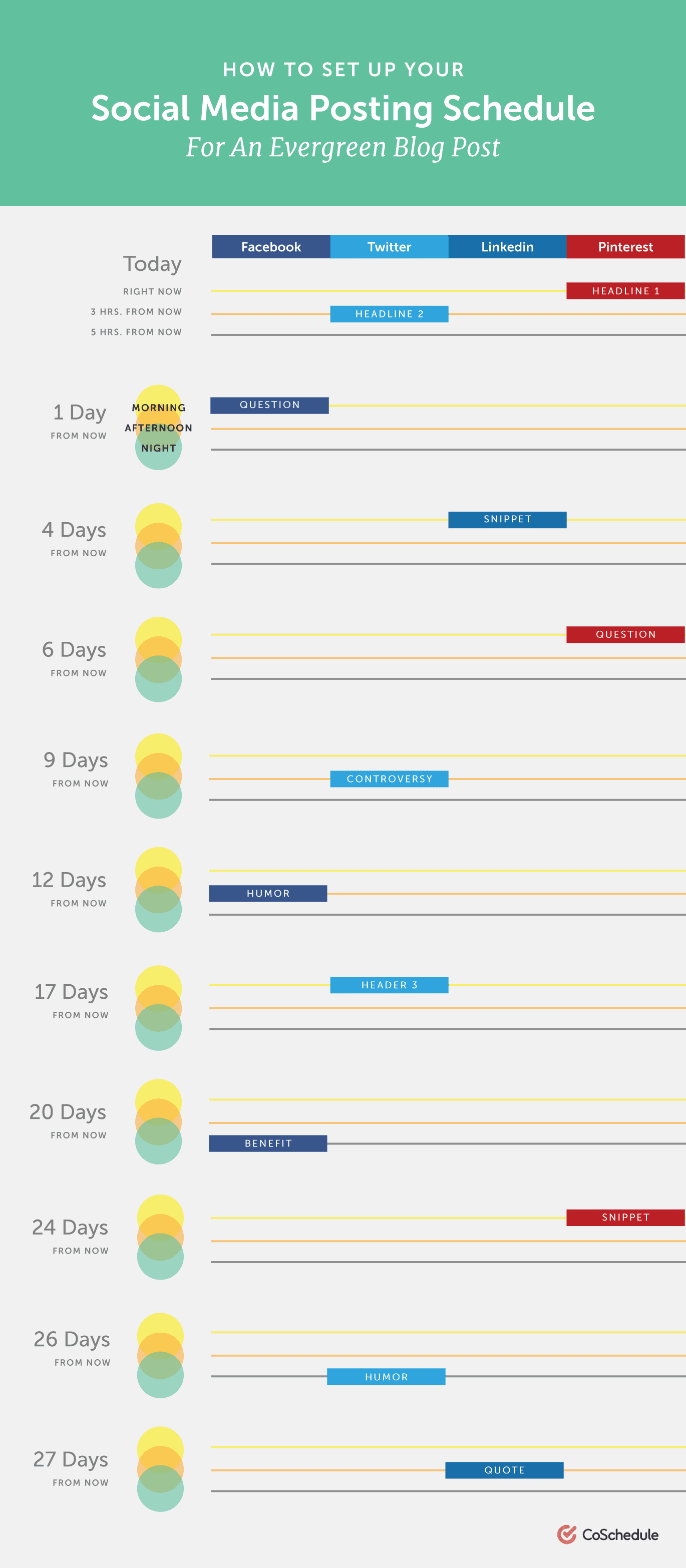 Bonus Tip: Assign morning, afternoon, or night send times using Best Time Scheduling.
Once you've built your social template, save it. Now you can create multiple messages to promote your blog posts in just a few clicks.
Saving you time and mental energy on social media scheduling.
Save Existing Social Schedules
Instead of creating your first social template from scratch, you might have a social campaign you've created for a project you want to repurpose.
View the attached social campaign, and select "Save From Existing..".
This gives you a great starting point when building out social templates. Make edits and updates to the template as needed and apply it to your new projects and campaigns.
By using social templates, you can standardize your social promo timelines AND save tons of time on social scheduling.
Ready to create (or update) your first social template? Go to your CoSchedule calendar to get started.
Need a little extra help? Learn how to create social templates in our help docs.