Social Analytics
Social media reporting is clunky, disconnected, and super time-consuming.
CoSchedule has reports to help you translate data into real information you can actually use to improve your social strategy AND prove the ROI of your marketing.
Here's a quick overview of our robust reports, and how our customers use reports: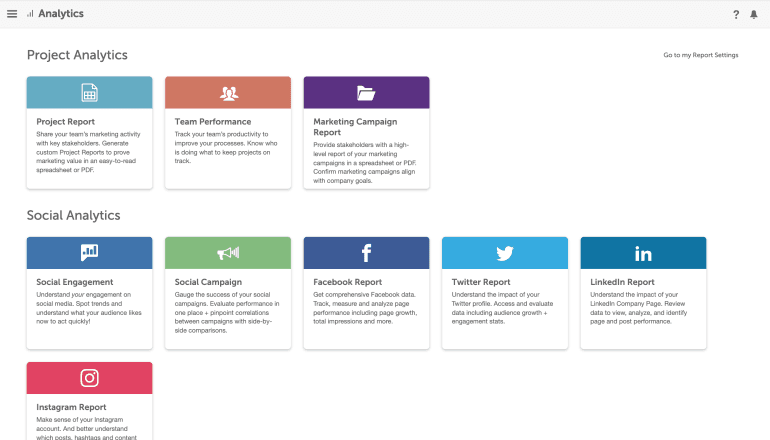 Get An Overview Of Your Entire Social Strategy
You can use the Social Engagement Report to get a clear picture of how your entire social media strategy is performing.
It pulls in performance data from every social message sent – across all of your profiles and networks – so you can quickly identify what's working and what isn't.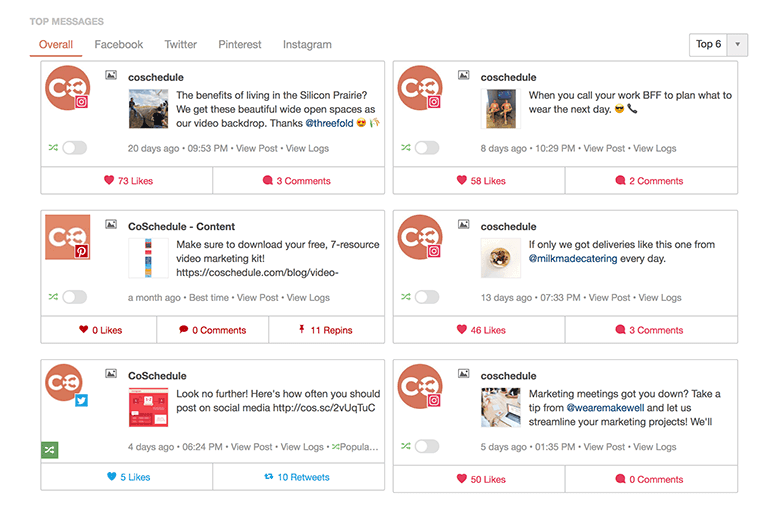 Marketing teams use this report to gauge the health and performance of their entire social strategy.
The Social Engagement Report empowers you with the data to:

Compare how specific channels are performing against one another
Identify top performing messages – across every platform
Visualize trends in engagement over time (across every channel)
Download and schedule reports to share with your team and stakeholders
You can take this one step further by creating custom social reports for specific stakeholders, clients, or marketing initiatives.
Create filtered reports to break out your social performance based on:

Social Profiles
Project Types
Tags
Color Labels
This customization gives the ability to segment social performance metrics the same way you classify projects.
For example, you could create a report to report on a specific initiative (like promoting Membership).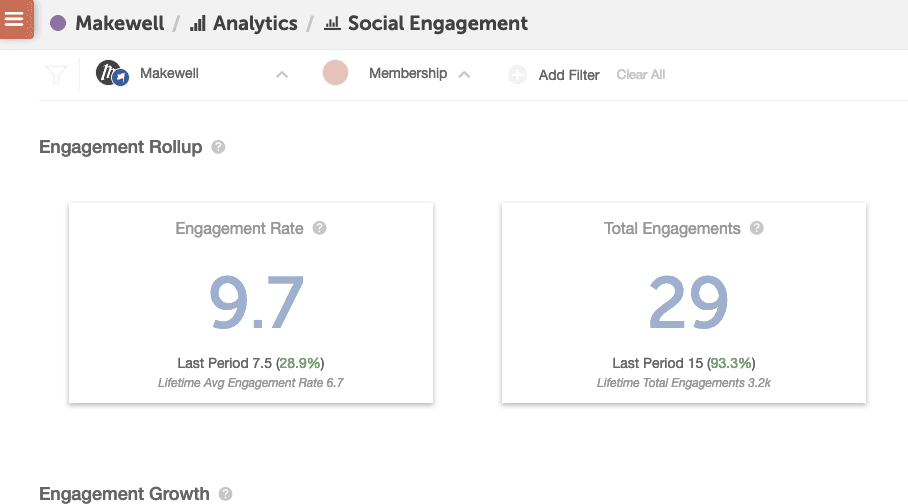 Or review how your Workshop promotion is performing on Instagram.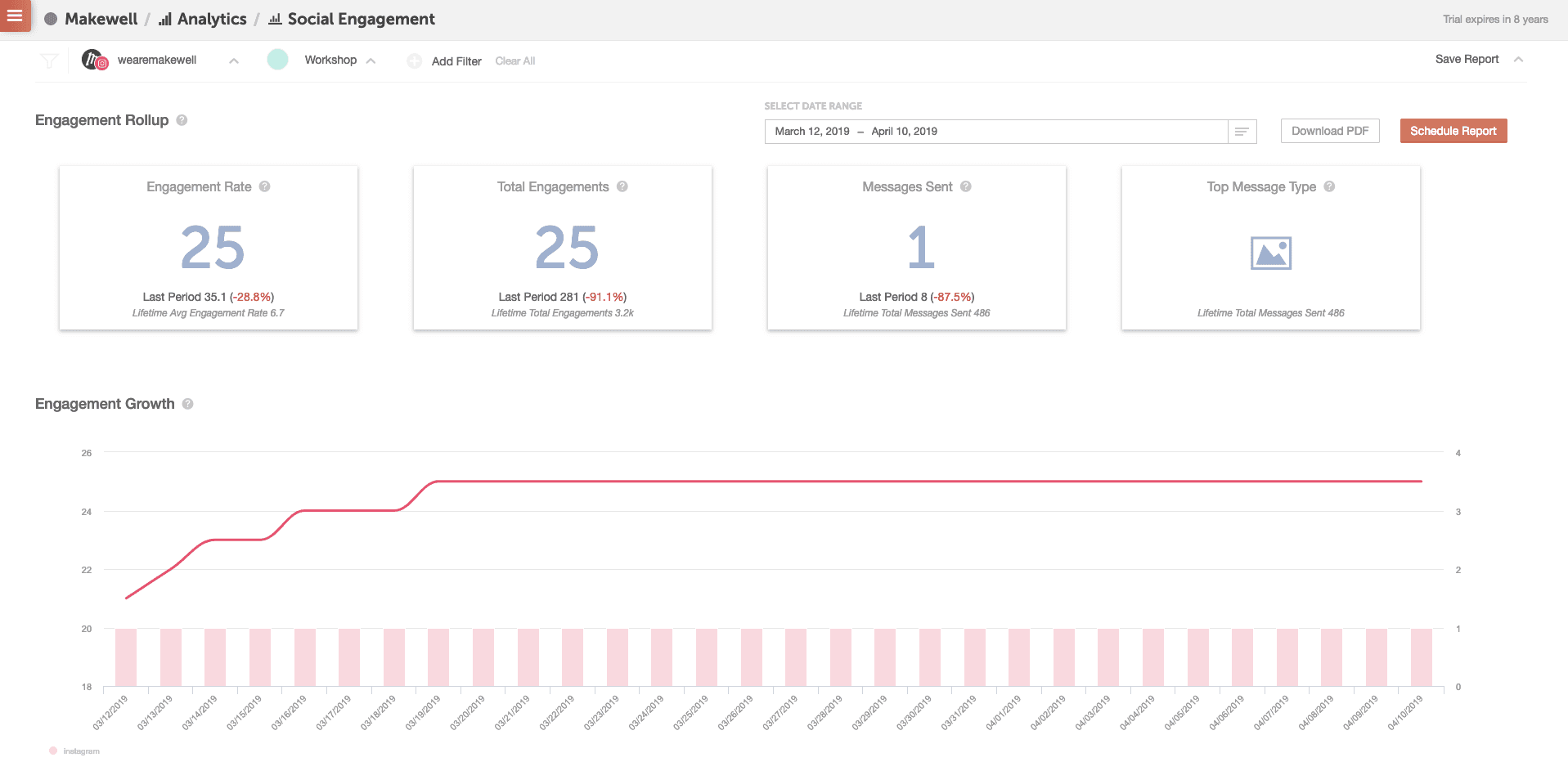 Set the parameters using your report filters to create custom reports your team can actually use – instead of sorting through all of your data while trying to piece together segments one message at a time.
Report On Specific Campaigns Or Initiatives
Use the Social Campaign Report to gauge the success of specific campaigns.
Create, download, and share these reports for post-campaign retro meetings to showcase the impact of social media marketing for specific campaigns.
Or run them mid-campaign to make adjustments or improvements to scheduled messages as needed.
One of the most popular ways teams use this report is to compare the performance of Social Campaigns against one another.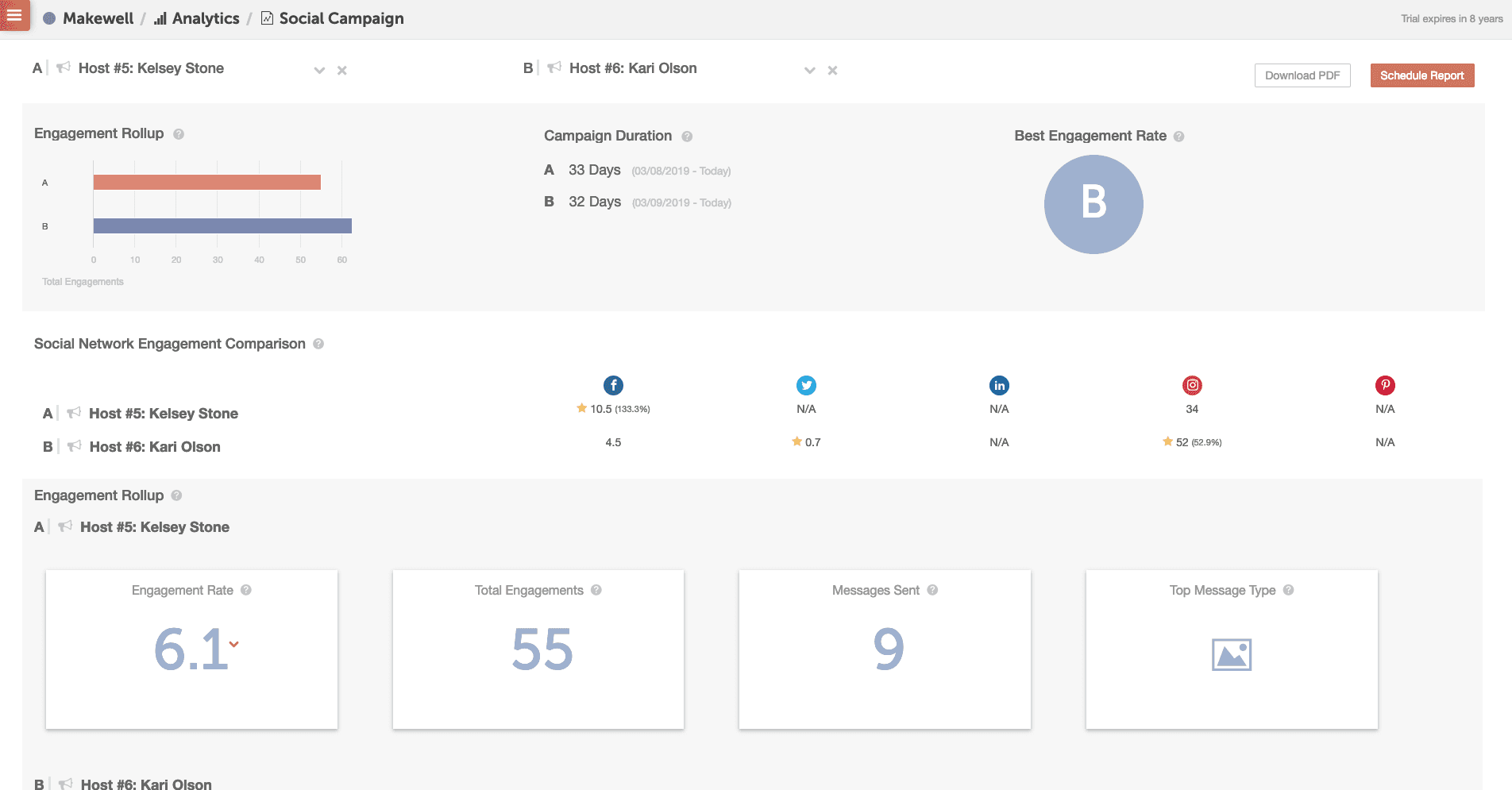 Run comparison reports to analyze, compare, and improve social campaigns for:

Events – i.e. last year's event vs. this year's events
A/B Test recurring social promotion –  i.e. compare this week's podcast episode promotional cadence to last week's campaign.
You can apply this methodology to any recurring project – blogs, webinars, Twitter chats (on paid calendar plans), etc.
Use the findings to set baseline goals for future campaigns and social promotion, improve messaging for recurring projects, and define promotion timelines that are proven to drive engagement on social.
For more info on the Social Campaign Report, visit this help doc.
Review Social Performance On Specific Channels
Depending on your industry, there's probably a specific social channel that drives the most success for your social media strategy.
Run Social Profile Reports to create a report for Facebook, Twitter (on paid calendar plans), LinkedIn, or Instagram.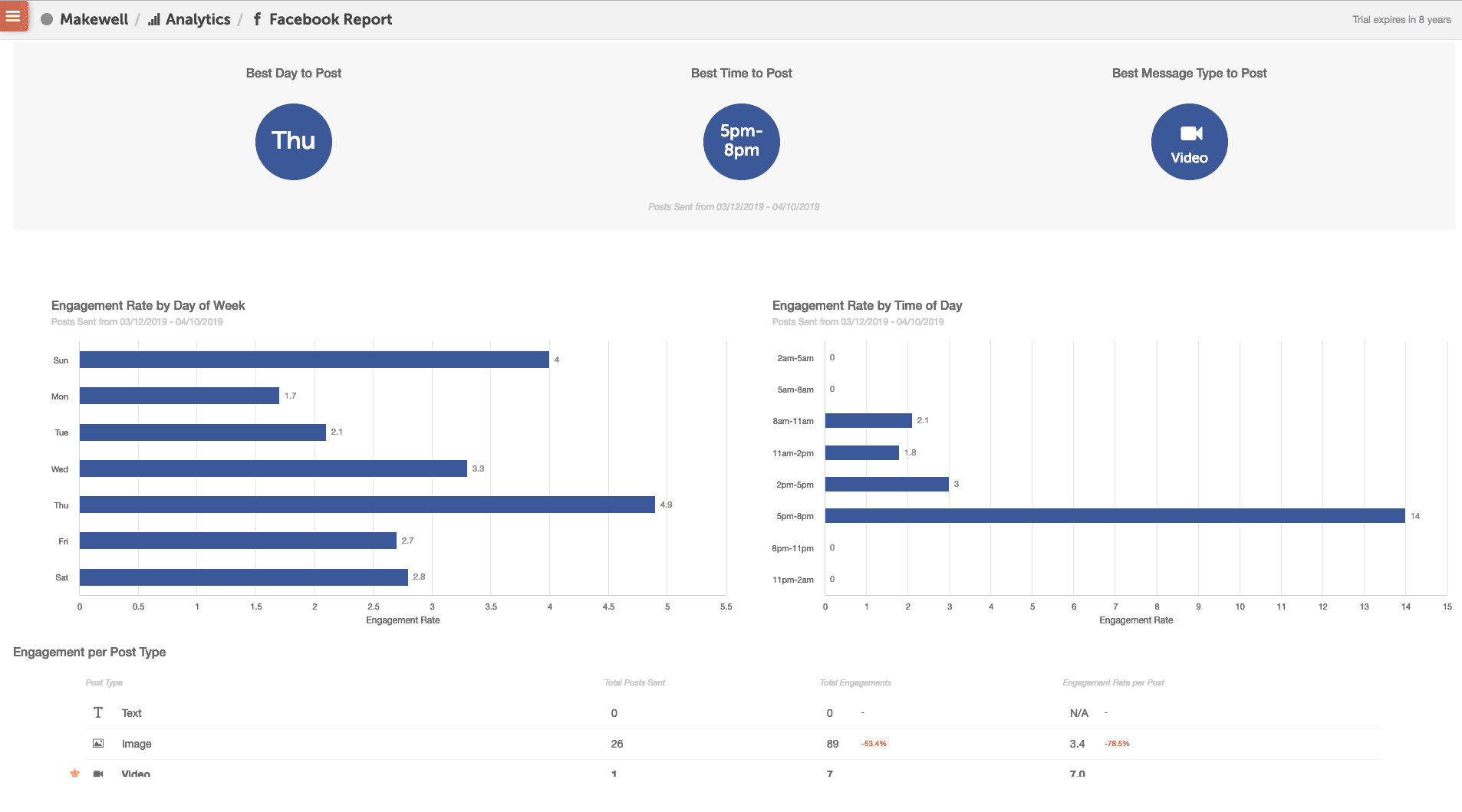 In this report, you can see – by profile – what days, times, and message types perform best on this channel.
Use these reports to fuel your approach to each social media channel.
Algorithms are constantly changing. Keep an eye on your performance on each channel over time to see when (and how) you should adjust your strategy to adapt and continually drive results.
For more info on Social Profile Reports, visit this help doc.
Build Reports For Specific Stakeholders
If you have meetings stakeholders, you can easily share these reports with them to keep them in the loop and prove the ROI of your social strategy.
Schedule recurring emails to give them recurring updates directly to their inbox.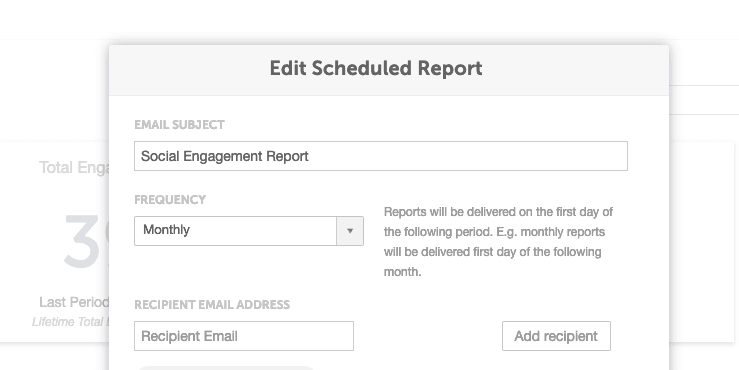 Or download PDFs of your report to share during meetings.
Review your full list of scheduled reports to make sure you've got the right ones created.
And update your Calendar Settings to update report branding. If you plan to share reports with clients or stakeholders, it's a great idea to add your logo to your reports.
For more info regarding Social Analytics, visit our help docs.