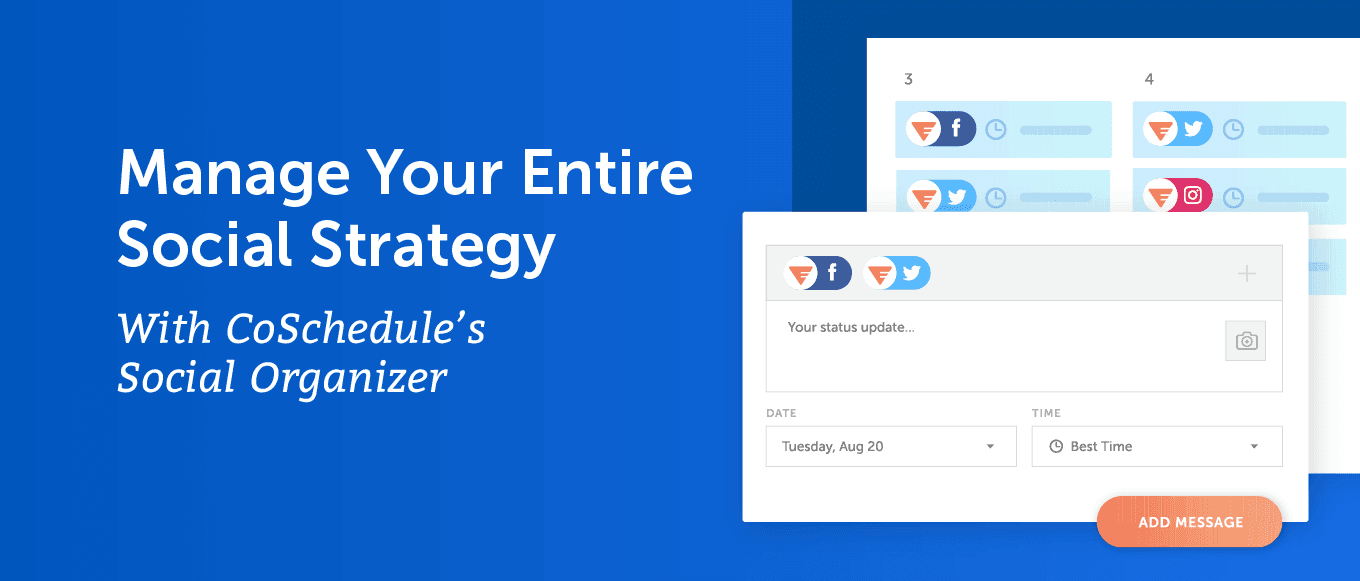 CoSchedule's Social Organizer centralizes your social strategy, so you can create more messages, publish them at the right time, and prove the value of social media to stakeholders.
It's a complete social media management platform – marketers can plan, publish, automate, engage, and measure – all from a single tool.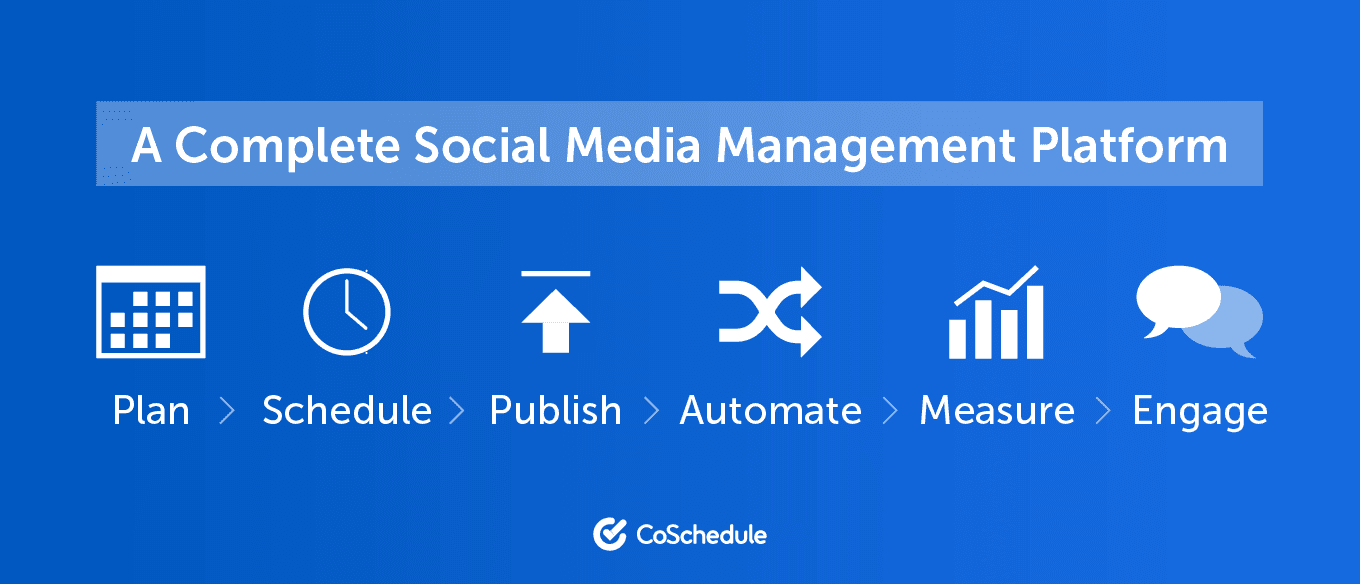 Learn how Social Organizer helps marketers get more ROI out of social media.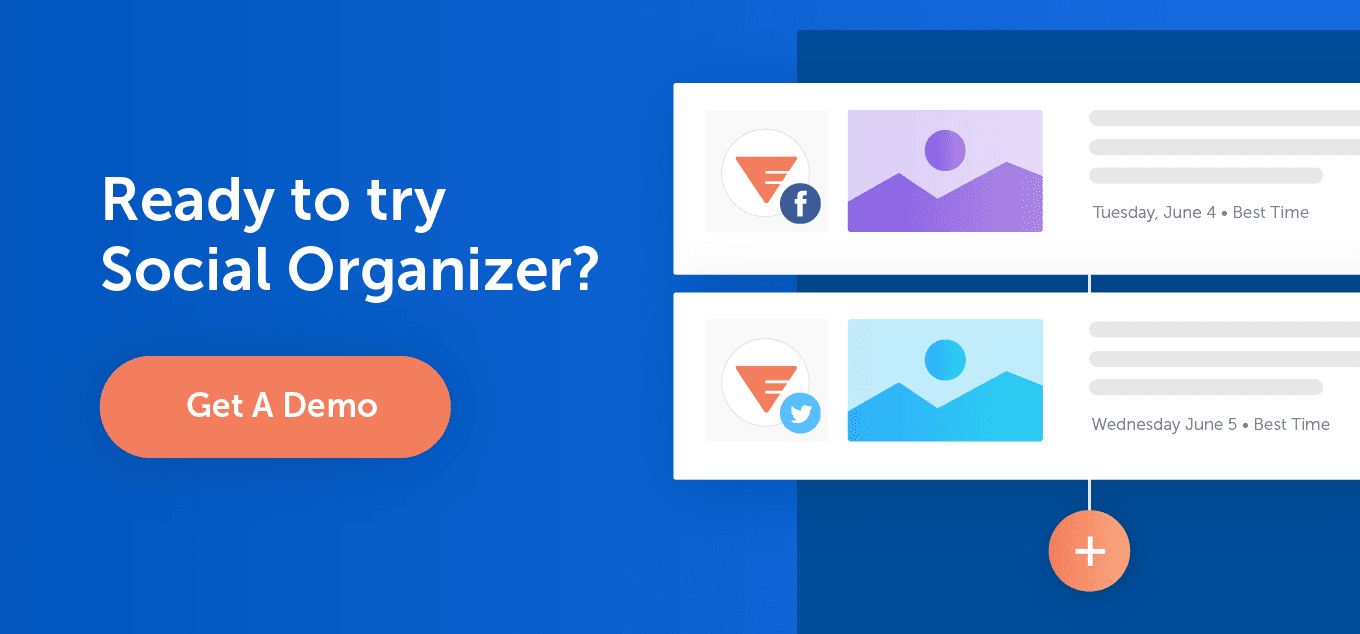 [Plan] Proactively Plan Your Social Strategy
Use Social Organizer to proactively plan your social schedule.
Map out messages to promote your blog posts, events, or anything else you want to share.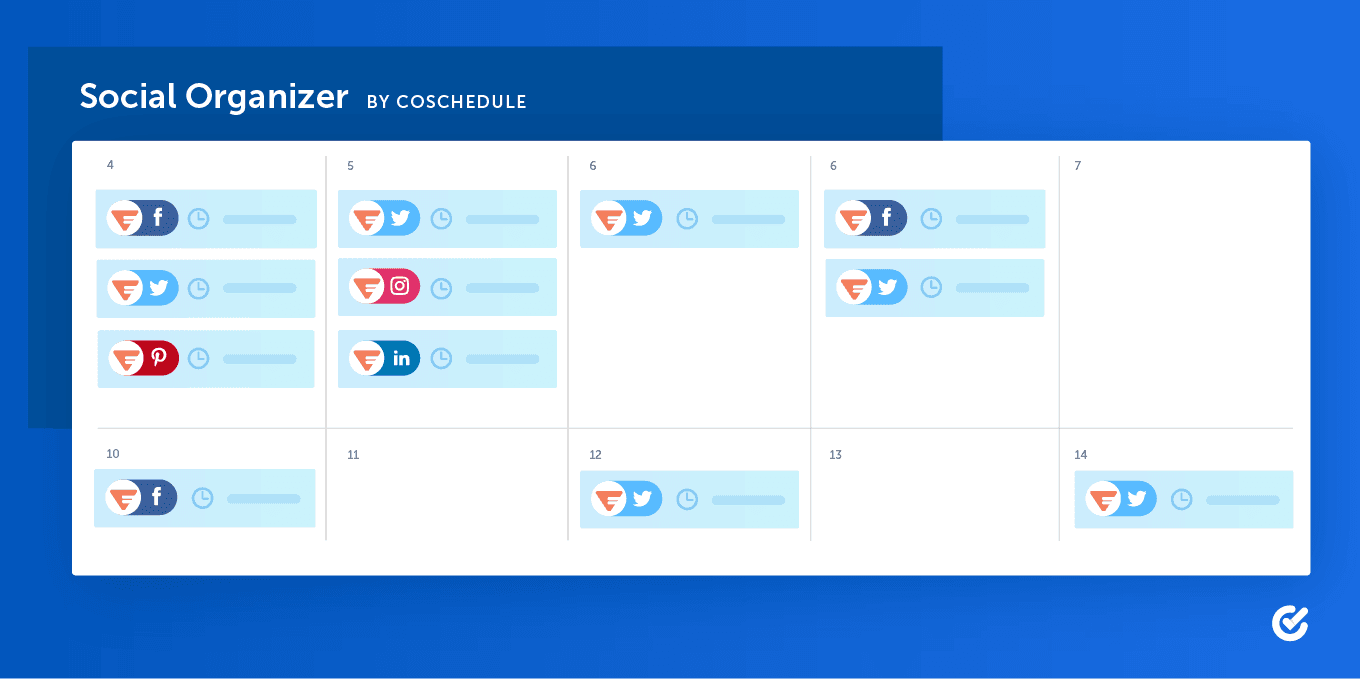 Best of all, you'll l gain complete transparency into how every message supports marketing efforts and business objectives.
[Schedule] Reduce Repetitive Busywork
Social Organizer templatizes your social schedule to create and publish more messages in less time.
Stop wasting time on social media management.
Social Organizer ends inefficient workarounds – like manually logging in and out of multiple networks/tools and endless copy/pasting.
Instead, apply social templates to create full promotion campaigns in seconds.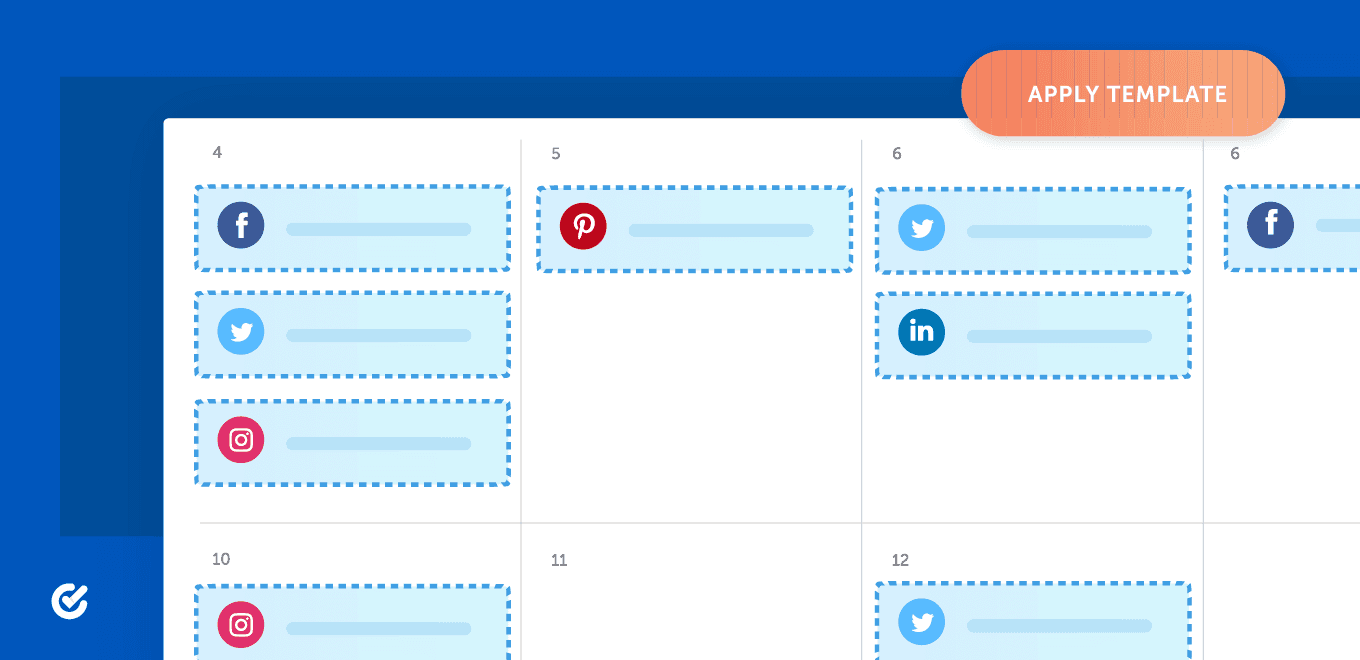 You'll spend less time on the busywork of social media and more time on strategy.
[Publish] Automatically Set It And Forget It
Intelligently share messages at the perfect time to increase reach and engagement.
Social Organizer eliminates the guesswork in social scheduling, so you can focus on sharing messages that captivate your audience.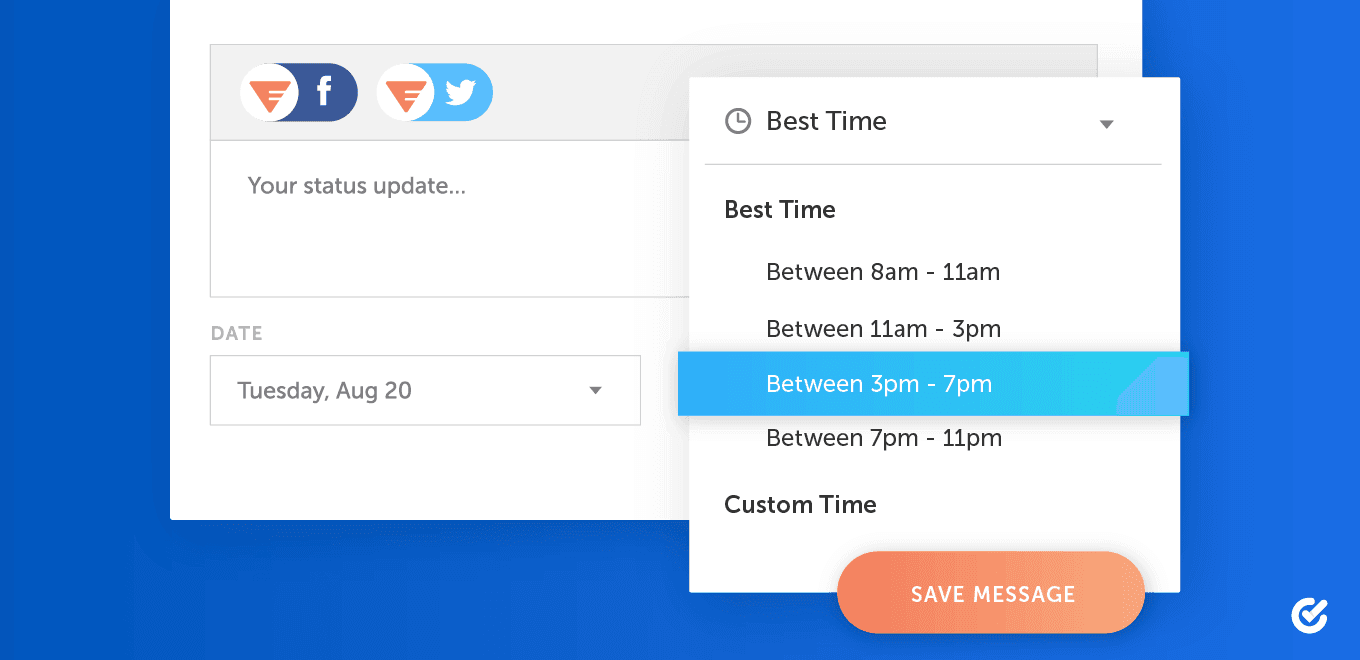 There's a science to effectively scheduling social media.
When to post? How often to post? How often should I reshare?
Unfortunately, decoding that formula takes time.
With Social Organizer, you'll consistently share social messages at the optimal time for engagement using Best Time Scheduling.
[Automate] Auto-Fill Your Social Calendar With Your Best Messages
How great is your top performing social content if you only share it once?
Use ReQueue to set your best messages on autopilot.
Fill in the gaps on your social calendar with top-performing messages to get more engagement.
Best of all, you'll have complete control of the days, times, and sending frequency.
Know with confidence your messages are sent to the right places (at the right time)…with minimal effort.
[Measure] Prove The Value Of Your Work
Schedule and share recurring analytics reports to prove the success of your social strategy.
Your boss, stakeholders, and/or clients need to know your social strategy is driving real results.
With Analytics in Social Organizer, you'll identify your top social content, measure campaign performance, and gain valuable insights into specific profiles.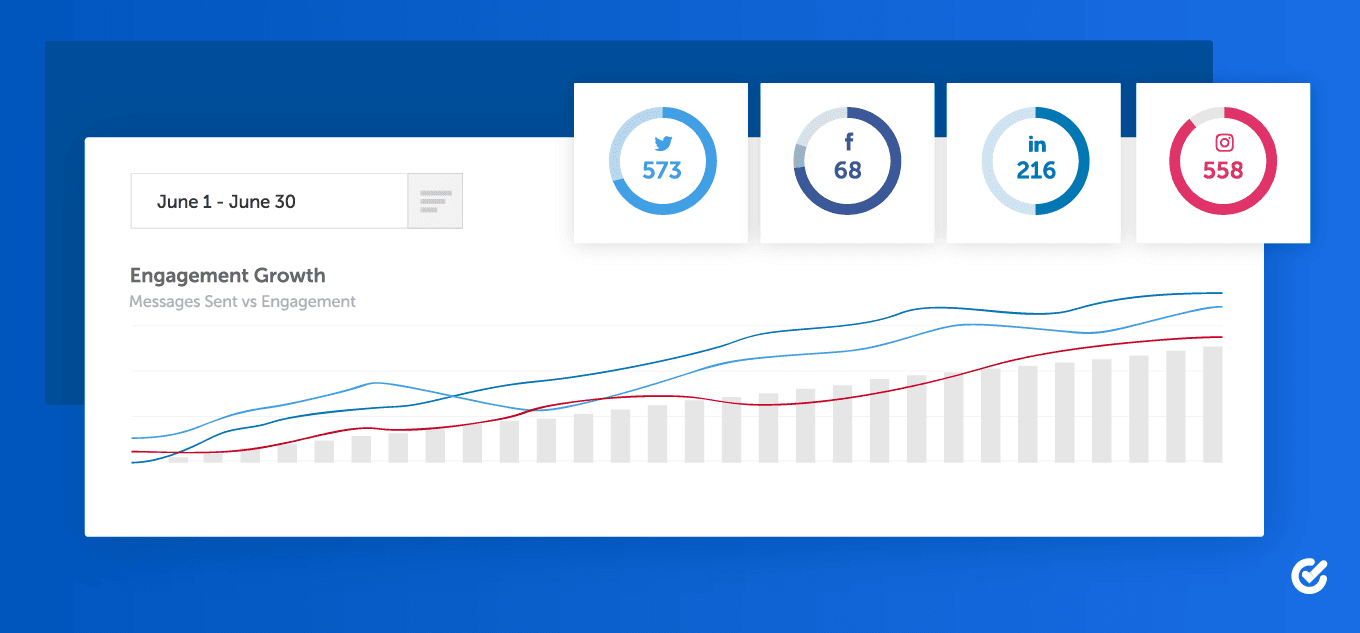 You can improve your strategy with recommendations backed by data.
Then schedule and share recurring reports to your stakeholders in a report they'll actually understand.
[Engage] Monitor Social Conversations
With Social Conversations Inbox, you can connect with your audience in real-time to build a loyal, engaged social following.
Funnel incoming comments, direct messages, and mentions from social media into a single-inbox.
Answer questions about your product, services, or company. Provide incredible support, troubleshoot issues with customers, and engage with your fans.
With Social Conversations Inbox, you'll never miss an opportunity to connect with your audience on social media.
Organize Your Marketing In One Place With The CoSchedule Marketing Suite
Social media is just one piece of your marketing strategy.
Your marketing team needs other software besides a social media management tool.
The CoSchedule Marketing Suite is a family of agile marketing products that will help you focus, deliver projects on time, and make your team happy.

The CoSchedule Marketing Suite includes:
Marketing Calendar:

Visualize every project in one collaborative, real-time calendar.

Content Organizer:

Content marketing software to drive strategy, consistency, and growth

Social Organizer:

Social media management software to plan, publish, engage, and measure.

Work Organizer:

Team collaboration software to manage your team and projects.

Asset Organizer:

Digital asset management software to share and organize marketing content.
Your team is looking for the tools to complete more work, deliver projects on time, and prove their marketing value.
The solution: the CoSchedule Marketing Suite. Organize everything – work, content, assets, and social – in one place.