Events allow you to display any launch or company event to your entire team.
To create an event, click + on the date you would like the event to be scheduled and select More Options > Calendar Event.
Enter your event information and even add a color label. When finished editing, click Add Event.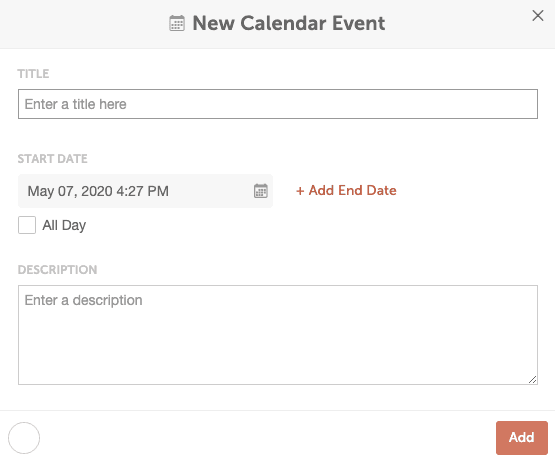 Note: Need to plan an event? Use projects for more flexibility when working with your event. Easily add tasks and discussions or promote your event by adding a social campaign.
Do you have any specific feedback for us?
We appreciate any feedback you're willing to share.