Events allow you to display any launch or company event to your entire team.
To create an event, click + on the date you would like the event to be scheduled and select More Options > Event.
In the "New Event" window, select the Event Name and scheduled Date and Time. When finished editing, click Add Event.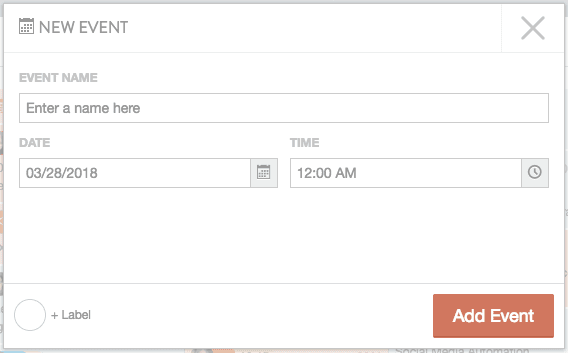 Note: Need to plan an event? Use projects for more flexibility when working with your event. Easily add tasks and discussions or promote your event by adding a social campaign.
Was this article helpful?
Click on a star to rate it.
Average rating / 5. Vote count:
No votes so far! Be the first to rate this post.
Thank you for your rating!
Thank you for your feedback! If you have any additional feedback, please email us at support@coschedule.com.
Thank you for your feedback!