Only 4% of you would have really cared about our blog in 2015 if we didn't plan ahead.
Yikes.
But we avoided that. And this blog planning process you're reading about is exactly how we got started.
You can use this process, too, for your blog planning.
After all, this is the year you're resolving to become an even better blogger. And that New Year's resolution isn't a fad for you.
No, sir.
This year, you're going to plan your blog publishing goals, and you're going to hit them. You're going to publish awesome content—better than ever before.
Here's exactly what you need to do to plan an awesome blog:
Start with a simple survey.
Explore your topics.
Know how often you can realistically publish.
Plan your content.
You might think that planning your blog is going to take some time. That's only a few initial hours so you can dive right into writing when you're ready—and you won't have to worry about finding inspiration at the last minute.
I promise you'll save time with blog planning by knowing exactly what you'll create well ahead of schedule. And that will help you create consistent content—and give you the time you need to make it awesome.
Want to use Click to Tweet on your blog?
Get Your Download Now
Plus, join our email list to stay up-to-date.
Success! Your download should start shortly.
Tired of the marketing mess?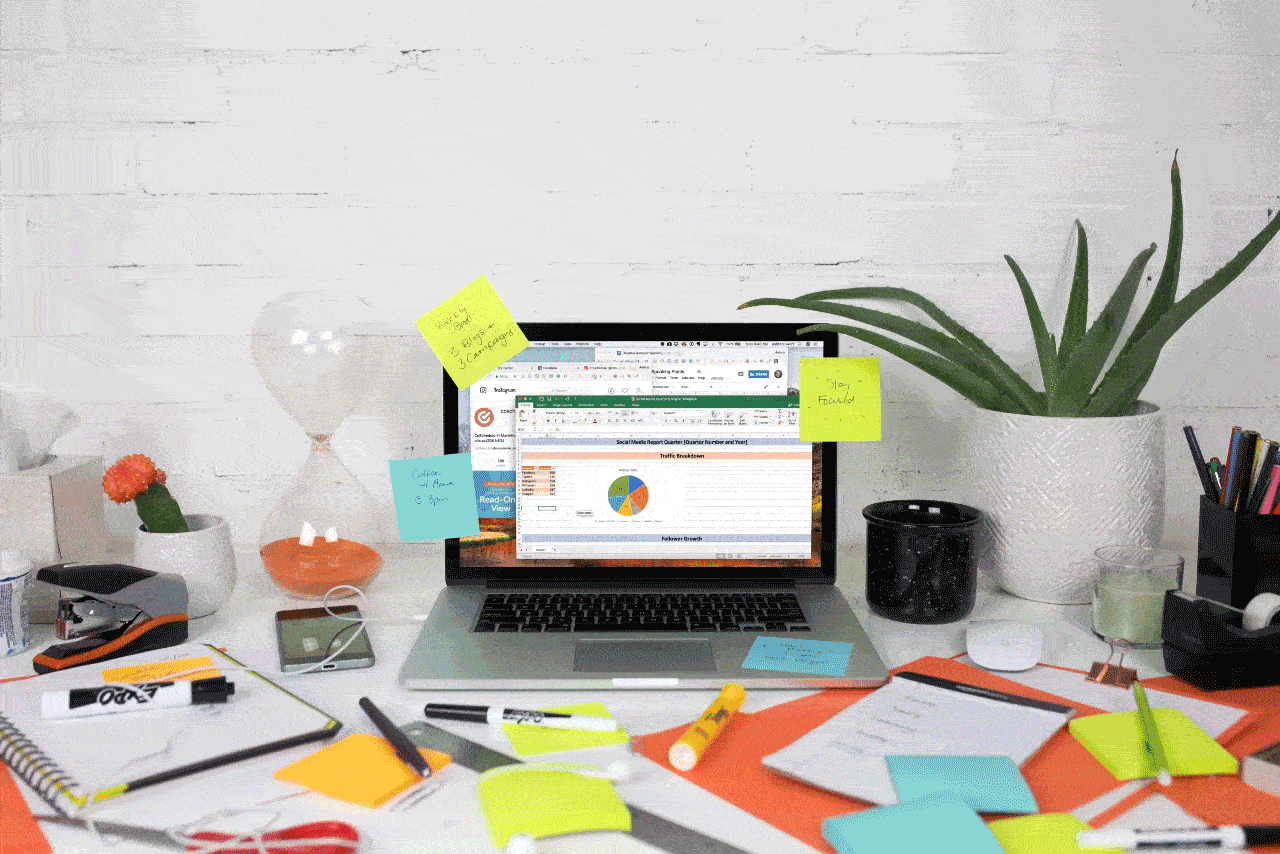 Awesome news! You're invited to a 1-on-1 marketing demo of CoSchedule! In 30 mins or less, you can see how to:
End the frustration of missed deadlines.
Get total visibility into ALL of your marketing in one place.
Save 20 hrs this week alone (and every week after).
If you've ever kicked the tires on CoSchedule, now's the time to see what it's really like.
Success! Your download should start shortly.
Clean up the chaos with your CoSchedule editorial calendar!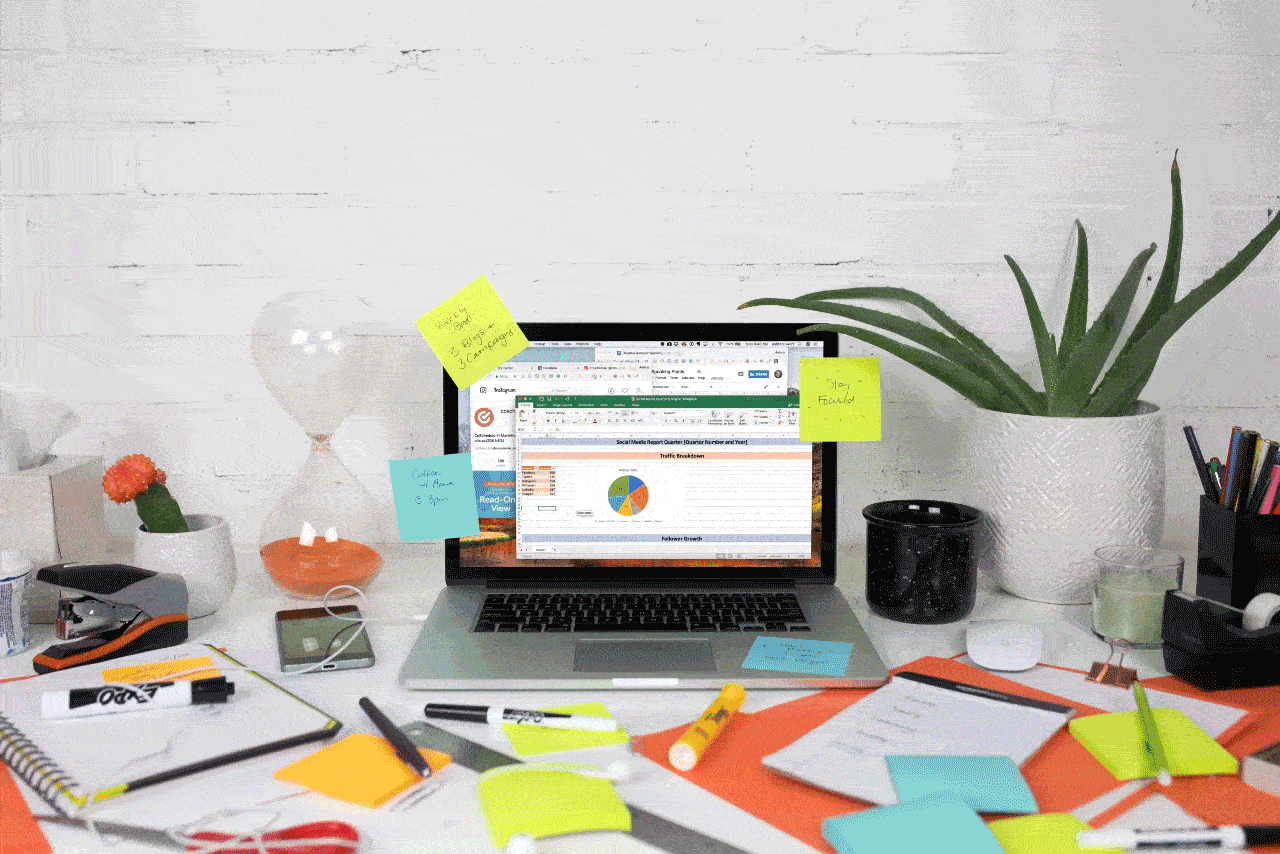 With CoSchedule, you'll:
Save time with blogging, social, and email (think HOURS every week)
Schedule your social posts in batches (and increase your posting frequency) super easily
Get your sh*t together (and hold yourself accountable to publishing like the boss you are!)
Now's the perfect time to start your 14-day free trial to see for yourself!
How To Find Out What Your Audience Actually Wants
Let's be honest: This topic's been beaten to death. But understanding your audience is the only way to win on the Internet.
Without surveying our audience at CoSchedule, we would have created tons of content that only 4% of you would have really cared about.
Your audience's needs change once in a while. Get connected—there's never been a better time than now.
Want to use Click to Tweet on your blog?
A simple survey is the easiest way to get to know your audience.
Draft your questions.
As you explore your questions, think about this:
Understand how you'll use the data from each question.
Ask only enough questions to be able to make informed decisions.
We recently launched a survey to help us understand our subscribers. Before we launched it, I knew exactly how we were going to use every question to get to know all of you just a little bit better.
This understanding will help you eliminate some needless and repetitive questions.
But in general, you should have questions about these things:
Role, title, or position to filter the results according to different responsibilities
Challenges to connect your product or service with their needs
Measurements for success to prove your value in ways they deeply understand
Ways they gather information to connect with them the way they'd enjoy most
Share your survey.
There are a ton of different survey generators out there—SurveyMonkey, SurveyGizmo, QuestionPro—among many more. We've used Survey.io and Polldaddy at CoSchedule.
Once that's ready, send it to your email subscribers and share it on your social networks, blog, website, groups, and generally anywhere your audience is.
Analyze the results.
You began this process knowing exactly what you wanted to get out of every question. How did your thoughts hold up?
Look for generalities across your customer base and filter them to find unique results.
For example, this graph shows our blogger audience's biggest challenges. We can use this information to create content you should really dig.
3 Simple Steps To Find The Best Topics
You didn't do a survey just because it was fun. Follow these three simple steps to actually connect what you want to say with what your audience wants to hear.
1. Brainstorm what you want to talk about.
Keep this high level. We're not talking about specific blog posts or any other content types yet—just big keywords that describe your business.
These are your unique advantages—the areas where you stand out from your competition—your thought leadership.
2. Connect those topics with your audience's needs.
Last month, we thought our audience's biggest challenge was working with teams. It turns out, that's not your biggest challenge, is it?
We thought we'd create lots of content about working on teams. But our survey results showed us that not only do 58% of bloggers do what they do solo, 20% of them said their biggest challenge is actually planning their blog content.
Only 4% of bloggers said their biggest challenge was relying on their team members to get things done.
Boy, were we wrong.
Understanding your customers' biggest challenges—and connecting your topics appropriately to their needs—is the only way to make sure your blog planning will be successful.
After this realization, we took a step back. Well, we kind of jumped back. Back to the drawing board to follow the process you're reading about right now.
3. Choose the topics that are most likely to be successful.
Now, there might be a ton of ideas you could pursue. Pick the ones that your audience will connect with the most.
Those are the topics you'll use for the entire year, right? Don't get too stuck on these:
Don't choose 12 topics to cover once a month. These topics are your content core—and you can't cover them all at once—and only once a year—then revisit them again an entire year later. More on that in a bit.
You know what you want to cover. Make room to test and verify the content is working. This is as simple as auditing your content after a couple months.
How Can You Actually Plan Your Content Most Effectively?
In my opinion, the hardest part is over. The easiest part is actually planning—now that you know the topics you want to cover.
Here we go.
Plan your publishing frequency.
Now it's time to hone in your resources to tackle the things that really matter. You need to determine the frequency you can realistically publish your content.
Take the amount of topics you want to cover and divide that number by the frequency you can realistically publish. That outcome is the amount of times you should publish content on each topic in the timeframe of your frequency.
Alright, I'm absolutely not a math nerd. So here's an example:
Let's say you want to cover 4 topics in depth and you can realistically publish 2 blog posts a week—so roughly 8 posts in a month.

That means you can realistically publish 2 posts on each topic in a month, with a little wiggle room for other posts like guest or seasonal posts.
It's not an exact science, nor should it be. But it will help you get a general idea of how you can cover each topic in detail.
Want to use Click to Tweet on your blog?
Let's say you want to cover one topic a little more than another—perfect. Just change your frequencies a bit.
At least now you'll be aware of topic "favoritism" to be able to change how you use your time if you need to.
Define your story flows.
For each of your topics—I'm talking about your audience's biggest challenges and how you help them—brainstorm the best ideas you have that address those needs.
Those ideas will make up your story flows, or more simply put, how you'll share information about your topic from beginning to end.
Now all you need to do is organize those thoughts in the best chronological order for your audience. This is the order in which you'll tackle those ideas when you actually create your blog posts—and any other content type you're going to experiment with.
Combine your story flows with your frequency.
Now you can tell your stories in the right order—and at the right frequency.
The right order.

Organize your ideas for each topic in the best way to help your audience move from the first to the second, to the third, and so on.

The right frequency.

You know your optimal frequency you can actually publish your blog posts. And you know how many topics you have and the rate at which you'd like to publish posts on each topic.
Plan the ideas you'll cover for each topic throughout the next two months.
Why plan only two months out?
It's natural that you'd like to learn how to do this for the entire year.
This process helps you get there—especially by knowing your topics—but you also need to make sure your blog planning is working.
You need to create content for a month, then test how that worked the following month. But in that second month, you still need to create content.
This gives you the opportunity to understand if one of your topics isn't doing so well. If that's the case, you can:
Try ideas that only appear later in your chronological list for that topic (maybe you started too amateur for your audience)
Increase the frequency of posts for a more successful topic
Change that topic to another you might have opted to hold off on
You also have the chance to plug in hot, timely posts without having to reschedule lots of subsequent posts later on.
After a month, review what's working and what's not. Then plan another month out so you're always two steps ahead.
Want to use Click to Tweet on your blog?
Your Next Step For Blog Planning
Enter your ideas into your editorial calendar—and assign tasks to complete those ideas as blog posts—in the order and frequency you've defined as the best.
And there you have it. You're ready to rock at blog planning—which will save you a bunch of time down the road, help you create more consistent content, and focus your efforts on content that should result in success.