The CoSchedule API attempted to reach the WordPress admin area, but it was not accessible. This error indicates that the basic HTTP authentication is required to access the directory.
How do I fix this?
In your CoSchedule calendar, go to Settings> Integrations > WordPress > Manage WordPress Site Settings > select site name > click Refresh Connection.
Under "Basic HTTP Auth" click Enable. You will then be prompted to enter your admin credentials.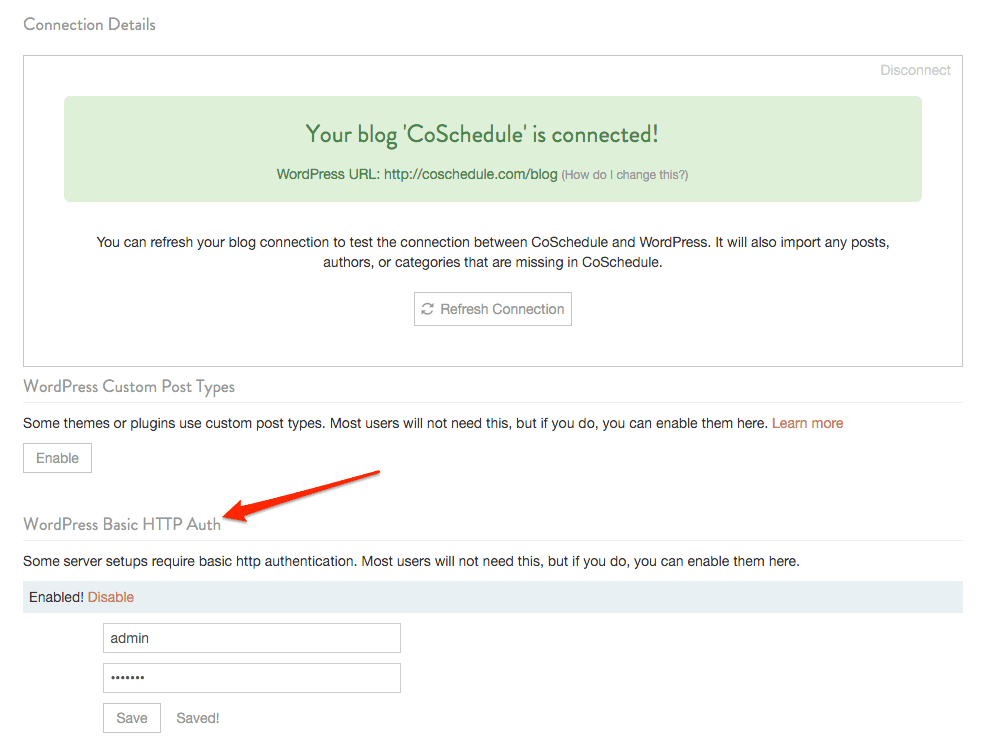 Was this article helpful?
Click on a star to rate it.
Average rating / 5. Vote count:
No votes so far! Be the first to rate this post.
Thank you for your rating!
Please let us know if there's any additional feedback you'd like to give.
Thank you for your feedback!