The WordPress plugin iThemes Security (previously known as Better WP Security) has a known conflict with CoSchedule. However, it can be easily fixed with a change to the plugin's settings.
If iThemes Security is installed, the "Filter Suspicious Query Strings" tweak will cause problems in CoSchedule. This can be resolved by doing the following:
1. Click on Better iThemes Security's "Settings" tab.

2. Choose "System Tweaks" from the drop-down list.

3. Make sure the "Filter Suspicious Query Strings" option is not checked.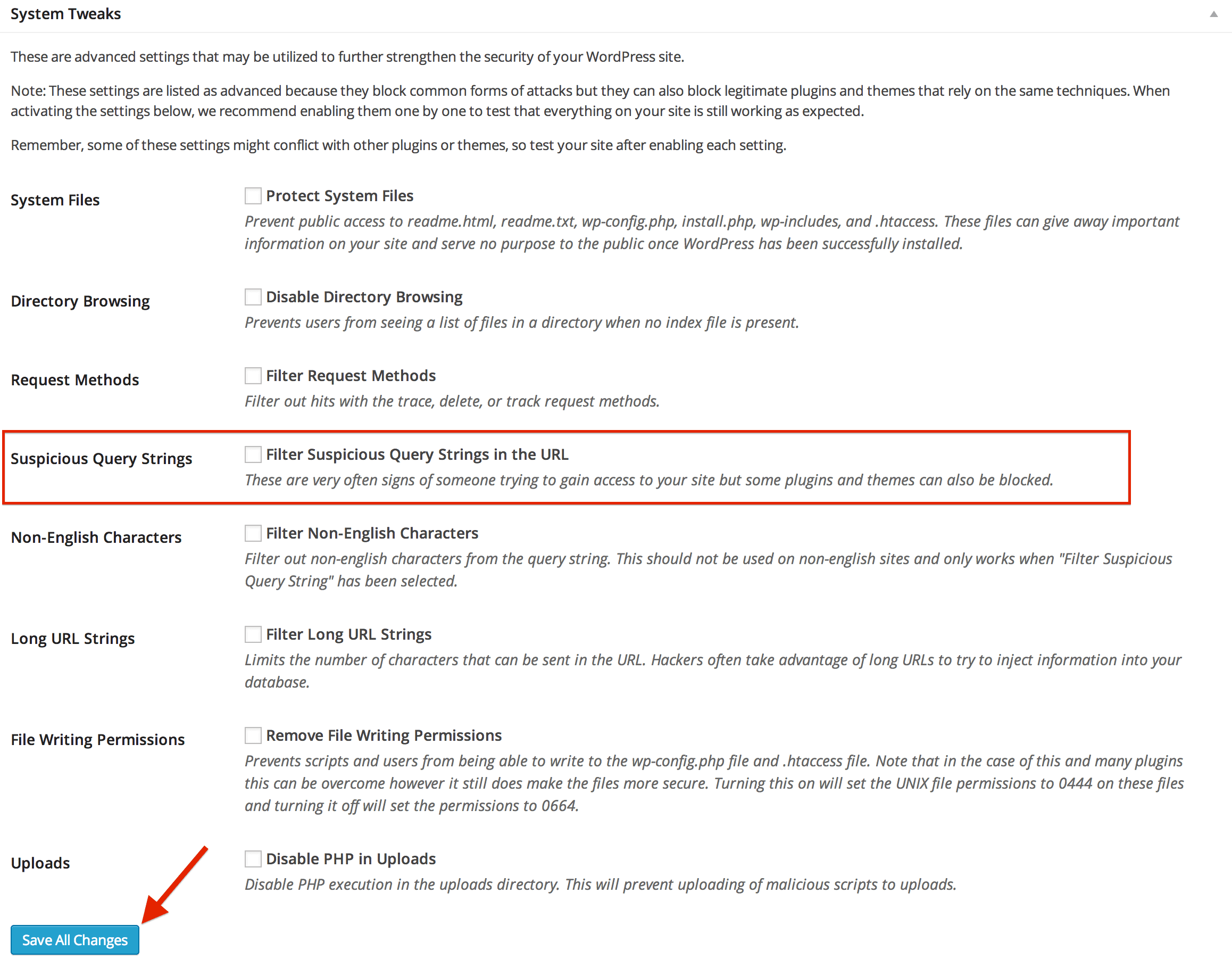 Click Save All Changes.
Do you have any specific feedback for us?
We appreciate any feedback you're willing to share.