Creating Social Messages for Old WordPress Posts
Repromoting old WordPress posts help you get more eyes on your valuable content. Too many people spend a lot of time creating great content and don't promote it enough, but with the Social Campaign, you can easily repromote any of those posts that you have spent time on.
---
Search for WordPress Posts
To repromote any old WordPress posts, first
search for the post
using the calendar search in the top-right hand corner.
Once you find the WordPress Post project, click to schedule social messages.
---
Schedule Social Messages in Social Campaign
To repromote your WordPress post, go to the Social Campaign inside of the WordPress Post project. Inside the Social Campaign, select the day you want to schedule your social messages on, then click
+
.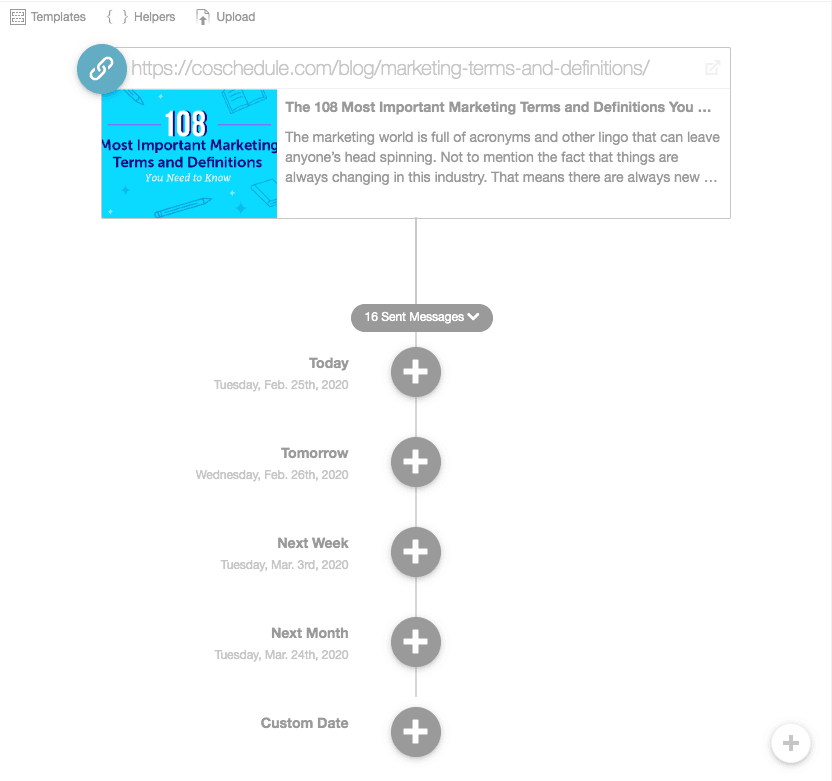 Once you have created all of your new social messages for your old WordPress post, they will show up in the Social Campaign.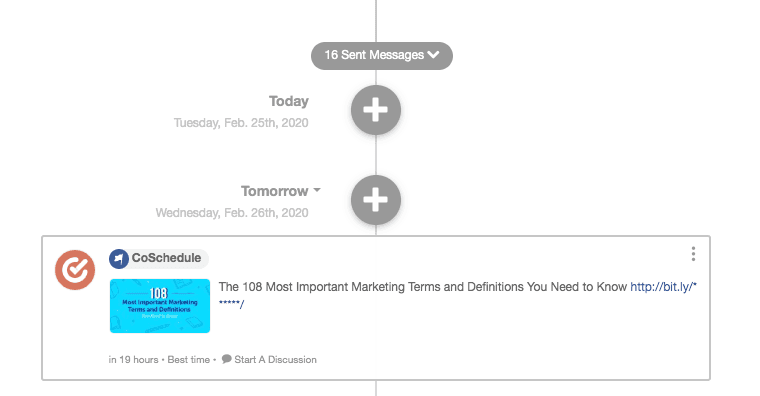 To view all of the old social messages that you have scheduled for this WordPress post, click 
Sent Messages
. At any time, you can schedule more messages for this WordPress post by using the Social Campaign.