If you have restricted access to your website (e.g. firewall), you should notify us. You will need to allow our server IP address access through their firewall in order to properly sync data between CoSchedule and WordPress.
You should not attempt to determine the IP address of CoSchedule servers on your own, as we use a distributed system with non-static IP addresses. We'll provide a static proxy IP address upon request.
To enable a static proxy IP within CoSchedule, go to Settings > WordPress. You will see an option at the bottom of the page called Static IP Proxy. Click Enable. CoSchedule will then give you the Static IP Proxy address.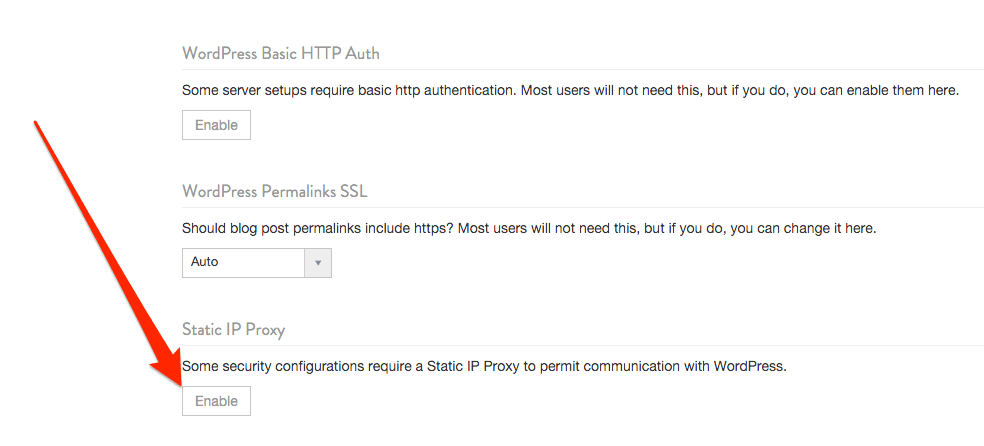 Do you have any specific feedback for us?
We appreciate any feedback you're willing to share.