How to Deactivate and Reactivate the CoSchedule WordPress Plugin
If your CoSchedule account is not connecting to your WordPress site, deactivating and reactivating your CoSchedule plugin can refresh the connection.
---
Go to the
Plugins
tab inside of WordPress and locate 
CoSchedule
. Click
Deactivate
to temporarily deactivate your plugin.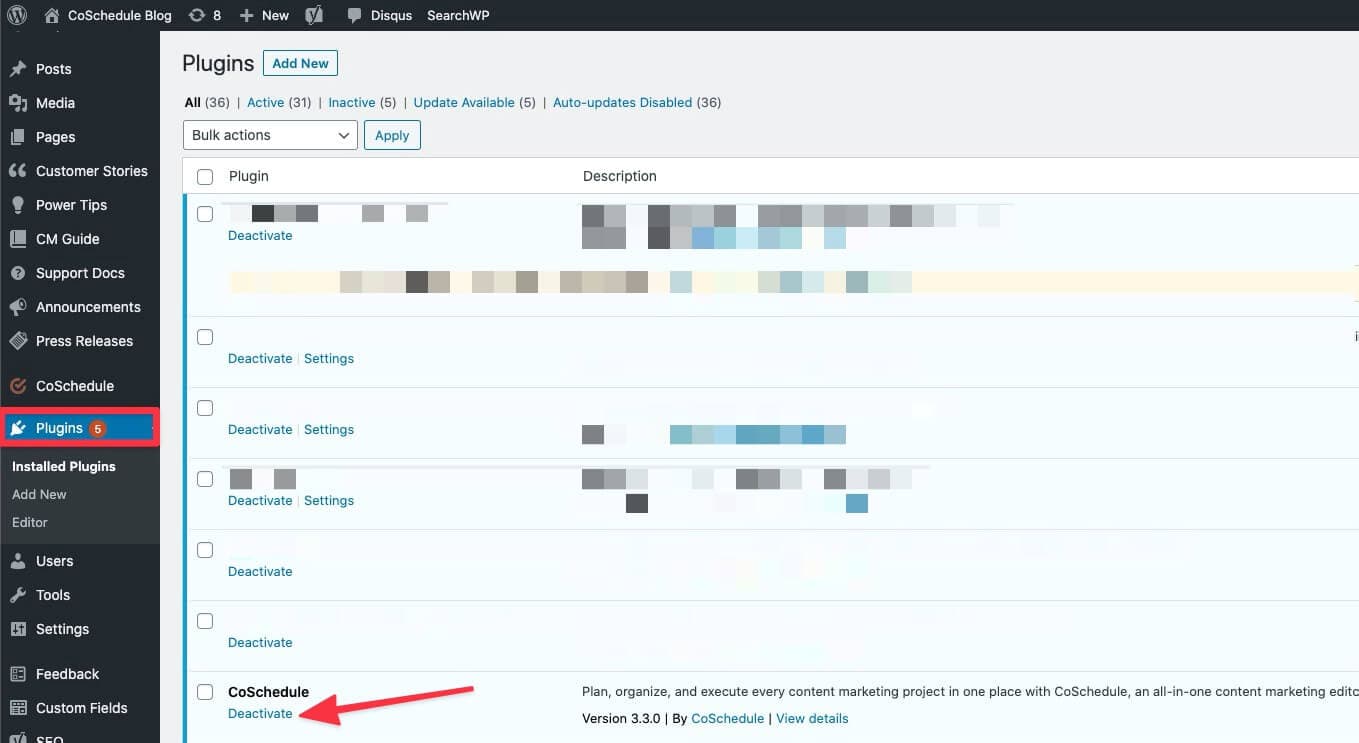 After your plugin deactivates, click
Activate
. CoSchedule will bring up a sign-in window. Sign back into your CoSchedule account. If you are able to navigate your calendar and post, your CoSchedule account is connected to your WordPress site. If there is still a connection error, contact support at
support@coschedule.com
. Upon successfully reactivating the plugin, social messages that are still left to publish will resume according to the schedule you previously set up.
Back To Top