This is How You Supercharge Your Team's Workflows 74
Headline Analyzer
The blog post headline analyzer will score your overall headline quality and rate its ability to result in social shares, increased traffic, and SEO value.
Test every headline before you publish. Try the Headline Analyzer »
Your task workflows are gettin' a refresh on August 3, 2017.
*Celebrate* 🎉
This refresh is the first of many improvements to you (and your team's) task workflows…
And its 100% focused on simplifying the process, giving you and your team flexibility to manage projects (your way), and empowering you to take action on all those crucial tasks FASTER.
What's Changing?
Here's what to expect from your NEW dashboard and task workflows:
You can now

take action

 on tasks in your NEW task dashboard (no more static)
Easily assign + schedule tasks with a single click (no more drop downs and triple clicks)
Every task now has an added section for

more details

(so you can give your team the

context

 they need to get the job done right).
Prioritizing tasks (based on what matters to you) is now a thing (i.e. we won't force you to prioritize by date)
You can now use the task dashboard for BOTH your personal + team to-do lists

SUPER BONUS:

 Task Approvals (available on Team Pro plans and higher) is NOW a part of your workflow! Which means you can assign folks to review tasks, make decisions faster, and keep track of it all directly in CoSchedule…bye bye email threads (and shameless pleading).
[Watch Now]
→ Keep reading to dig deeper into each NEW update ←
#1
No More Static
Let's put that dashboard to work, shall we? With the NEW task dashboard, your tasks become more than a public service announcement. Now, you can easily edit, dig into the details…even take action on those tasks *gasp* right from the dashboard!
Before the refresh, you could review your tasks, check them off, and stay up-to-date with your team's conversations from the dashboard.
…beyond that though, you had to dig deeper into the calendar for any forward progress.
With the new Task Refresh, you can finally put that dashboard to work!
From the dashboard, you can create new tasks, update + edit existing tasks, and prioritize (or re-prioritize) your to-do list without having to click through to the CoSchedule calendar.
You'll save time managing your task list and keep your priorities on track  – all from the dashboard.
#2
Sort Your Team's Tasks (Based On What Matters To You)
There's no wrong way to create a project workflow (and why should we dictate how you do it?) With this new workflow refresh, you can now sort your tasks any which way you want!
No more forced sorting by due date! 🙌
Prioritize tasks based on what matters most to you and your team.
#3
Give Your Team's Workflow
EVEN MORE
 Context
Every task has a deeper meaning! Give your team more context (and empower them) with the right information to get the job done with task descriptions.
Sometimes a phrase or two words isn't enough context to get the job done…
With these new updates…adding the necessary details to get the job done is easy.
Simply open a task and add any details in the new "add description" field.
With task descriptions, you'll have less back and forth between teams and eliminate avoidable miscommunication. Spend more time focusing on moving projects forward and less time rehashing details for projects with your coworkers.
#4
Consolidate Your Team AND Personal To-Do L
ists!
Bring your personal to-do list into CoSchedule (and eliminate one more thing to track).
With the NEW dashboard, you can now create personal tasks (for your eyes only)…so you can keep track of everything in one place!
It's risky to manage your to-do lists in multiple apps, planners and notepads.
And when they're living on different lists…
…those "super important" meetings, items, and projects fall through the cracks.
Add your personal to-dos to theCoSchedule dashboard AND never miss a crucial to-do on your list again!
To add a personal task to your to-do list, all you have to do is visit the CoSchedule Dashboard and click "new task."
The tasks you add to your list through the dashboard are personal. They won't show up on your calendar or appear in your team members' task lists.
…AND there's no limit :)
Add as many as you need to organize and prioritize your work:
Stop managing and writing to-do lists in a million different places.
Easily consolidate all of your separate lists to your CoSchedule dashboard and have peace of mind that all of your tasks will get completed well and on time.
#5
Get Approval FASTER!
Eliminate the need for constant email reminders, in-person pleading, and messenger notifications!
With task approvals (built directly into your team's workflow) the right folks get notified at the right time when a task is ready for review. Keeping your team's project on track, transparent, and movin' forward. Available on Team Pro Plans (and higher).
*Yes!*
To add an approver to a task, click inside the task, go to the "requires approval by" field and select the person responsible for final review from the dropdown.
As tasks are completed (and approved), your team stays connected and in the know.
Notifications and emails will be sent just moments after your team member completes a task, letting the approver know it is ready for review:
Want a high-level look to see which projects still have tasks awaiting approvals? Your calendar has all the answers.
A red percentage completed means something is awaiting approval. A green percentage completed indicates all of your tasks have been approved!
See task bar *magic* below:
Task approvals will help you get better visibility into your (and your team's) productivity and progress on projects.
Phase 1 Of Many (MORE) Task Workflow Updates To Come
This first round of updates is all about giving you and your team flexibility to manage projects (your way), and empowering you to take action on all those crucial tasks FASTER.
But we're not done with updates yet…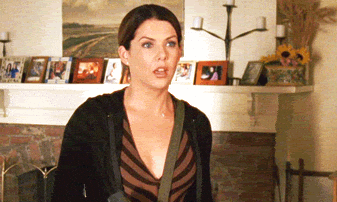 We're setting the stage for several more changes…all focused on supercharging your team's task workflows.
Updates like:
Task Approval Comments:

Get MORE context when someone approves or denies a task! With task approval comments – you'll get approval faster plus they get feedback!
More

 robust discussion features

…think discussion threads based on specific tasks (no more digging through the comments section). 🙌
…and drum roll please…
A nifty little feature we're calling

task dependencies

 (think relay race with batons ONLY your tasks are the batons and no running is required).  With this upcoming feature, you'll be able to mark things as "waiting on another task"…giving you more control over the pace your team completes tasks.
Exciting, right?
Stay tuned! NEW features focused on what matters to you comin' soon :)
August 2, 2017