Collaborate in real time with your team in the same Google Docs, Sheets, or Slides. Use CoSchedule's team workflow features that you know and love to maximize the impact and efficiency of your team's hard work.
Note: CoSchedule connects to your Google My Drive, but cannot connect to a Team Drive. However, if your Team Drive Docs are shared with you, they should appear in your My Drive and be available to CoSchedule.
---
Connecting Google Docs to CoSchedule
Select an existing project or add a new project. In the project, click 

 to add an attachment. Then select Google Doc.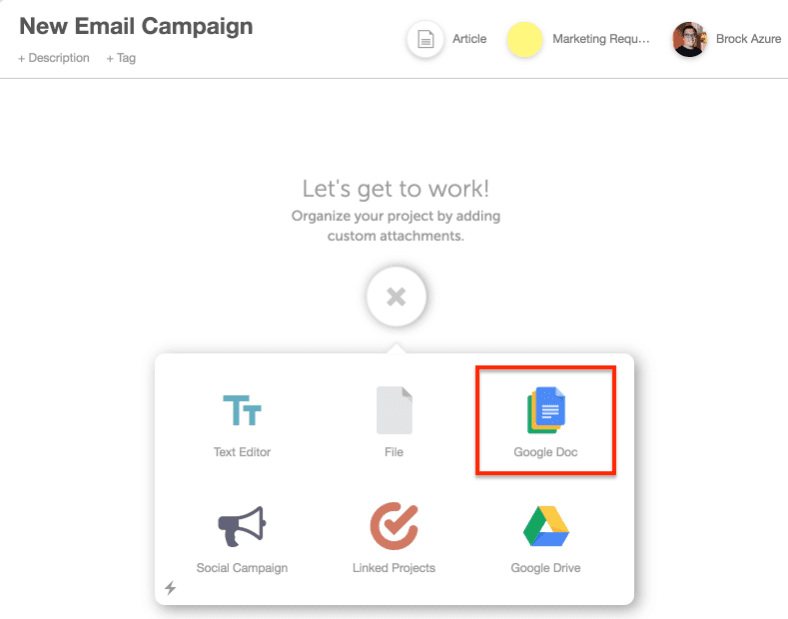 Click the Select Google Doc button to connect Google Docs.
A prompt will open asking you to connect your Google account to CoSchedule. (You will only need to complete this step once.)
Follow the steps of connecting and your Google account will then be added to your CoSchedule account.
---
Add Google Docs to Your Project
Select an existing project or click + to add a new project. In the project, click 

 to add an attachment. Select Google Doc.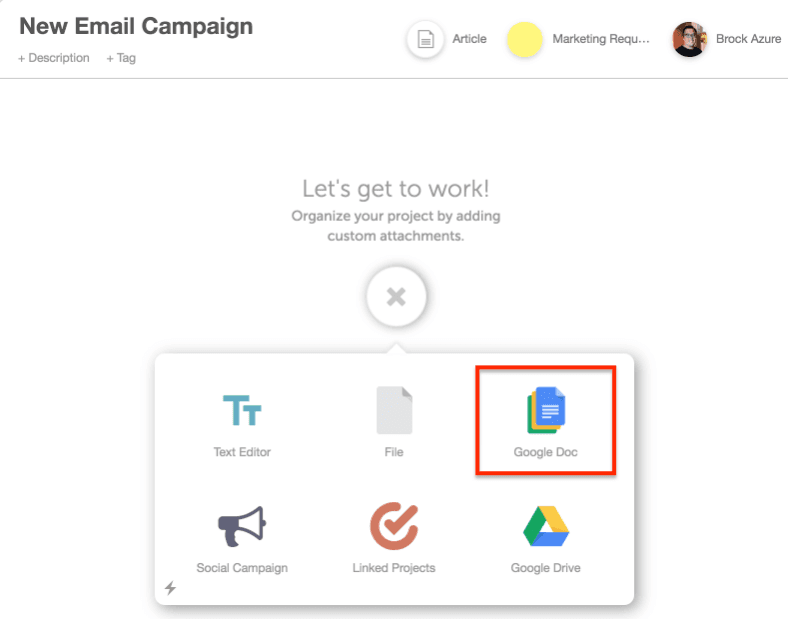 When the Google Doc attachment is added to your project, you will see different options.
Create New Google Doc
Create New Google Sheets
Create New Google Slides
Select Existing Google Doc, Sheet, or Slide.

Attach Existing Document
Selecting an existing document will open your Google Drive account. Select the Google Doc, Sheet, or Slide you are wanting to attach to the project.
Create a New Document
Creating a new document will create a new Google document in your account.
Once you have selected your option, you will see the Google Doc attached to your project. With Google Docs, you can either Edit Inline or Open in Google Docs.
Do you have any specific feedback for us?
We appreciate any feedback you're willing to share.