Use WordPress Custom Post Types with CoSchedule
Custom post types are a way of distinguishing different types of content on your WordPress website. Many themes take advantage of them as a way to organize different types of content. A simple example of post types is the difference between posts and pages, which are each a custom post type. You can read more about custom post types 
here
. If you are the Owner or Admin in CoSchedule, you can enable Custom Post Types for your calendar.
---
Open the left-hand menu in CoSchedule and go to the
Settings > Integrations > WordPress
screen and click on the 
Site Name
area for the blog you wish to work with.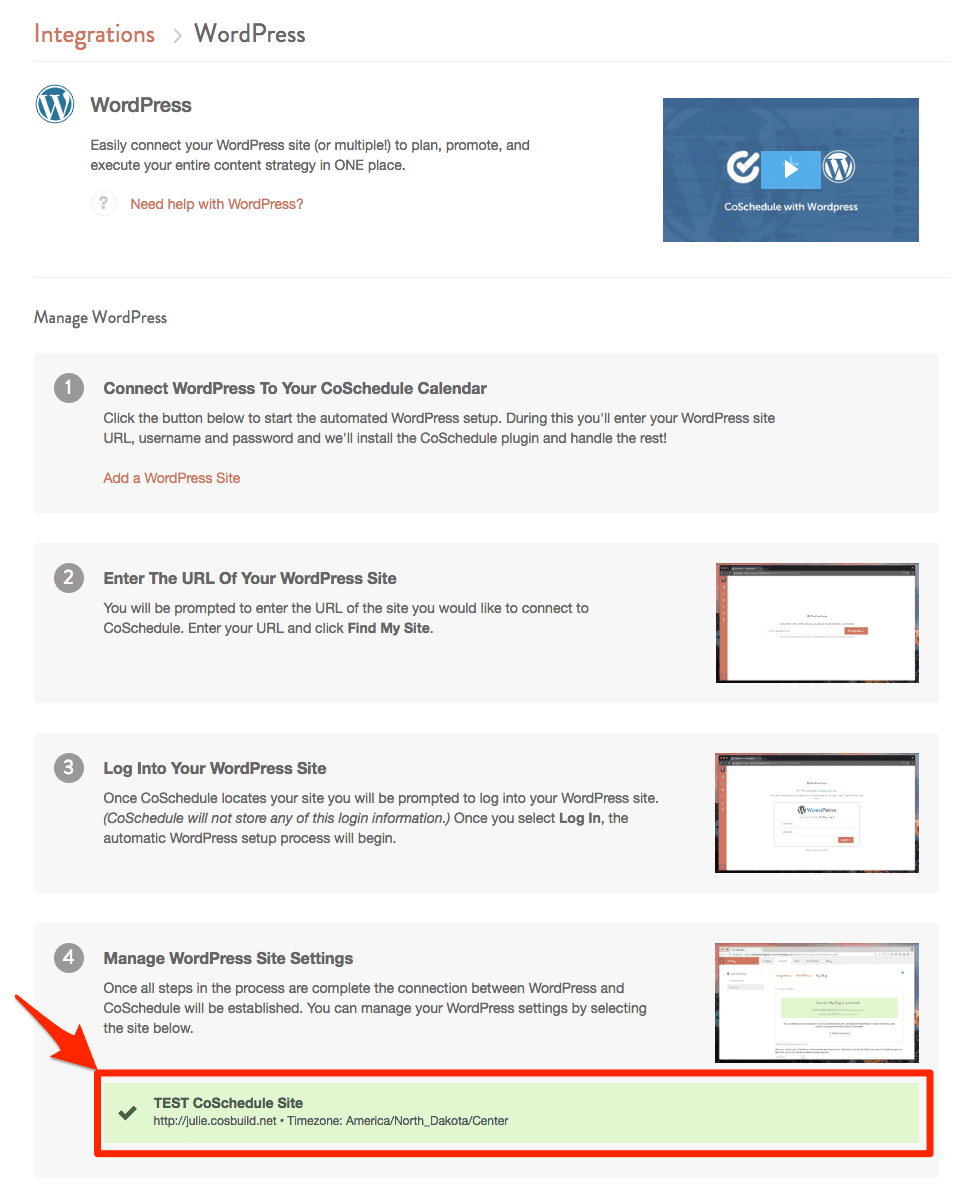 Under "WordPress Custom Post Types," click 
Enable
.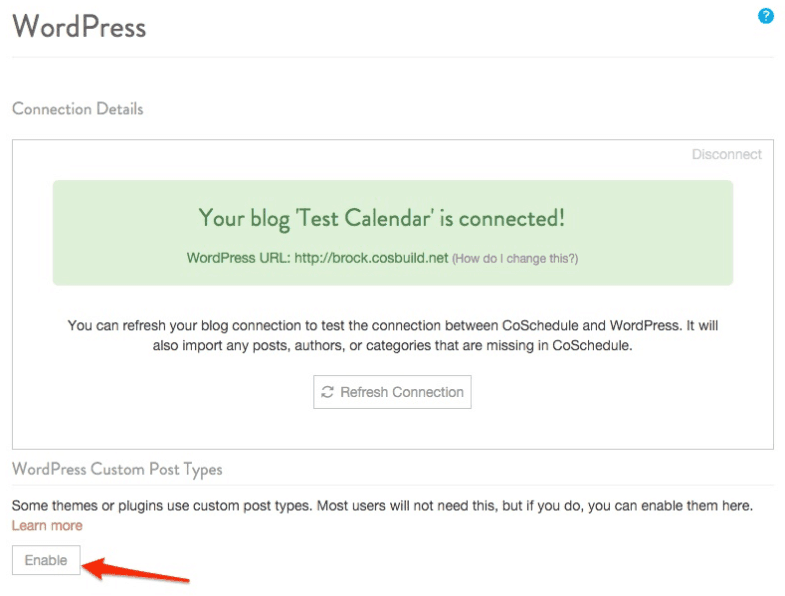 Once enabled, you will see the custom post types used by your WordPress site. Select the types you want to appear on your calendar. Once selected, click 
Refresh Connection
above.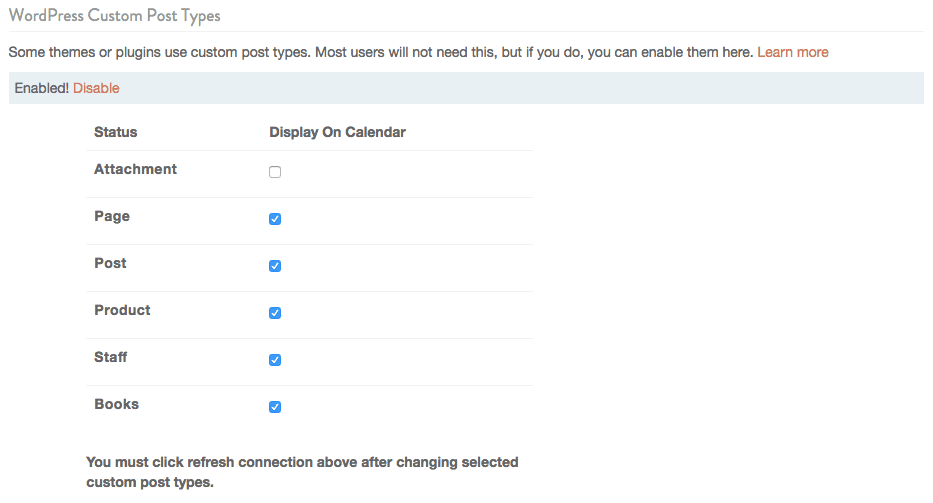 Once custom post types are enabled, the WordPress editor inside of projects will have a section that allows you to select a custom post type.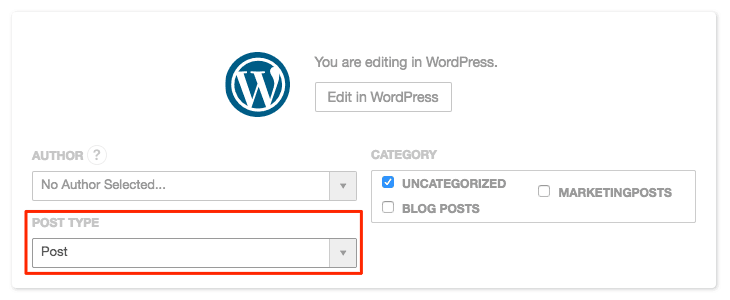 Back To Top