Webhooks with CoSchedule
Webhooks allow applications to receive HTTP callbacks in real-time when events happen in CoSchedule. Each calendar will have its own webhook library and will need to be set up on a calendar basis.
---
To enable Webhooks, go to
Settings > Integrations
. Click
Add Integrations
. Locate 
Webhooks
and click
Enable
. To create a new Webhook, click 
Create Webhook
.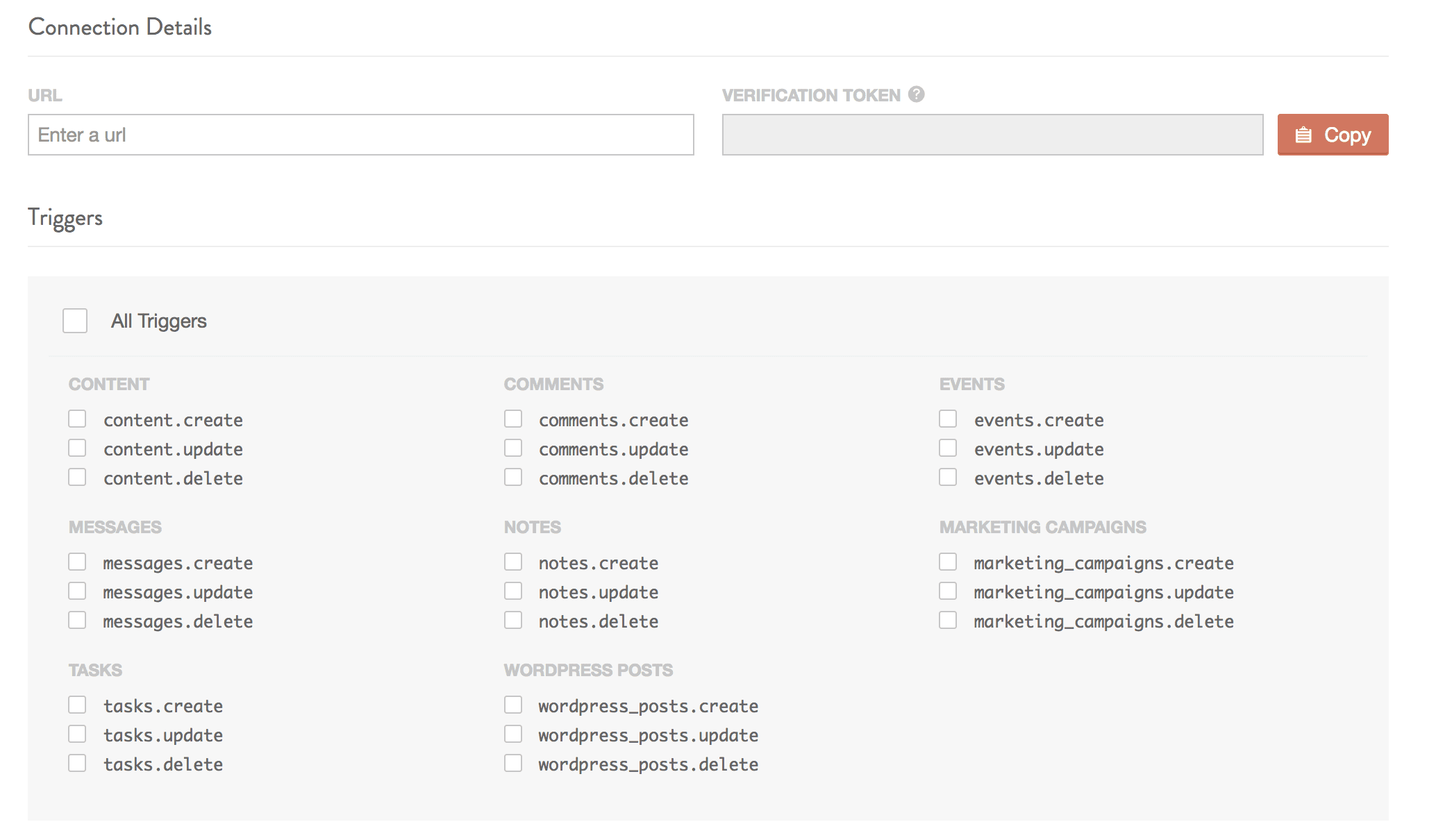 Note:
To view all of CoSchedule's webhook events, go
here
.
To manage any created webhooks, click on the webhook name in the "Manage and Edit Your Webhooks" section.

Back To Top