If you are the Owner or Admin in CoSchedule, you can manage WordPress categories for your calendar.
Open the left-hand menu in CoSchedule and go to Settings > Integrations > WordPress. Inside the WordPress integration page, click on the Site Name for the website you wish to work with.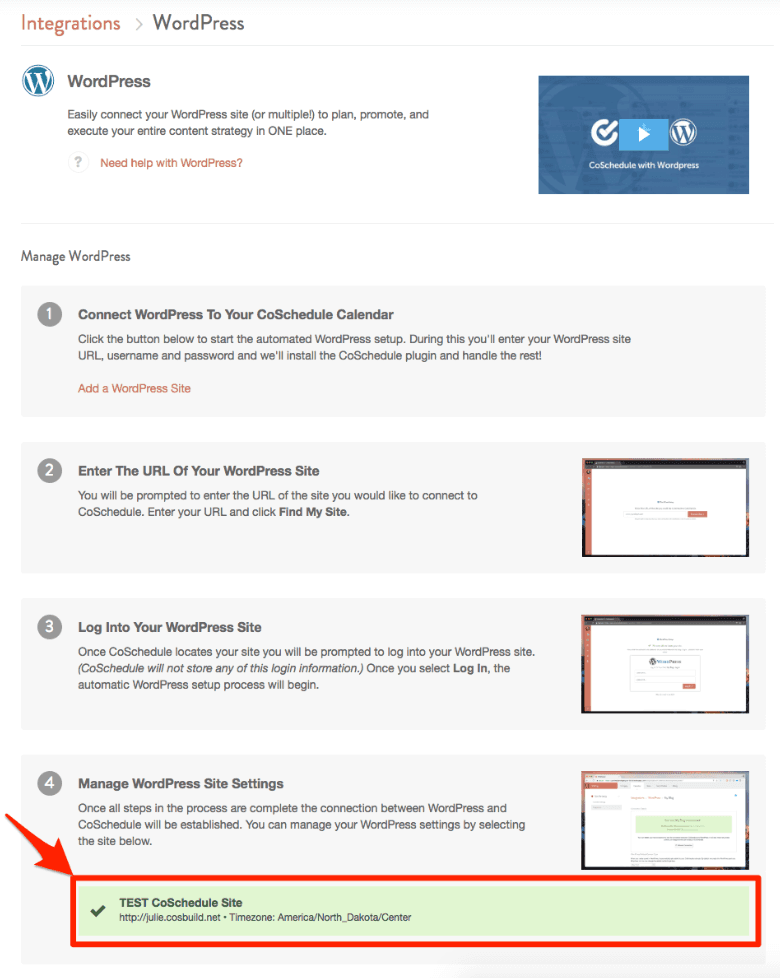 Under "WordPress Categories," click Enable.
Once enabled, you will see the categories used by your WordPress site. Select the categories you want to appear on your calendar. Once selected, click Refresh Connection above.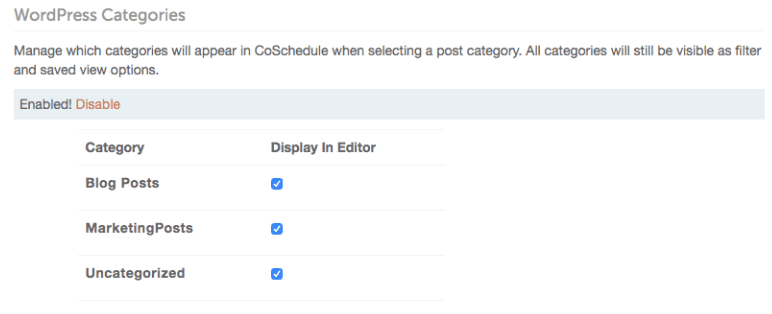 Once categories are enabled, the WordPress editor will only display the selected categories.

Do you have any specific feedback for us?
We appreciate any feedback you're willing to share.