Integrating with Bitly allows you to easily shorten, share, manage, and analyze all URLs published through CoSchedule.
Note: Bitly does not create short links for Instagram or Pinterest.
---
Enabling Bitly
1. Go to Settings > Integrations and click Add Integrations.

2. Locate and click Bitly.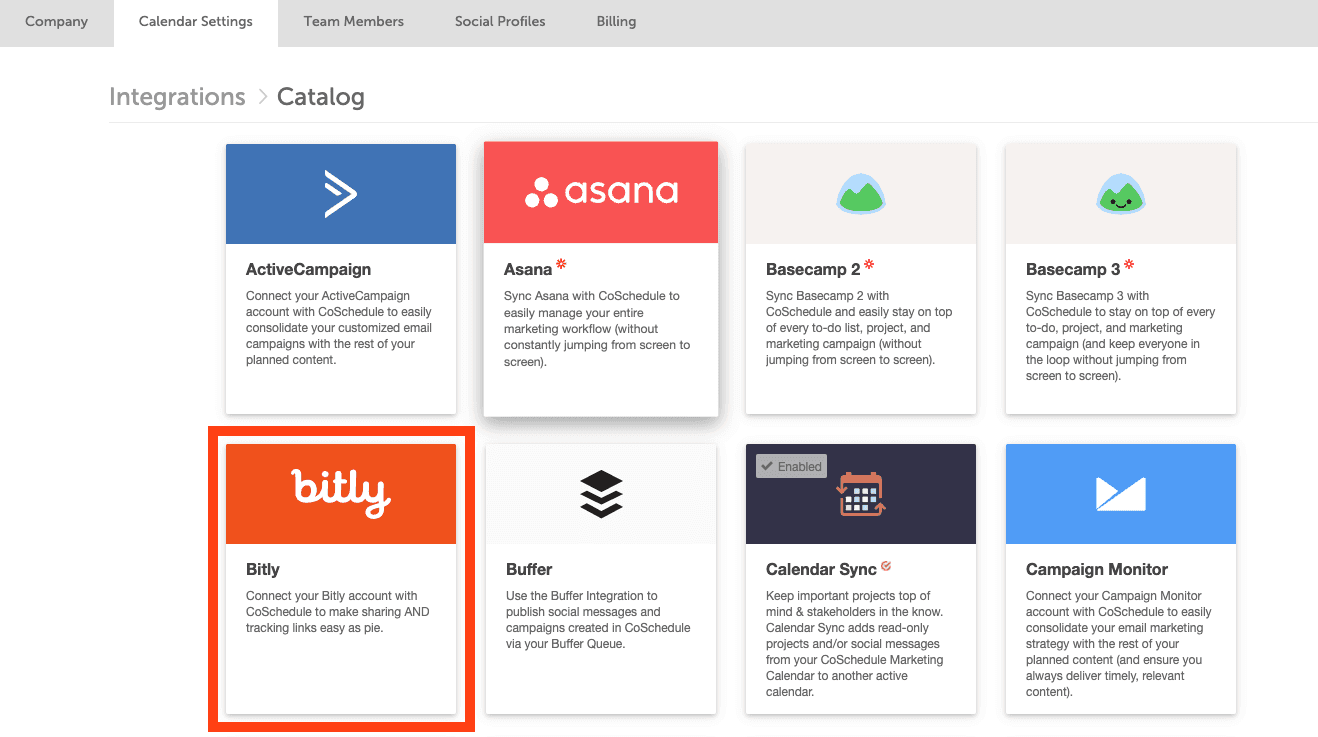 3. Then click Enable.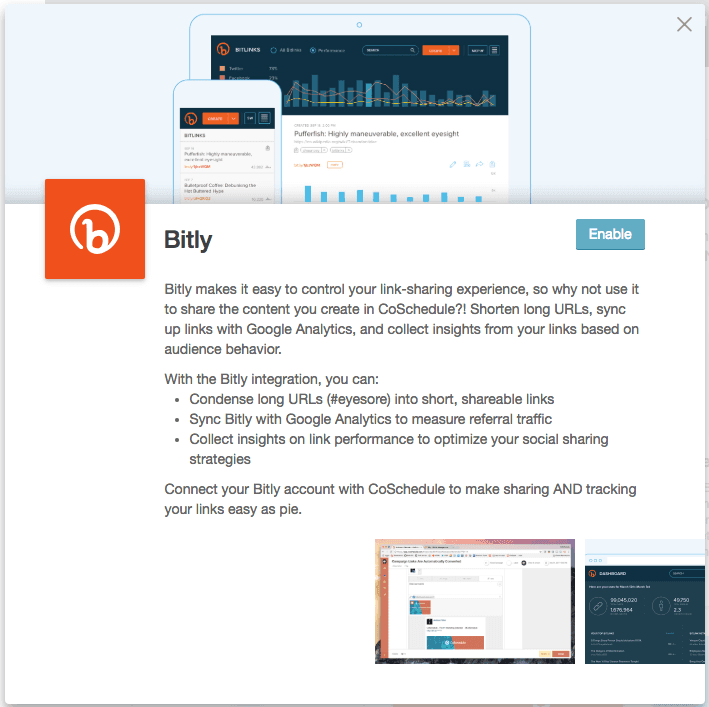 4. Follow the steps to authorize Bitly to CoSchedule.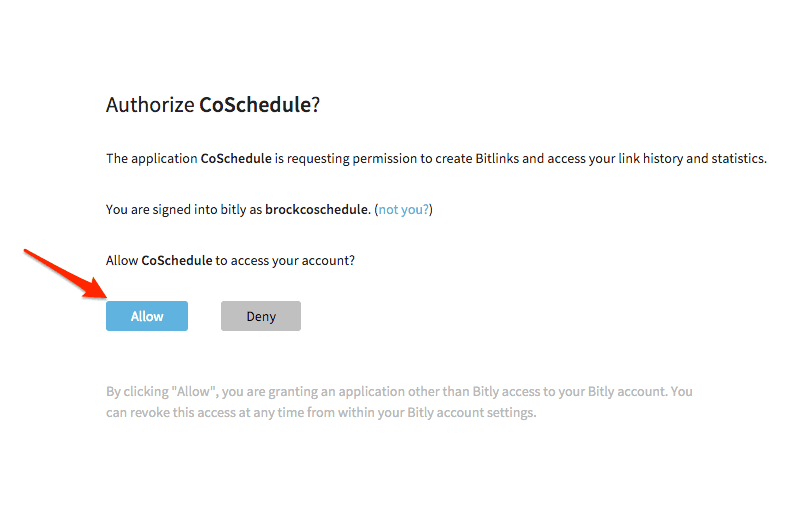 5. Bit.ly is now connected to your calendar.
CoSchedule will now publish all URLs with a Bitly short link, which you can track and observe stats in Bitly.
Note: If you have Google Analytics enabled, Bitly may create multiple short links for the same URL. This is because different UTM parameters are added to the base URL to make the overall URL different.
If you have custom branded Bitly short links you will need to set the branded Bitlink (in Bitly) as the default link. However, for the message preview, we will show the generic Bitly link, until the message is actually published.
Do you have any specific feedback for us?
We appreciate any feedback you're willing to share.