Keep important projects top of mind and stakeholders in the know. With Calendar Sync you can add read-only projects and/or social messages from CoSchedule to a Google Calendar, Outlook Calendar, Apple Calendar, or other calendar apps.
---
Enabling Calendar Sync
1. Go to Settings > Integrations. Click Add Integrations. Locate Calendar Sync then click Enable.

2. Follow the steps to connect CoSchedule's Calendar Sync to your preferred calendar.
Select projects and/or the social profiles you want to sync to your preferred calendar. (Outlook, Google, iCalendar, or .ICS connection.)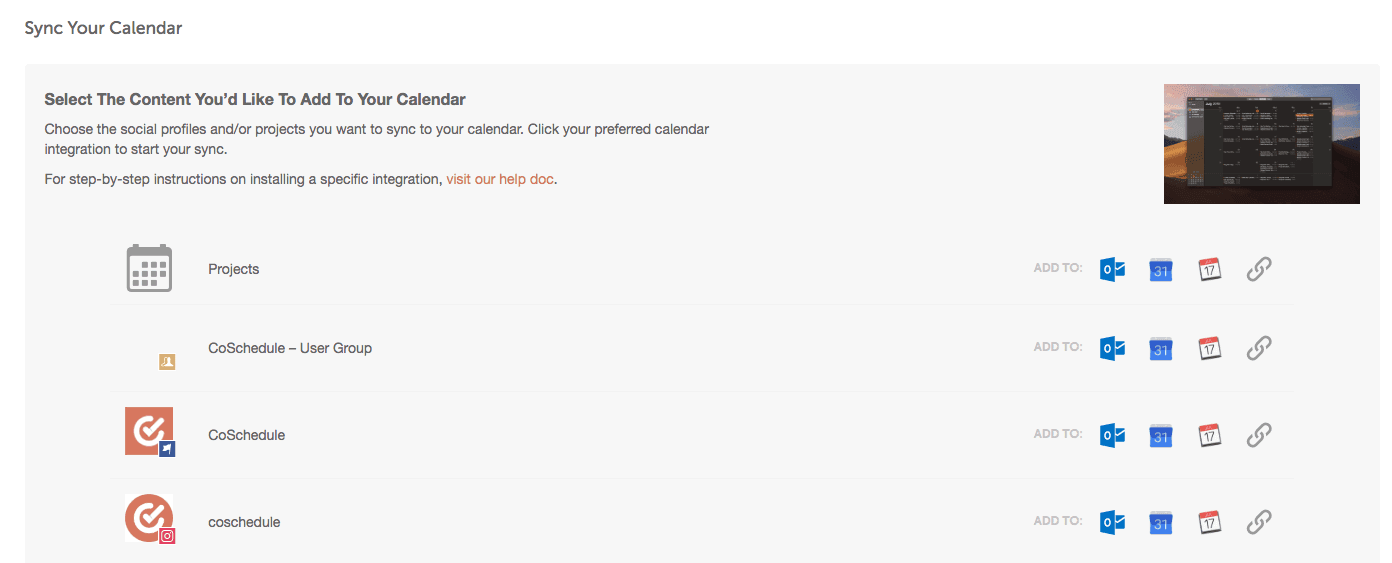 ---
Projects are Read-only
You cannot create or control projects from your preferred calendar; that must be done in CoSchedule. However, you can see when your projects will run using the different views that Google offers you, such as day, week, month, or agenda view (shown below).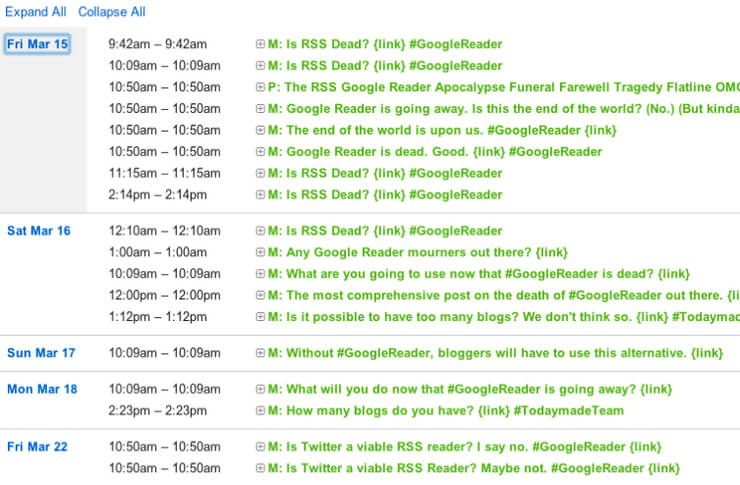 ---
CoSchedule data isn't showing up instantly in my calendar.
Data will not show up in the preferred calendar immediately, as it is not a real-time connection and is at the mercy of the preferred calendar's updating process. For example, with Google Calendar, Imported calendars in the "Other Calendar" section will, according to Google, update "every few hours."
CoSchedule isn't appearing in my mobile app.
You may need to wait anywhere from a few hours to a 24-hour period before your preferred calendar's mobile app picks up the changes.
If you do not see these calendars listed after you have connected them with CoSchedule on your computer, check back on your mobile app periodically. They will be available once the system syncs and updates the calendar.
Was this article helpful?
Click on a star to rate it.
Average rating / 5. Vote count:
No votes so far! Be the first to rate this post.
Thank you for your rating!
Please let us know if there's any additional feedback you'd like to give.
Thank you for your feedback!