Keep important projects top of mind and stakeholders in the know with Calendar Sync.
Import external calendars into CoSchedule such as holidays, employee time-off, and meetings.
Export add read-only projects and/or social messages from CoSchedule to a Google Calendar, Outlook Calendar, Apple Calendar, or other calendar apps.
---
Enabling Calendar ICS Sync
Go to Settings > Integrations. Click on Calendar Sync, then click Enable.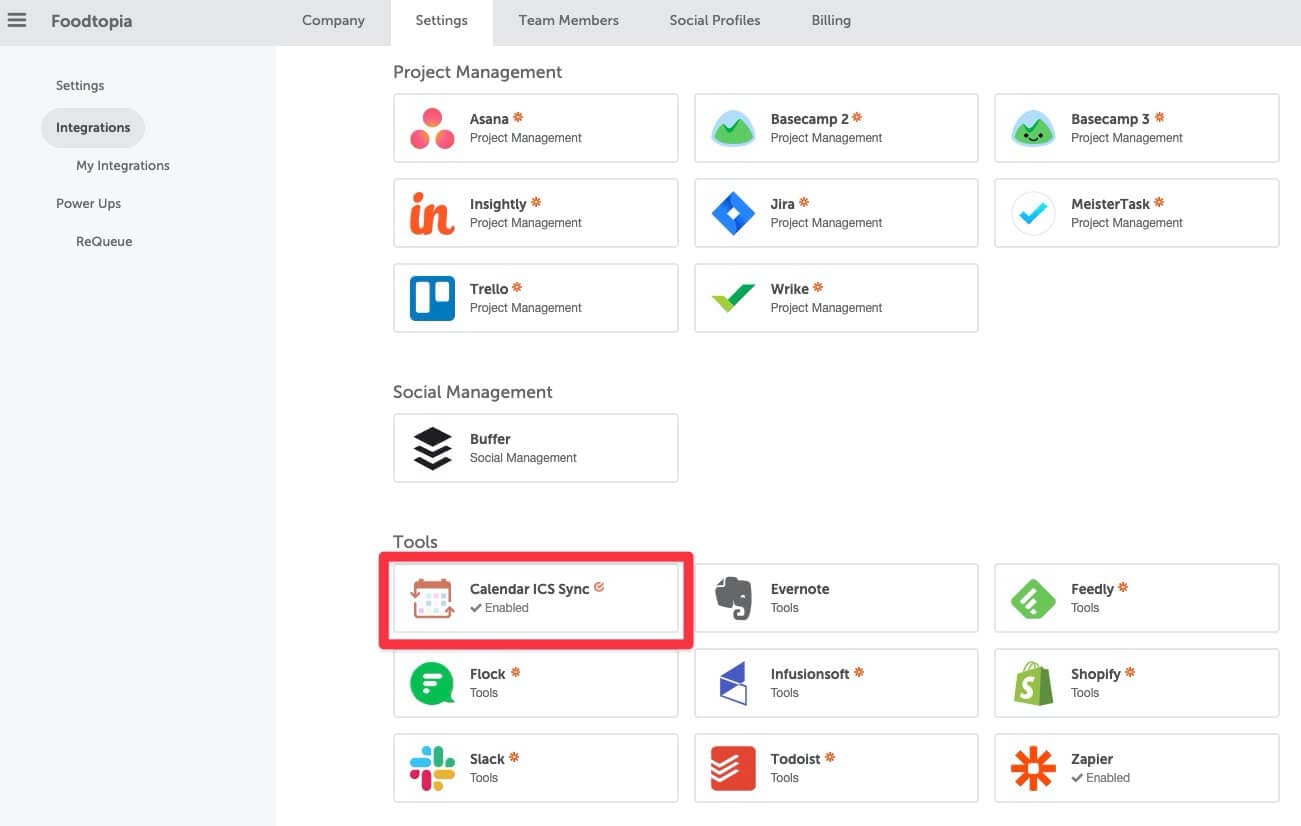 Import Calendar ICS Feeds
Import events, holidays, and time off from your existing calendar services like Google Calendar or Outlook by clicking Add Calendar to CoSchedule and entering the ICS Calendar Link, or get started by clicking on popular feed options.
Note: CoSchedule does not support recurring events.

You can easily filter out your synced calendars from your calendar view if needed by editing your view settings: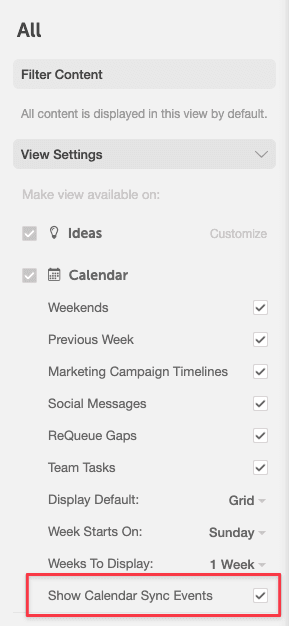 Export Calendar ICS Feeds
Select projects and/or the social profiles you want to sync to your preferred calendar. (Outlook, Google, iCalendar, or ICS connection.)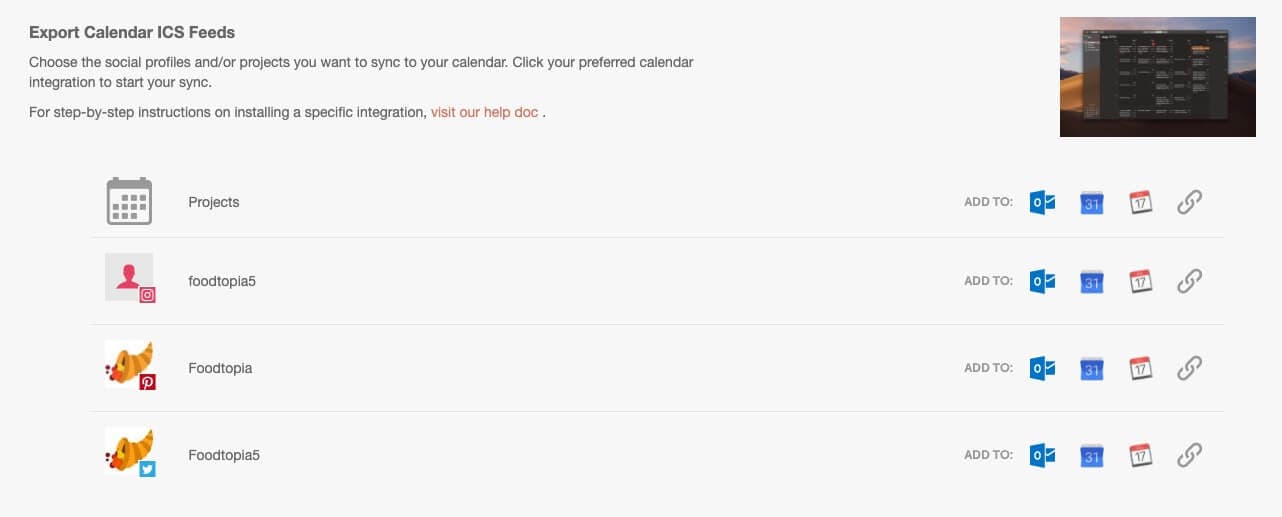 Note:
 You are also able to sync new calendar events from your preferred calendar to CoSchedule with 
Zapier
. Learn more about this specific Zap 
here
.
---
Exported Projects are Read-only
You cannot create or control projects from your preferred calendar; that must be done in CoSchedule. However, you can see when your projects will run using the different views that Google offers you, such as day, week, month, or agenda view (shown below).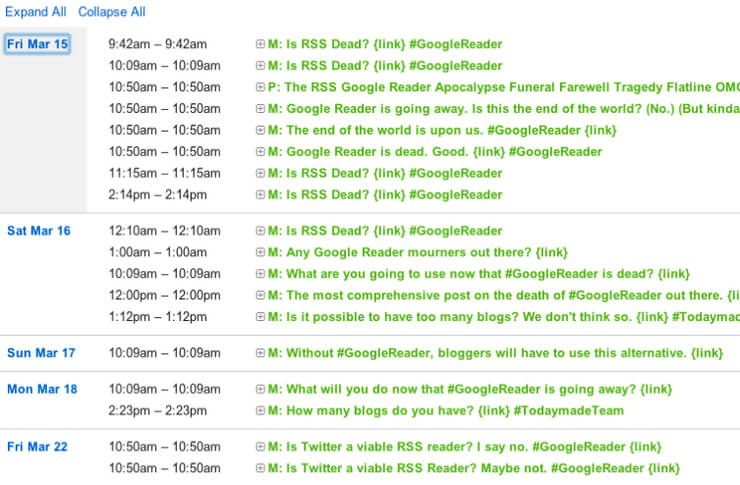 ---
CoSchedule data isn't showing up instantly in my calendar.
Data will not show up in the preferred calendar immediately, as it is not a real-time connection and is at the mercy of the preferred calendar's updating process. For example, with Google Calendar, Imported calendars in the "Other Calendar" section will, according to Google, update "every few hours."
CoSchedule isn't appearing in my mobile app.
You may need to wait anywhere from a few hours to a 24-hour period before your preferred calendar's mobile app picks up the changes.
If you do not see these calendars listed after you have connected them with CoSchedule on your computer, check back on your mobile app periodically. They will be available once the system syncs and updates the calendar.
Do you have any specific feedback for us?
We appreciate any feedback you're willing to share.