Connecting CoSchedule to your self-hosted WordPress.org site is easy! You can use our auto-installer to install the CoSchedule plugin for you.
---
Why Would You Want To Connect WordPress to CoSchedule?
Connecting your WordPress site to CoSchedule will allow all of your WordPress posts (including Posts, Pages, and Custom Post Types too) to automatically appear on your calendar. Plus while you are editing in WordPress you will be able to add Attachments such as a Social Campaign to your posts and write your social messages right along with your blog post. If you like to create drafts in places like the CoSchedule Text Editor, Google Docs, or Microsoft Word you can then convert them automatically to WordPress posts.
---
Connect to a New CoSchedule Account
During your onboarding, CoSchedule will ask you if you use WordPress, click Yes.
Enter your site's URL and go through the prompts.

CoSchedule will locate your site and ask for your WordPress login information. This information is not saved or stored, but only used to install the plugin during this initial setup process. If you would rather install the plugin yourself, you can do that via the WordPress Gallery Install.
If you experience any trouble, contact S[email protected]
Note: CoSchedule cannot be used with certain WordPress.com sites. You must have a Business plan or higher with WordPress.com in order to use CoSchedule.
Once your site has been connected, your calendar will automatically sync:
The latest created 500 drafts
The latest created 500 published posts
The latest created 500 scheduled posts
If you do not see a WordPress post on your calendar, open the post in your WordPress Admin and it will automatically sync.
---
Connect an Already Existing Calendar
To begin, go to your calendar's Settings > Integrations page. Click Add Integrations then choose WordPress.
Inside Integrations > WordPress, follow the steps to add your WordPress site.
Next, CoSchedule will ask you to log into your WordPress site. CoSchedule will not store any of this login information.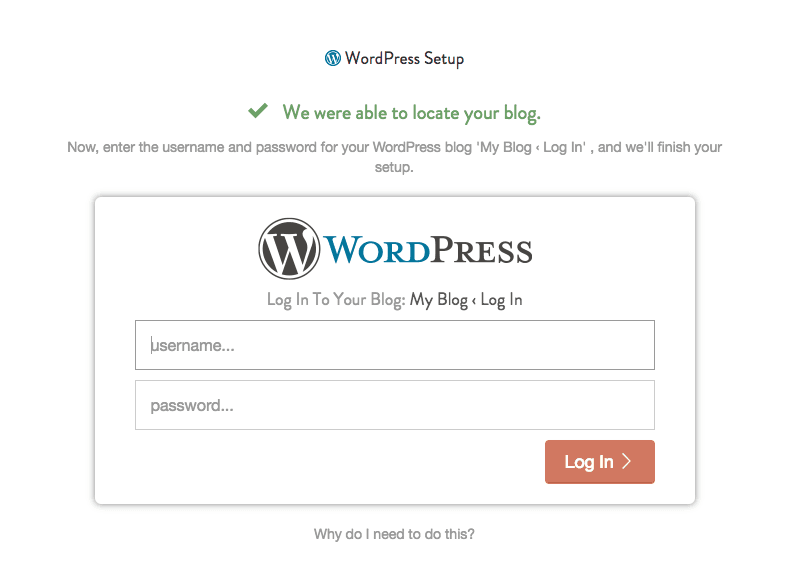 CoSchedule will take you to your plugins page, activate your CoSchedule plugin.
After you click Activate. The CoSchedule calendar will open. Sign In With An Existing CoSchedule Account and enter your CoSchedule login information. Once you have successfully logged in, you have finalized connection between WordPress and CoSchedule!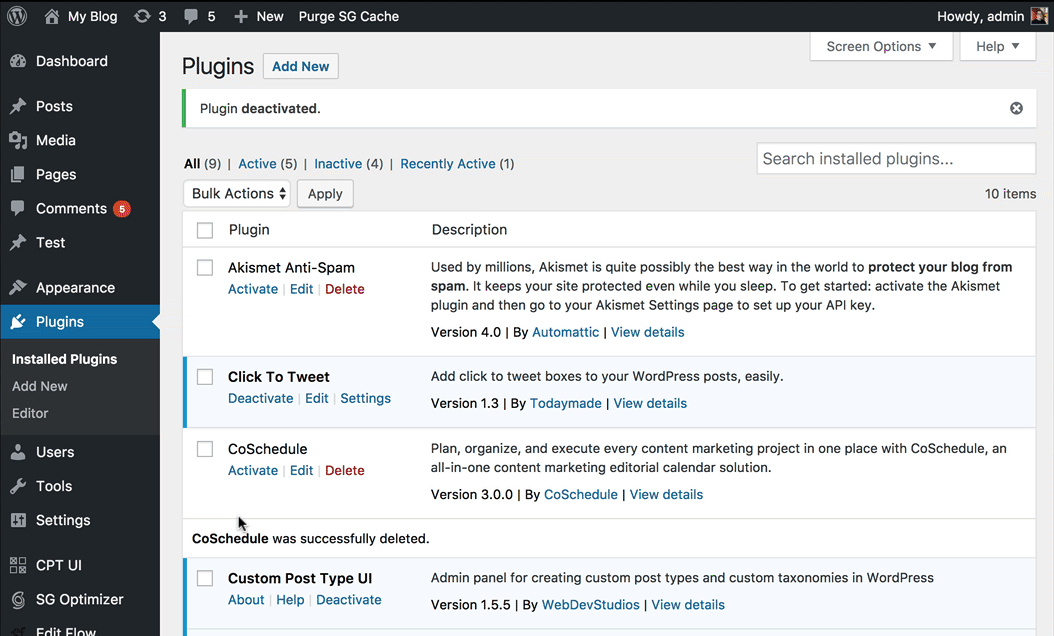 Do you have any specific feedback for us?
We appreciate any feedback you're willing to share.