The ability to convert content attachments to WordPress allows you to build and plan your WordPress posts in CoSchedule without having to go back and forth between your calendar and the WordPress admin.
---
Converting Content Attachments to WordPress
In each project, you can convert attachment editors text and images to a WordPress post. Below are the editors that can be converted:
Text Editor
Google Doc
Evernote
To convert your content attachments to WordPress, click 
at the top of the attachment. Then click Convert to WordPress.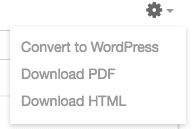 Follow the prompts. Next, select the WordPress categories and Author you want for the WordPress post. Once selected, click Convert.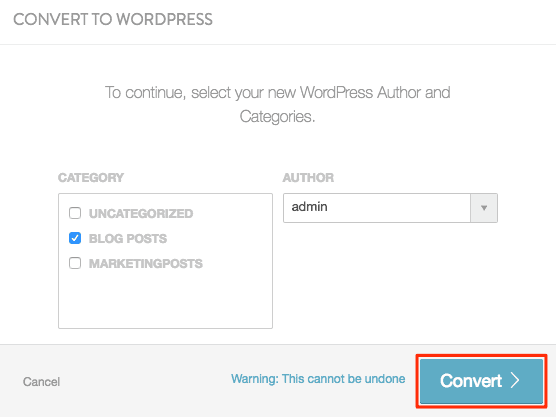 When the conversion has completed successfully, click Continue then click Complete to finalize the process.
Was this article helpful?
Click on a star to rate it.
Average rating / 5. Vote count:
No votes so far! Be the first to rate this post.
Thank you for your rating!
Thank you for your feedback! If you have any additional feedback, please email us at support@coschedule.com.
Thank you for your feedback!