CoSchedule's auto-installer should walk you through installing the CoSchedule plugin on your WordPress site, but occasionally it isn't able to find your WordPress site. In those cases, we recommend doing a manual installation.
Go to your WordPress Plugins menu, and click Add New.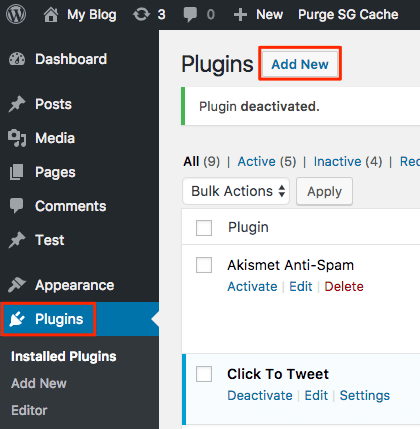 Search for "CoSchedule", and once it is found click Install Now. Once the plugin is installed, click Activate Plugin.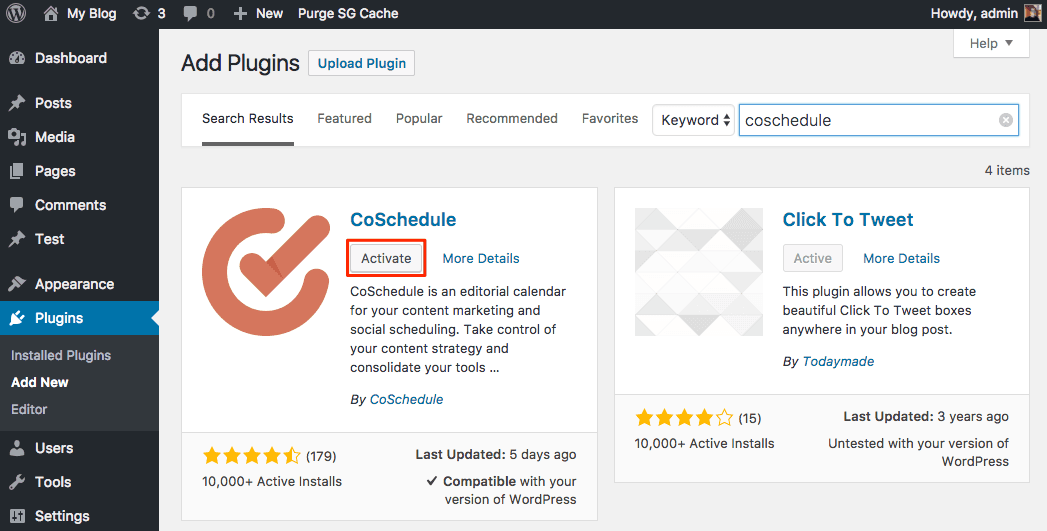 Sign in with your current CoSchedule information, or if you don't have an account yet – sign up here by following the prompts.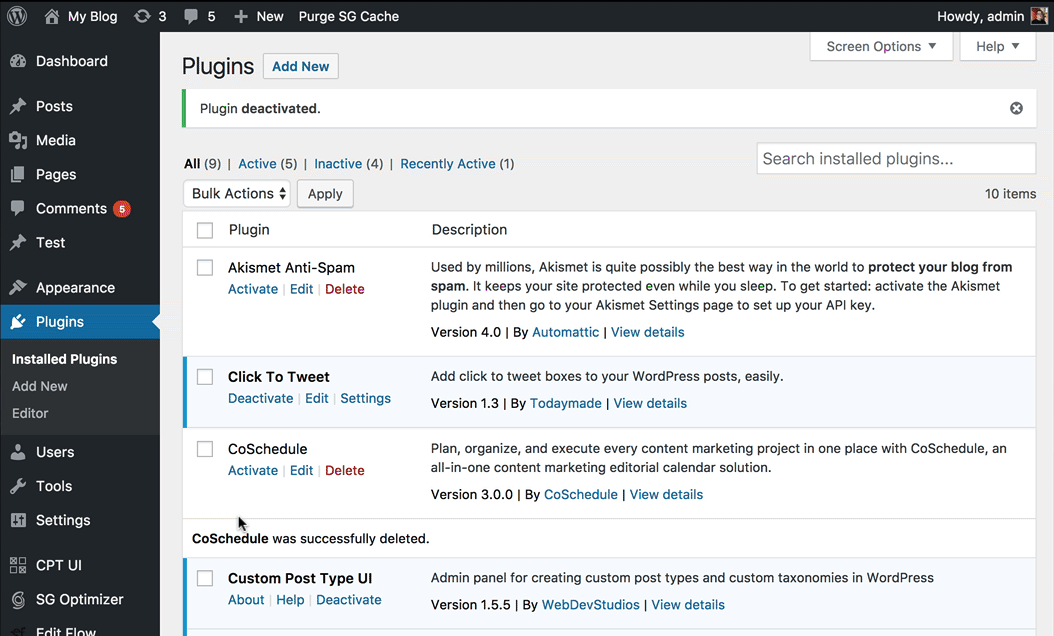 Do you have any specific feedback for us?
We appreciate any feedback you're willing to share.